Talking Up Music Education is a podcast from The NAMM Foundation that shares news and stories about music education. This week we are sharing a podcast episode broadcast live from Summer NAMM, featuring country music band Parmalee.
Parmalee has played on country music's biggest stages, landed on the top of Billboard's Country chart, and have 30 million combined streams on Spotify. The band was raised on a diet of southern rock, country, and blues.
"There was nobody from our area that had gone to music school or had any type of success in the music industry," said Barry Knox. "We basically had to teach ourselves."
Special thanks to the CMA Foundation as well as Fender Musical Instruments Corp. and Cole Clark USA for the guitars made available for their performance on the podcast.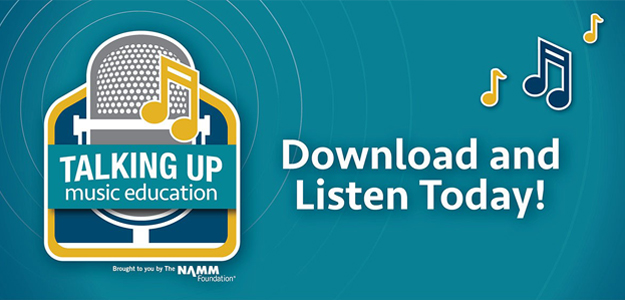 Listen to the Podcast
Sound Bites From the Podcasts
"From the time I started playing guitar, I'd get up in the morning and practice two hours before school. [Then] I'd get home and play two hours, go to ball practice and get back home and play more. [I'd] record into a tape recorder and jam to myself. It was nonstop guitar and just studying Stevie Ray Vaughan, Dawn Brothers, and stuff like that." – Matt Thomas
"I spent all my time behind my drum kit and just learning every lick I could learn, and I just kind of taught myself, no formal training. Where we came from, honestly, I didn't even know there was a such thing as school of music. It didn't exist in our world." - Barry Knox
"All through high school I played in bands. I was in the marching band [and] played the quads. I was in the drum line." Joshua McSwain
Subscribe to Talking Up Music Education
Where to subscribe: iTunes | Google Play | Stitcher
Talking Up Music Education is a podcast produced by The NAMM Foundation about music education. Host Mary Luehrsen chats with teachers, parents, students and community leaders who share stories about what they are doing to create music learning opportunities. Please download, share and subscribe to keep up with the stories that make a difference in music education advocacy.