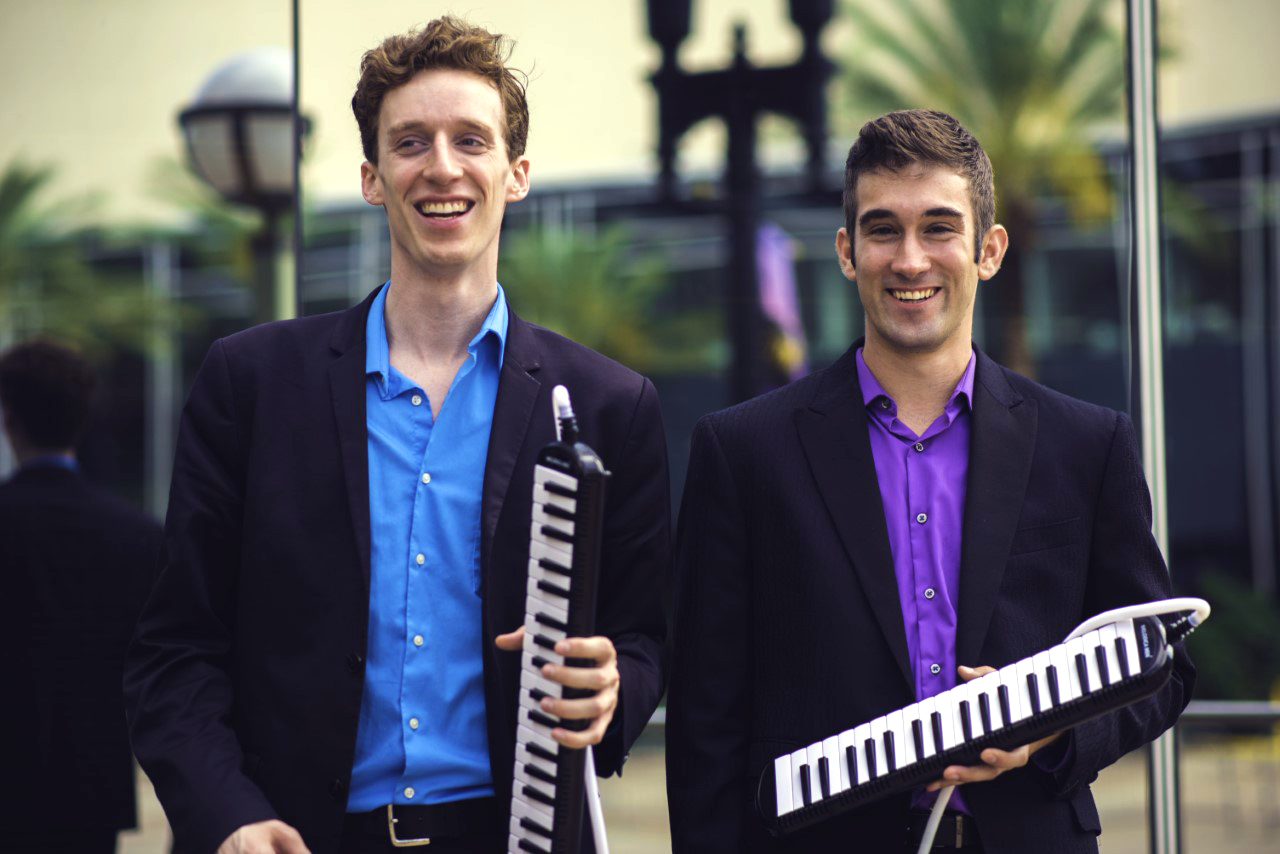 Heading to The 2020 NAMM Show? See the Melodica Men perform live during the GenNext-College Music Society Kickoff on Thursday, Jan. 16, 2020.
The Melodica Men are a musical duo who have gained an international following for their fun and virtuosic melodica playing. Their live show upholds the integrity of classical music while making it fun and accessible, and also includes a wide variety of genres from video game music to rock.
GenNext-College Music Society (CMS) Kickoff Featuring The Melodica Men
Thursday, Jan. 16, 2020
9:30–10 am
Hilton Anaheim, Cal C/D
Haven't registered yet? College music students and faculty are encouraged to register to attend GenNext to see the Melodica Men perform live at the show.