NAMM Foundation programming for Believe in Music includes fall webinars (Sept.-Dec.) for college faculty and students, music educators, music service organizations, music makers and more.
About the Webinar
Spark Joy by Learning the Ukulele Basics with Peter Luongo
Bring joy into your day and explore the ukulele! Join Peter Luongo for an online lesson where you'll learn the basics of the instrument known as the "jumping flea." After participating, it's likely you will be back for more of Believe in Music's Community Music Making series. Presented by The NAMM Foundation.
Resources
Finding Notes on the Ukulele: Playing a Scale
Forming Chords from the C Scale
In the Jungle (The Lion Sleeps Tonight): Key of C
In the Jungle (The Lion Sleeps Tonight): Lyrics
Facilitator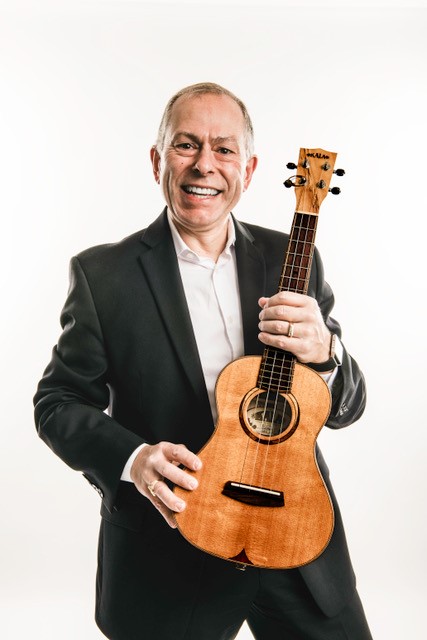 Peter Luongo, President, Luongo Consulting/Luongo Ukulele Experience
Peter Luongo is among the world's most experienced and best known ukulele teachers. He spent 35 years teaching the ukulele to students in the Langley School District in Canada. He was also the musical director for the internationally acclaimed Langley Ukulele Ensemble. The Langley Ensemble became internationally renowned under his tutelage and received invitations to perform across Canada, throughout the United States, Japan, and and annually at the Sheraton Waikiki Resort for over 20 years.
After 34 years as a teacher/ school administrator Peter retired from the education system and has spent the past several years following his passion - teaching and leading ukulele groups! His Legacy Ukulele Ensemble is a performance-based ukulele group that has toured along the U.S. West Coast and performed at ukulele festivals in Palm Springs, Reno, and Hawaii, and at the 2019 & 2020 Winter NAMM Shows in Anaheim, California.