Music Haven's Mandi Jackson Chats Virtual Learning for Connecticut Music Students
Hosted by Mary Luehrsen, executive director of The NAMM Foundation.
This podcast is a 24-minute listen.
Subscribe to Talking Up Music Education
Where to subscribe: iTunes | Stitcher | Spotify
About this Episode
Talking Up Music Education is a podcast from The NAMM Foundation that shares news and stories about music education. This week we're highlighting episode 93- featuring Mandi Jackson, Executive Director of Music Haven, a NAMM Foundation grantee.
In this episode, Jackson shares thoughts about equity and access to music education and virtual music as a lifeline for students in New Haven, Connecticut.
"What we're doing at Music Haven is a lot more than music," said Jackson. "Our kids are engaged in social-action projects, playing in the community, and really learning a whole bunch of skills that help them in so many ways, regardless of whether they decide to go into music."
Sound Bites
"Kids are incredibly resilient. Many of our students have been very energized by the use of technology. It's not the way they usually do lessons, and for some of them, it's been just an amazing jump start to their progress and their playing." – Mandi Jackson
"We currently have 81 students, and that's about as big as we can get, in part that's because our model is really based on the relationships between student and teacher, and teacher and family. And in order to build those relationships over the long term in a very deep way, we need to keep our programming size one where we really can get to know and meet the needs of all of our families." – Mandi Jackson
"We're thinking through all different options of how to sort of restructure the program to have fewer students on site at once, for as long as we need to; how to rearrange our space so that we can keep some social distancing, if possible. It's sort of an open question right now. But at this point we are planning on returning in the fall when school starts, and we're going to take our cues from the public-health experts about what the different adaptations might be that we'll have to make." – Mandi Jackson
"A lot of our kids live in a state of distress, a state of crisis, on a regular basis. So [when we] talk about, 'Oh, when things return to normal,' something that we constantly have to remind ourselves is that for some of our kids, there is really no normal. It's become clear that there's a need all the time." – Mandi Jackson
Tell us what you think about this episode! Email us at info@nammfoundation.org and follow/tweet at Mary Luehrsen on Twitter: @MaryLNAMM.
Follow Music Haven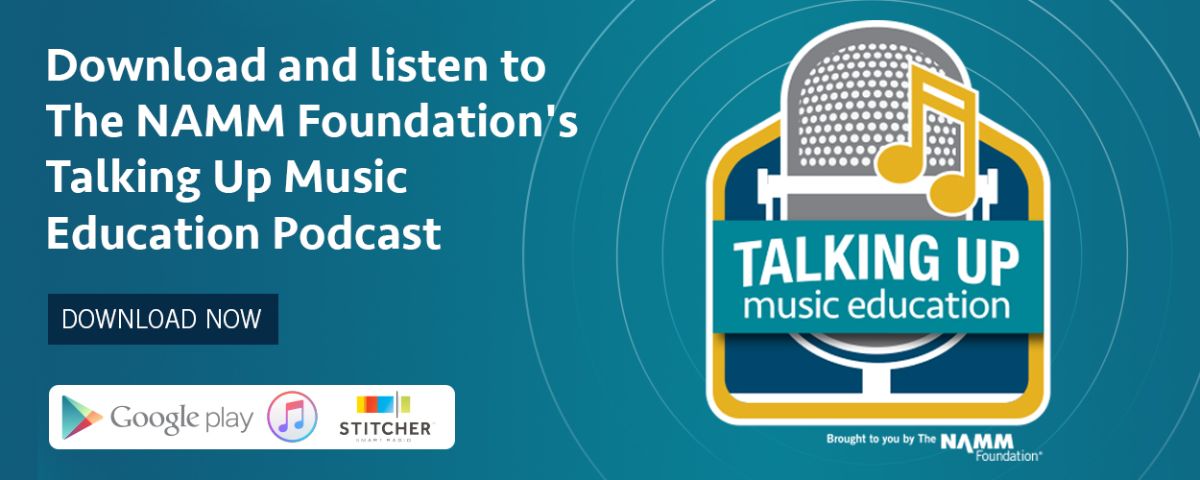 About Talking Up Music Education
Talking Up Music Education is a podcast produced by The NAMM Foundation about music education. Host Mary Luehrsen chats with teachers, parents, students and community leaders who share stories about what they are doing to create music learning opportunities. Please download, share and subscribe to keep up with the stories that make a difference in music education advocacy.
Related Podcasts
Music Educator Anne Fennell on Co-creating Music with Independent Learners
The Museum of Making Music's Pivot to Online Programming and Education