Believe in Music, the week of Jan. 18, 2021, celebrates music makers from the world over, and offers educational events, special performances and product demos. The NAMM Foundation is proud to present the 2021 Grand Rally for Music Education on Jan. 22, to celebrate the enduring joys and benefits of music education and a shared commitment to advocate for music education.
The event presents two unique conversations featuring world-renowned soprano Renée Fleming, in conversation with music researcher Dr. Nina Kraus of Northwestern University; and Gustavo Dudamel, artistic and music director of the Los Angeles Philharmonic in conversation with Liliana Morales, Microbiology and Sociology student at the University of California San Diego and alumna of YOLA (Youth Orchestra Los Angeles), Maestro Dudamel's El Sistema-inspired education program.
Gather online to share in their personal and professional journeys and in their lifelong commitment to music as essential to learning, our lives, and communities.
About the Event
Grand Rally for Music Education
This special event can now be viewed on YouTube.
Speakers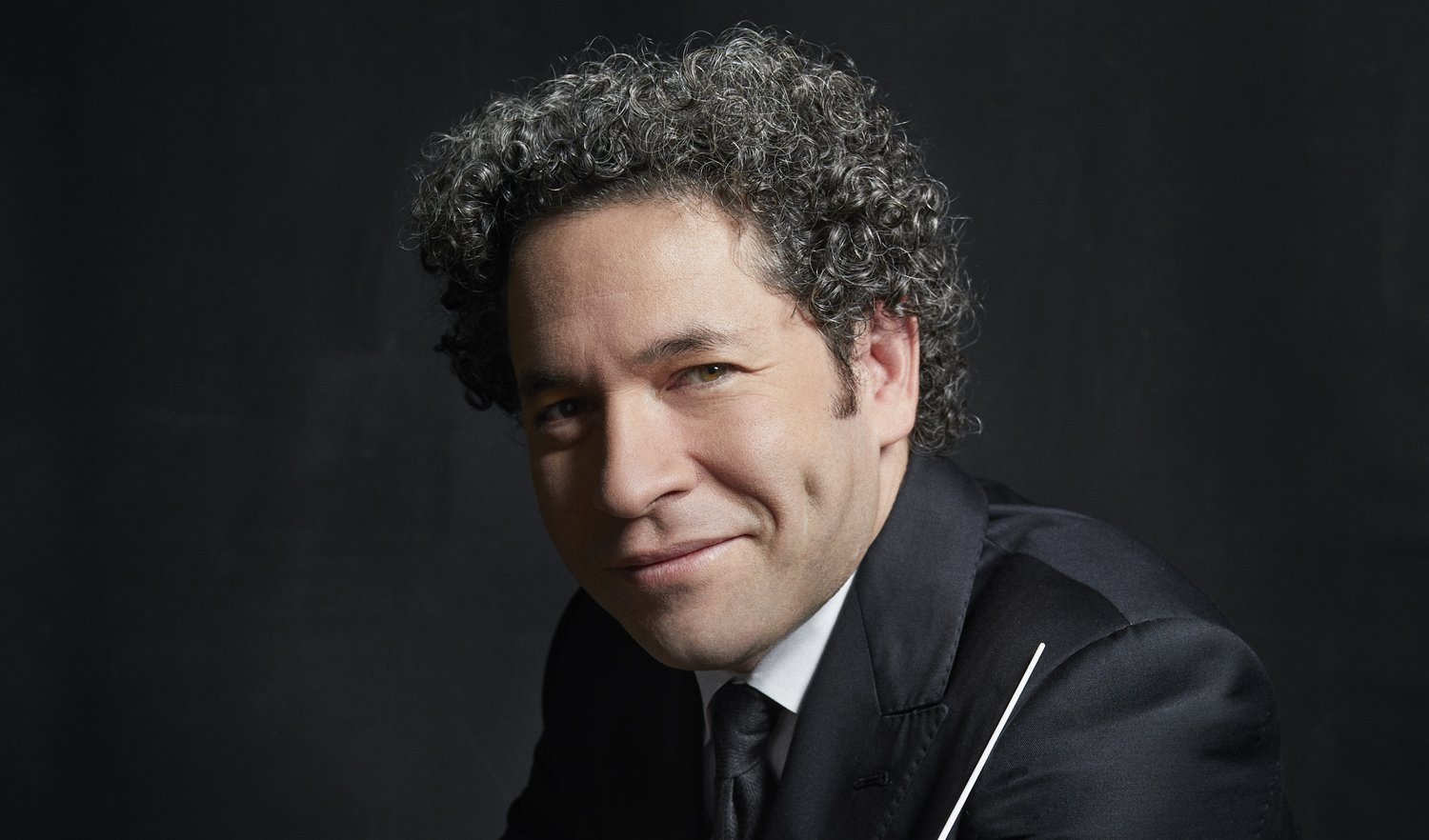 Gustavo Dudamel, Artistic and Music Director of the Los Angeles Philharmonic
Gustavo Dudamel is driven by the belief that music has the power to transform lives, to inspire, and to change the world. Through his dynamic presence on the podium and his tireless advocacy for arts education, Dudamel has introduced classical music to new audiences around the world and has helped to provide access to the arts for countless young people in underserved communities. With the COVID-19 global pandemic shutting down the majority of live performances, Dudamel has committed even more time and energy to his mission of bringing music to young people across the globe, firm in his belief that the arts play an essential role in creating a more just, peaceful, and integrated society.
While quarantining in Los Angeles, he hosted a new radio program from his living room entitled "At Home with Gustavo," sharing personal stories and musical selections as a way to bring people together during a time of isolation. The program was broadcast locally as well as internationally in both English and Spanish, with guest co-hosts including, among others, composer John Williams, his wife, actress María Valverde.
Dudamel also participated in Global Citizen's Global Goal: Unite For Our Future TV fundraising special, giving a socially-distanced performance from the Hollywood Bowl with the LA Phil and YOLA (Youth Orchestra Los Angeles). The event, also featuring guest artists Shakira, Coldplay, Lin-Manuel Miranda, Usher, and more, was viewed by millions of people worldwide and raised $6.9 billion dollars to provide COVID-19 tests, treatments and vaccines to the world's poorest and most marginalised communities.
Upcoming projects include a virtual version of the YOLA National Festival (alongside numerous other national and international educational events with YOLA), and the launch of his highly-anticipated multimedia educational project "Symphony", presented in collaboration with the "la Caixa Foundation," beginning in Barcelona and touring throughout Spain later this year. Beginning in August 2020, Dudamel will host a six-episode PBS television series on KCET entitled "In Concert at the Hollywood Bowl", which highlights key moments from the past ten years of performances at the historic LA Phil summer home. The program will be broadcast nationwide on PBS in early 2021. Dudamel also led the launch of the LA Phil's digital streaming series, SOUND/STAGE, which premiered in September 2020, offering a mix of concert films, interviews, essays, playlists and artwork.
A lifelong advocate for music education and social development through art, Dudamel himself was shaped by his childhood experience with El Sistema, the extraordinary program and philosophy initiated in 1975 by Maestro José Antonio Abreu. Inspired by El Sistema, in 2007, Dudamel, the LA Phil, and its community partners founded YOLA (Youth Orchestra Los Angeles) which now serves over 1,300 musicians providing young people with free instruments, intensive music instruction, academic support, and leadership training. In the 2020/21 season, YOLA will open its own permanent, purpose-built facility: The Judith and Thomas L. Beckmen YOLA Center at Inglewood, designed by architect Frank Gehry.
For more information about Gustavo Dudamel, visit his official website at gustavodudamel.com and Gustavo Dudamel Foundation at dudamelfoundation.org.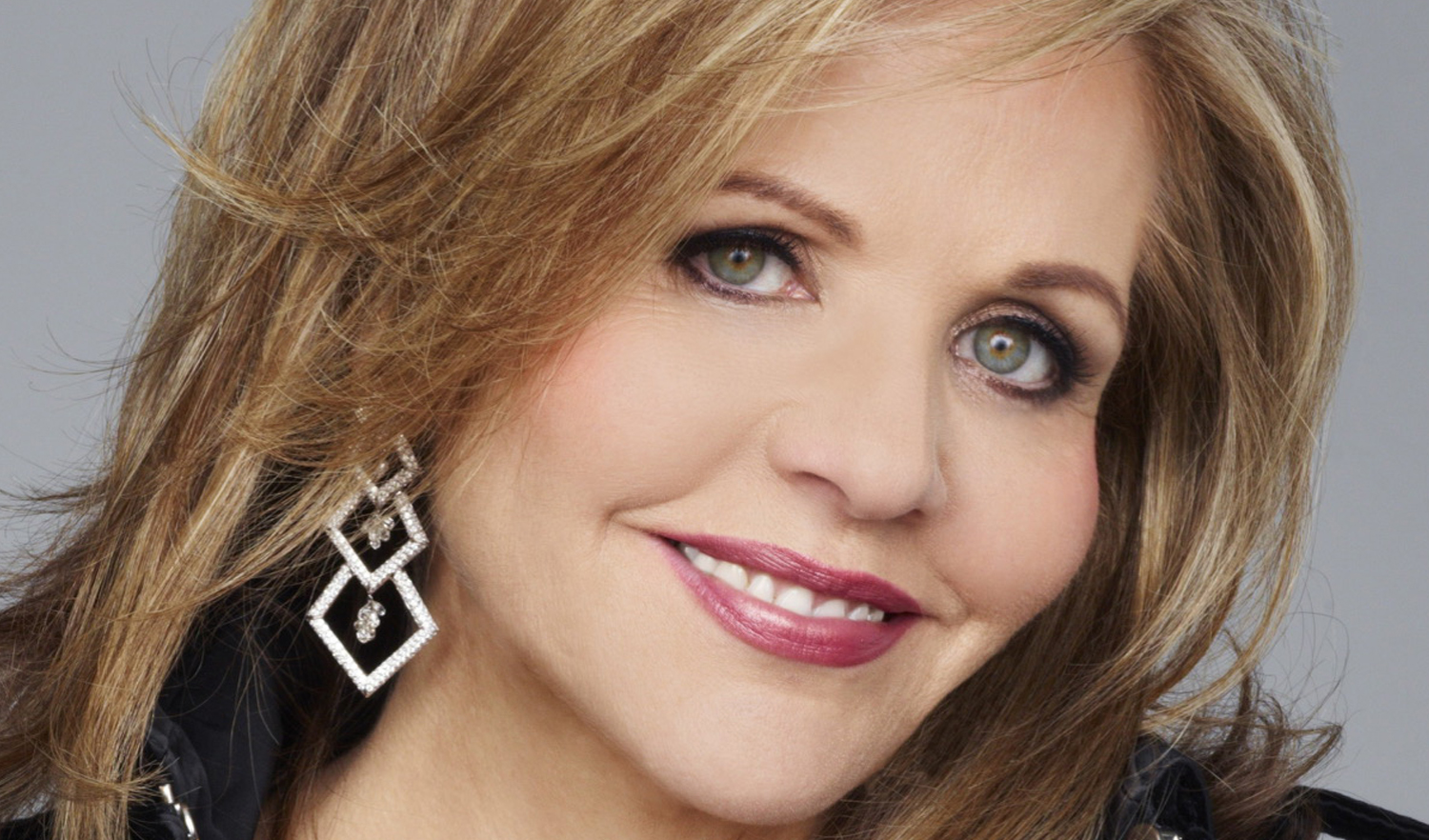 Renée Fleming, Vocalist
Renée Fleming is one of the most highly acclaimed singers of our time, performing on the stages of the world's greatest opera houses and concert halls. Honored with four Grammy® awards and the US National Medal of Arts, Renée has sung for momentous occasions from the Nobel Peace Prize ceremony to the Diamond Jubilee Concert for Queen Elizabeth II at Buckingham Palace. In 2014, she brought her voice to vast new audience as the first classical artist ever to sing The Star-Spangled Banner at the Super Bowl. In 2008 Renée was the first woman in the 125-year history of the Metropolitan Opera to solo headline an opening night gala.
Known for bringing new audiences to classical music and opera, Renée has starred in and hosted an array of television and radio broadcasts, including The Met: Live in HD and Live from Lincoln Center. Her voice is featured on the soundtracks of Best Picture Oscar winners The Shape of Water and The Lord of the Rings: The Return of the King. This seventeen-time Grammy nominated artist has recorded everything from complete operas and song recitals to jazz and indie rock; and her album Signatures was selected by the U.S. Library of Congress for the National Recording Registry, as an "aural treasure worthy of preservation as part of America's patrimony."
In May, Renée launched Music and Mind LIVE, a weekly online interview show exploring the intersection of music and arts with human health and the brain. In 19 episodes, the show amassed more than 650,000 views, from 70 countries. Renée was inspired to launch the series by the Sound Health initiative she leads as Artistic Advisor to the John F. Kennedy Center for the Performing Arts, in partnership with the NIH and the NEA. She has given presentations with scientists and practitioners on the connection of arts and health around the world.
In addition to her work with the Kennedy Center, Renée leads SongStudio at Carnegie Hall, an intensive program for young singers and pianists dedicated to the art of the song. She is Co-Director of the Aspen Opera Center and VocalArts at the Aspen Music Festival. In 2019, Renée appeared opposite Ben Whishaw in Norma Jean Baker of Troy to open The Shed in New York City. Later that year, she performed world premieres by André Previn and Kevin Puts at Tanglewood, and the London premiere of The Light in the Piazza, bringing the acclaimed production to Los Angeles and Chicago in the autumn. Renée earned a Tony Award nomination for her performance in the 2018 Broadway production of Rodgers and Hammerstein's Carousel.
Renée's book, The Inner Voice, was published by Viking Penguin in 2004, and is now in its sixteenth printing. It is also published in France, the United Kingdom, Germany, Japan, Poland, Russia, and China. Renée's other awards include the Fulbright Lifetime Achievement Medal, Germany's Cross of the Order of Merit, Sweden's Polar Music Prize, France's Chevalier de la Légion d'Honneur, and honorary doctorates from Yale, Northwestern, Harvard, Duke, and Carnegie Mellon Universities, and the University of Pennsylvania, the Eastman School of Music, and The Juilliard School. www.reneefleming.com.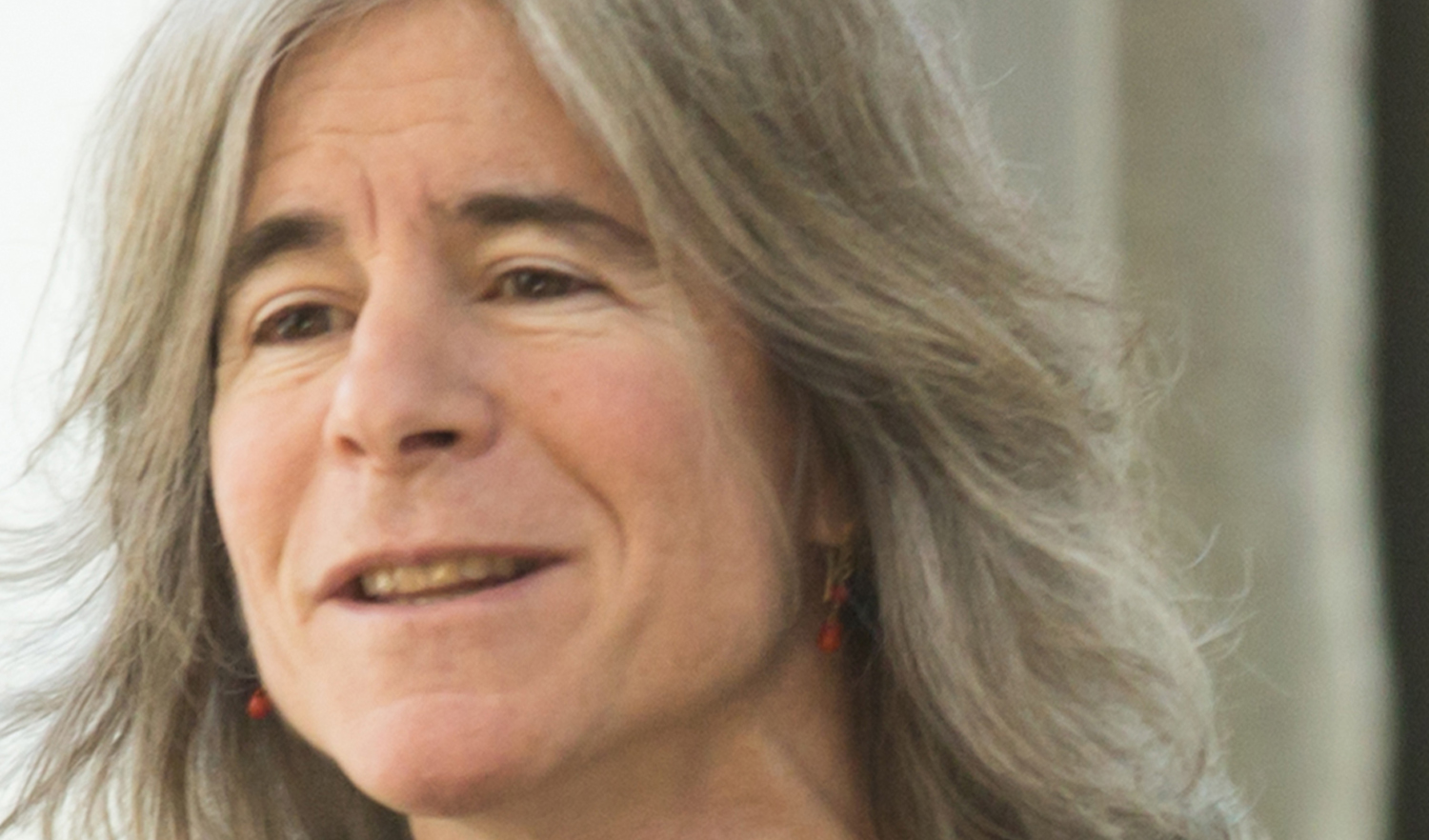 Dr. Nina Kraus, Hugh Knowles Professor of Communication Sciences, Neurobiology, and Otolaryngology, Northwestern University
Nina Kraus is Hugh Knowles Professor of Communication Sciences, Neurobiology, and Otolaryngology at Northwestern University. She is a scientist and amateur musician who uses hearing as a window into brain health. She began her career measuring responses from single auditory neurons and was one of the first to show that the adult nervous system has the potential for reorganization with learning. These biological insights led her to investigate sound processing in the brain in humans.
Through a series of studies with thousands of participants from birth to age 90, her research has found that our lives in sound, for better (musicians, bilinguals) and for worse (concussion, hearing loss, language disorders, noise), shape how our brain makes sense of the sounds we hear. She advocates for biologically informed choices in education, health, and social policy. See www.brainvolts.northwestern.edu.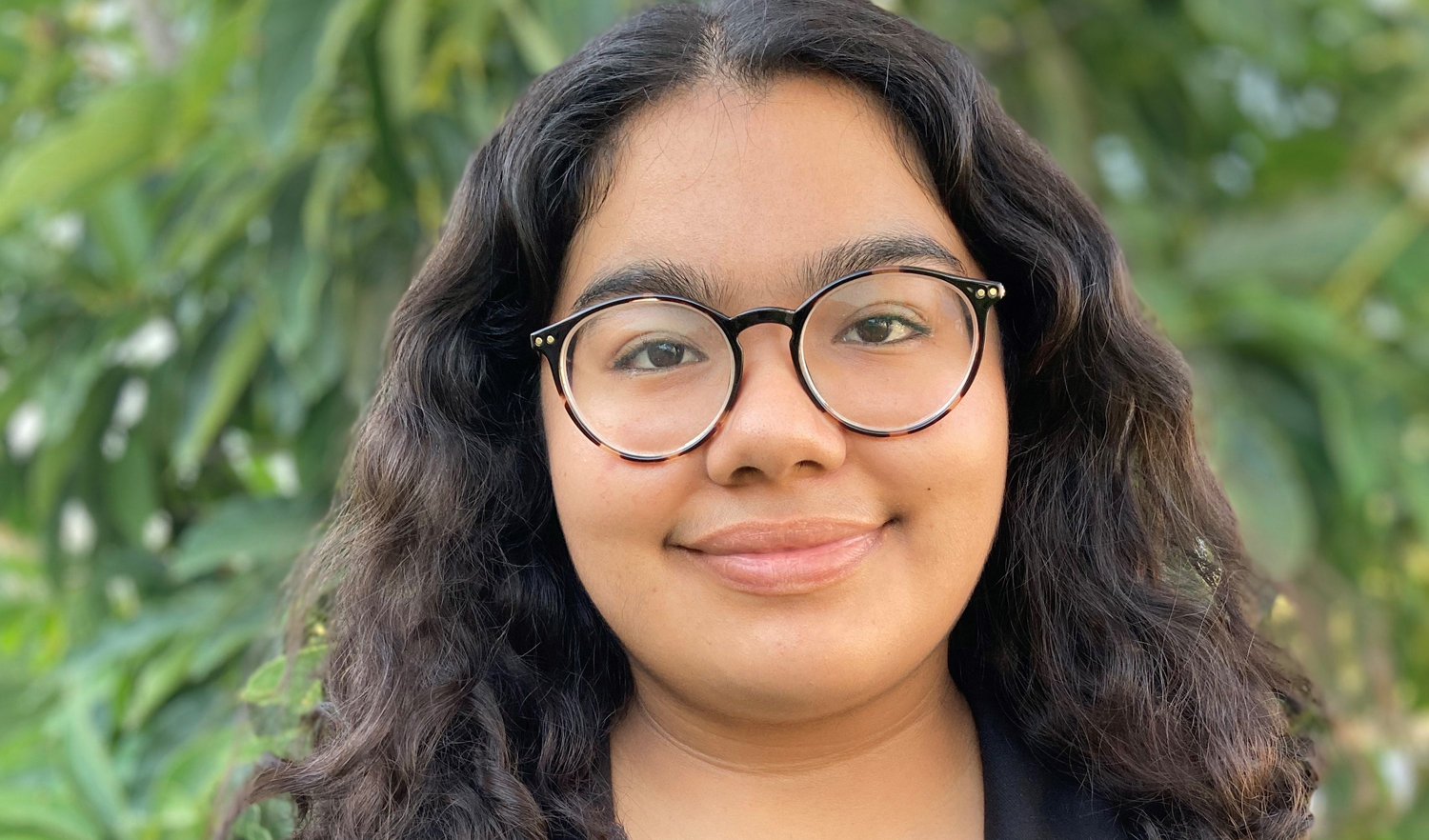 Liliana Morales, Microbiology and Sociology Student at the University of California San Diego and alumna of YOLA (Youth Orchestra Los Angeles), Maestro Dudamel's El Sistema-inspired education program
Liliana Morales is a Microbiology and Sociology student at the University of California San Diego. She is an alumna of YOLA (Youth Orchestra Los Angeles), the Los Angeles Philharmonic and Music & Artistic Director Gustavo Dudamel's El Sistema-inspired education program, as well as a YOLA National Institute (YNI) fellow. Liliana performed with YOLA at the Super Bowl Halftime Show and with various artists at Walt Disney Concert Hall and the Hollywood Bowl and toured with the Los Angeles Philharmonic to London, South Korea, and Mexico. Through YNI, Liliana was part of a cohort of American students that participated in a week-long residency and performed with their Sistema Scotland Big Noise Raploch peers at the Edinburgh International Festival.
In high school, Liliana was part of the Creative Writing Conservatory and National Honors Society at the Orange County School of the Arts and founded an El Sistema-inspired organization in her hometown, Harmony Project La Habra. She is passionate about serving her community and finding new ways to integrate her musical background with science.
Moderator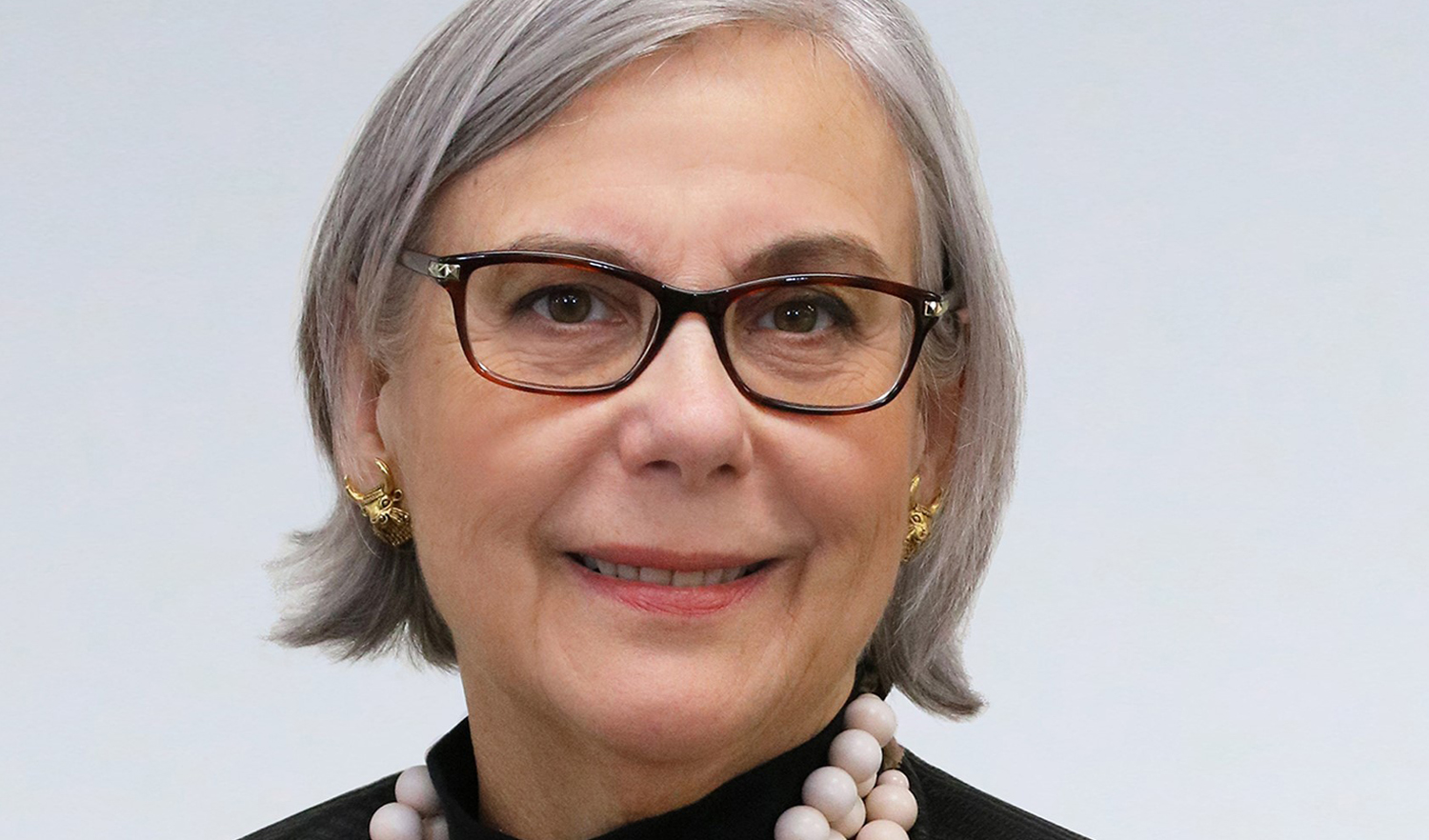 Mary Luehrsen, Executive Director, The NAMM Foundation
Mary Luehrsen is director of public affairs and government relations for NAMM, the National Association of Music Merchants and Executive Director of The NAMM Foundation. Since 2001, Luehrsen has directed NAMM's government relations and advocacy efforts and guides the organization as an international leader for music education. In addition, she directs the 120-year old organization in policy and advocacy issues that impact global music product businesses. Luehrsen is the NAMM Foundation's inaugural executive director since its formation in 2006. The NAMM Foundation focuses on supporting music research, and philanthropic and public service programs that advance music making opportunities for people of all ages and abilities.
The Foundation's various signature programs – Best Communities for Music Education, President's Innovation Awards, SupportMusic Coalition, Talking Up Music Education podcast and the Coalition on Coalitions – exemplify Luehrsen's focus on rallying talents and energies of people and organizations to advance opportunities for people of all ages and abilities to know the joys and benefits of making and learning music. A former professional flutist and music teacher, Luehrsen acknowledges her inspiration for work as a music education advocate to her first music teachers in rural Wisconsin and a belief that music is a critical force in our world to unite and engage people everywhere.
Programming for Believe in Music is available for NAMM members, college faculty and students, music educators, music service organizations, school and community leaders, music makers and more.