About the Webinar
James Hill Ukulele Initiatives
Watch the webinar on demand, above.
The fourth webinar in The International Ukulele Teaching Symposium series, "James Hill Ukulele Initiatives," on June 24, 2021, features James Hill, founder of Uketropolis.com and is moderated by Peter Luongo, training, performance and programs director of Luongo Ukulele Experience.
"It takes a village to teach ukulele. There's no question that learning is fueled by community," said Hill. "But what does that mean in the context of music education? How can we create and sustain meaningful, supportive communities that are devoted to ukulele as a way of providing music as a life-skill?
The June discussion will feature an in depth look at how pedagogy meets learning community, and implications for the educator and the learner.
Speaker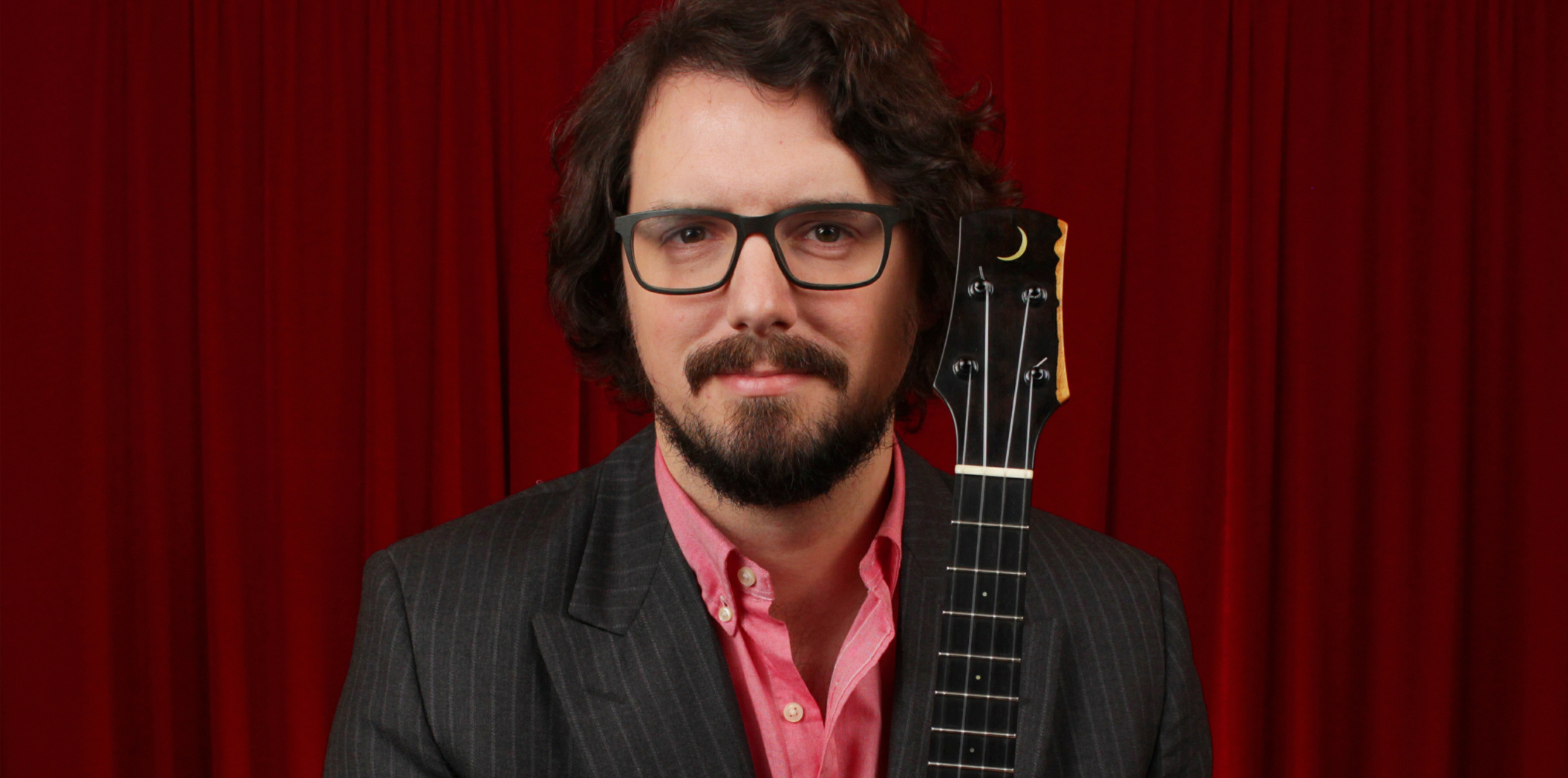 James Hill, Founder, Uketropolis.com
James' early recordings established him as a "rare peer" of Hawaii's premier ukulelists (John Berger, Honolulu Star-Bulletin) while his later albums have "stamped him as a singer-songwriter and all-round musician of the highest caliber" (Rhythms Magazine).
Equally passionate about performance and pedagogy, James is the founder of Uketropolis.com, home to a library of unique online ukulele courses including Booster Uke, The Ukulele Way, Ukulele Jazz, and the JHUI Teacher Certification Program. James hosts the weekly Uketropolis podcast and is based in Nova Scotia, Canada.
Moderator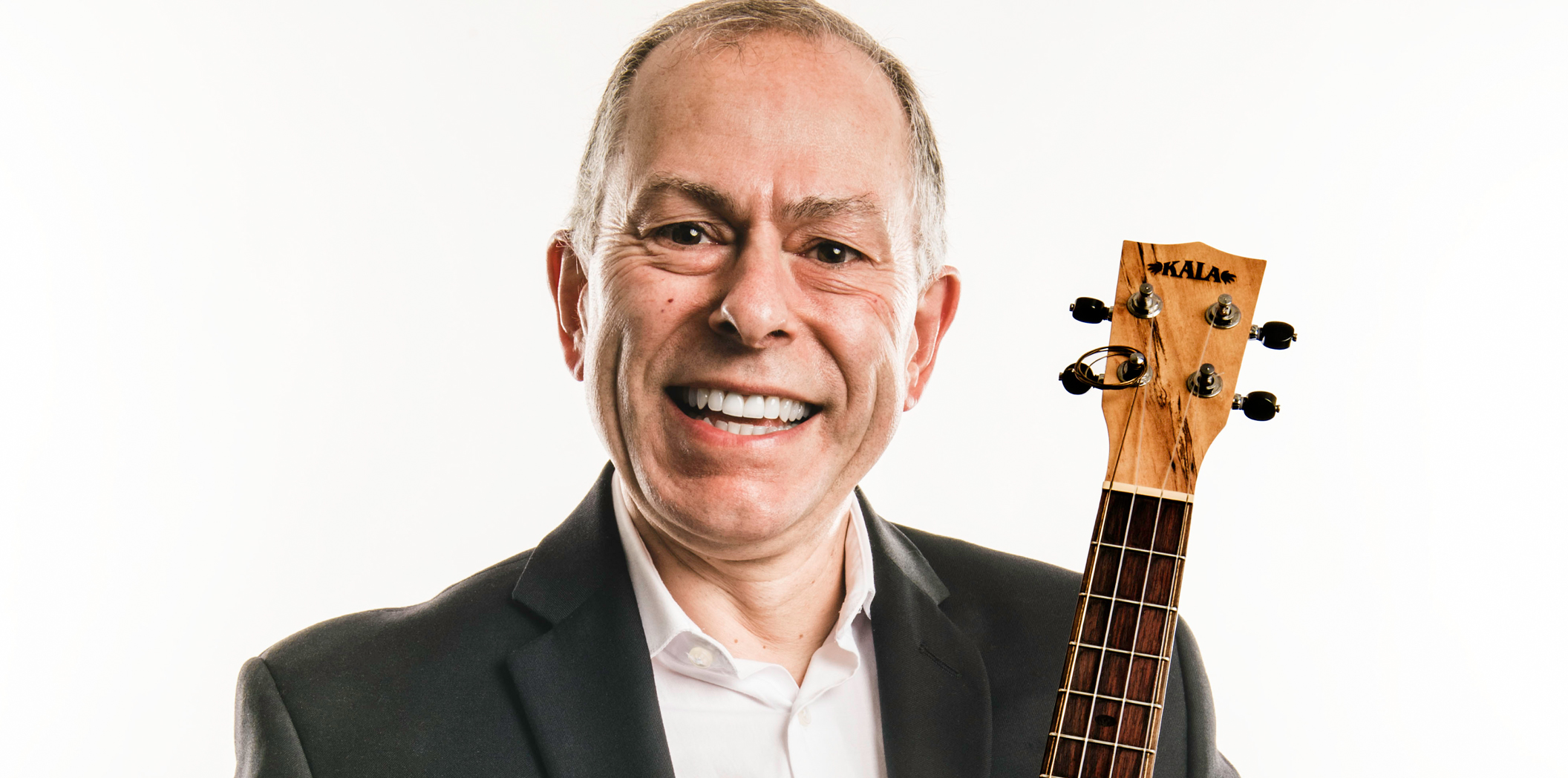 Peter Luongo, Training, Performance & Programs Director, Luongo Ukulele Experience
Peter Luongo is among the world's most experienced and pre-eminent ukulele teachers and workshop instructors. Peter is best known as the founder and director of the internationally renowned Langley Ukulele Ensemble and was featured prominently in the award-winning documentary film, "The Mighty Uke." In addition to his 35 years teaching ukulele in elementary schools in the Langley School District in British Columbia, Canada he has also taught prospective teachers at the university level and presented at teacher workshops with ukulele pioneer, Chalmers Doane.
Peter continues to be a presents at uke festivals around the world while also leading a number of on-line and in person ukulele initiatives. He continues to mentor teachers and work with students of all ages. Peter also directs an adult ukulele ensemble which has presented as main-stage performers at multiple ukulele festivals and at Winter NAMM.
About the Webinar Series
The International Ukulele Teaching Symposium webinar series builds off the Believe in Music Week's Ukulele Teaching Symposium's 'big picture' discussion about teaching and learning to play the ukulele. This follow-up series will examine specific, real-world established teaching/learning models which are serving large and age-diverse populations. Each webinar will highlight models that have shown sustained success over time by exploring the elements of their success, providing teachers the opportunity to learn, emulate, and replicate.
Upcoming Webinar Series Schedule
Watch the International Ukulele Teaching Symposium webinar series on the last Thursday of every month.
7/29/21: The Festival Scene: Virtual and In-person