NAMM President's Innovation Award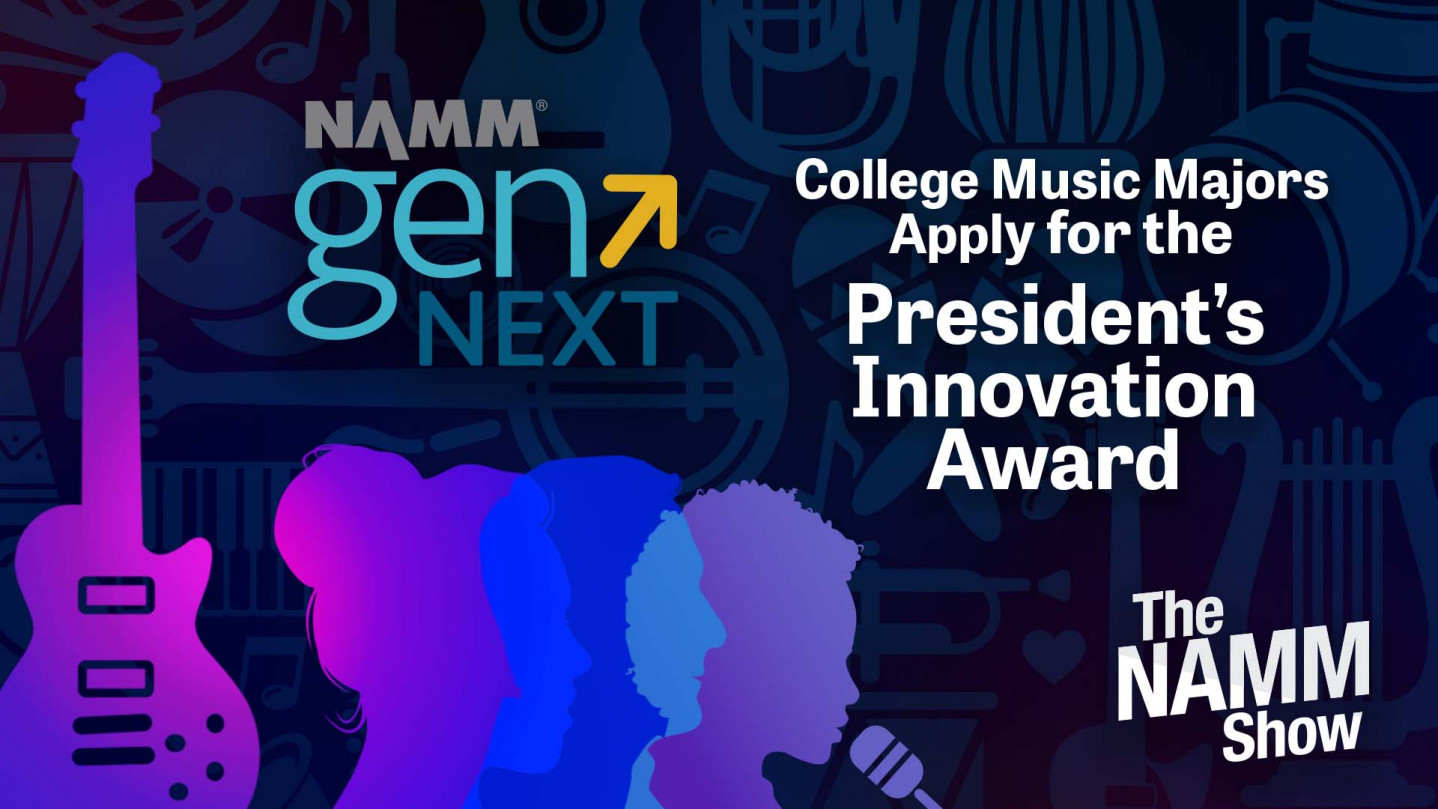 Support individuals who are enrolled in college and university music or music business programs and are preparing for a career in the music products industry.
Overview
The NAMM President's Innovation Award honors college students who demonstrate excellence in the field of music. Winners have proven dedication to pursuing a career in music to include the areas of music performance, music education, media, sound engineering/audio, event technology, production, administration, management and/or marketing along with product creation and innovation.
Important Dates
Application Opens: June 15
Application Closes: January 7
Award Notifications: February 7
Articles
Questions?
If you have any questions regarding this application, please contact The NAMM Foundation at least 24 hours in advance of the application deadline at info@nammfoundation.org.