NAMM Member John McCarthy of Rock House Method, and celebrity artist, Doug Wimbish of Living Colour, held one of their philanthropic Wimbash concert events at the recent 2016 NAMM Show to help raise money for The NAMM Foundation's Believe in Music Fund.
The Friday afternoon celebrity performance on the Grand Plaza Stage featured Doug Wimbish and Cory Glover of Living Colour, Paul Pesco, Madonna, Hall & Oats, Daru Jones, Jack White, John McCarthy and Heather Joseph, Chemical Z, and industry sponsors: Rock House, Peavey, Spector, Eventide and Zoho Books.
The event culminated with an in-booth raffle on Sunday that raised $1,000 for The NAMM Foundation's Music Education effort.
"We are very committed to giving back to help children learn music and we think contributing to the NAMM Foundation's Believe in Music Fund is a great way to help," said Rock House's Executive Director, John McCarthy.
Since 2007, through the support of NAMM members, The NAMM Foundation has contributed nearly $15 million to fund programs impacting people across a broad range of musical segments, genres and age demographics.
"The NAMM Foundation was originally envisioned to be a 'Community Chest', where NAMM Members who believe in the power of music education and who have been blessed to work in this wonderful industry could give back," said NAMM CEO and President, Joe Lamond. "NAMM members can feel confident knowing that their donations are going to great causes, vetted by the NAMM Foundation's Board of Directors and leveraged by NAMM's substantial annual giving."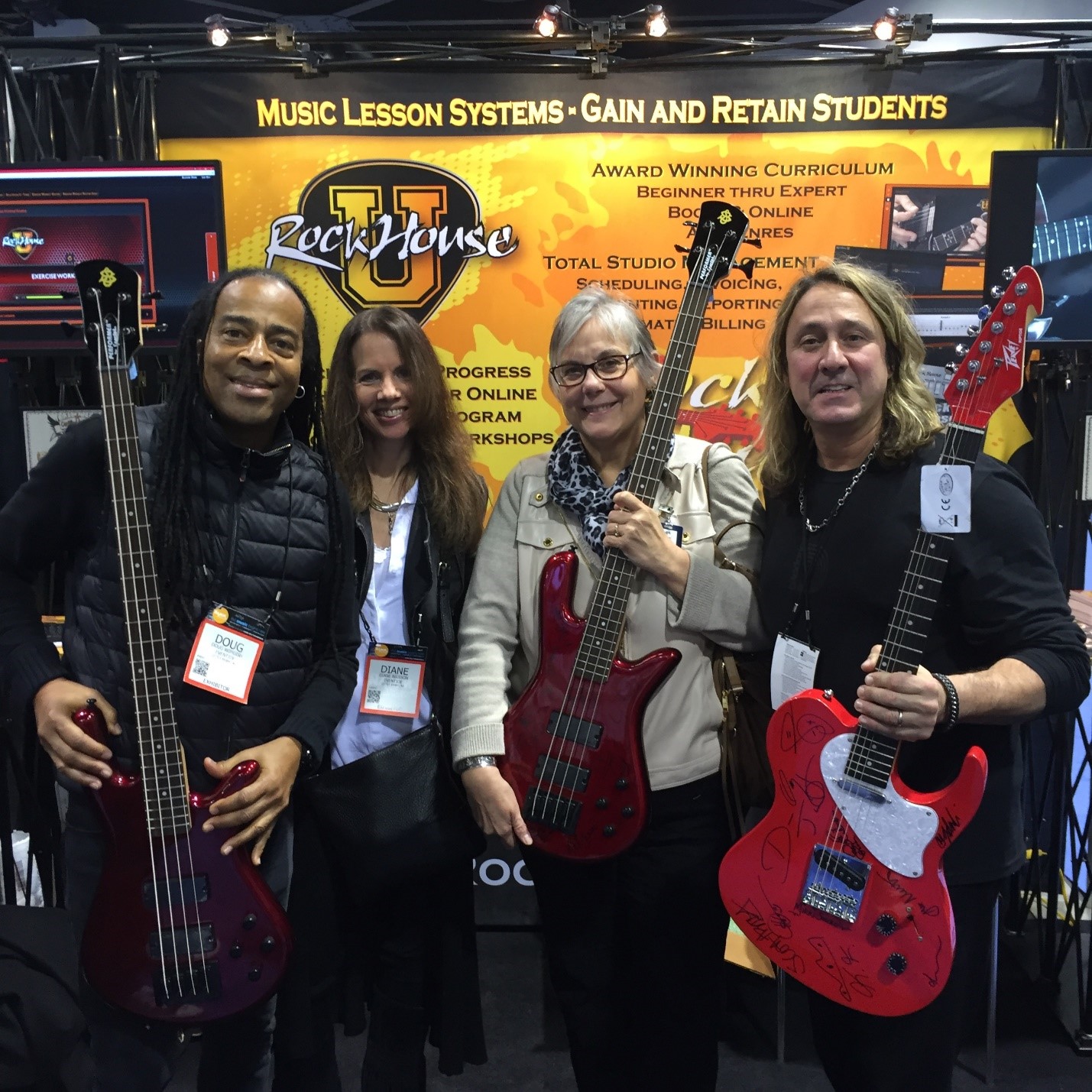 Pictured L-R: Doug Wimbish, Living Colour, Diane Nilsson, Mary Luehrsen, The NAMM Foundation, John McCarthy, McCarthy Publishing.