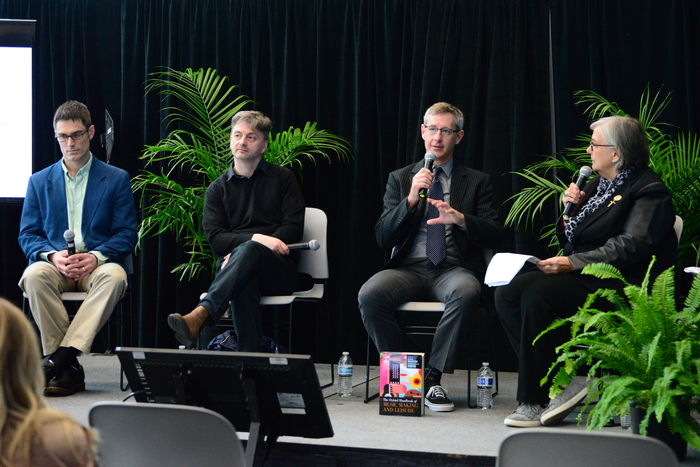 The NAMM Foundation hosted several Recreation Music Making (RMM) events at The 2017 NAMM Show. Programming kicked off on January 21 with the All-industry Drum Circle, and concluded with the "Music Making and Leisure" Brunch & Learn Forum and Uke Circle on Sunday, January 22.
"Music Making and Leisure" Brunch & Learn attendees discovered tips for hosting in-store music-making events and activities to engage first-timers and turn them into seasoned music makers.
Panelists discussed their new book, The Oxford Handbook of Music Making and Leisure and featured contributing author Lee Higgins, president of International Society for Music Education (ISME),Roger Mantie, co-editor and associate professor for Music Education at Arizona State University, as well as Gareth Dylan Smith, co-editor and Facilitator of Online Learning in Music Education at Boston University.
"We can make music into life-long involvement," said Mantie. "Build on school music experiences and use those as stepping stones."
Mantie discussed why people engage in music historically and found most find fulfillment outside of their day jobs, through music making.
"I'm hoping people will realize their motivations. When I went to the heart of why people play [in the handbook], people said over and over, 'It keeps me sane and it's self release,'" said Roger. "People play music for self care."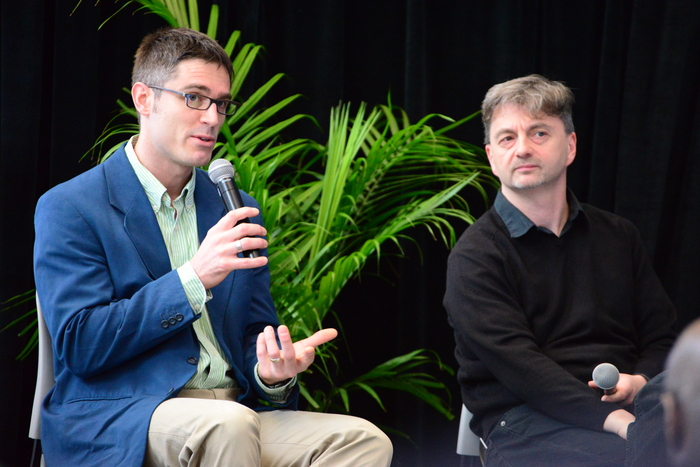 Music education and therapy are two of many recurring themes found in The Oxford Handbook of Music Making and Leisure.
Smith spoke briefly on validating music making in people's lives.
"Leisure is about the space about being you and being human," he said.
The All-industry Drum Circle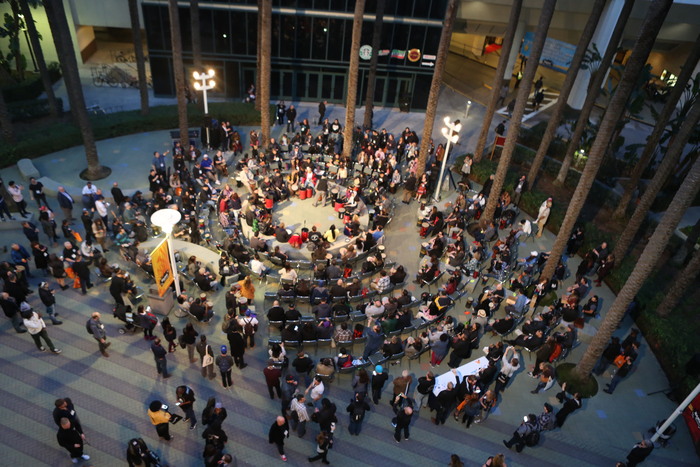 The All-industry Drum Circle at The NAMM Show is the quintessential tradition that brings together a strong community of music makers. Though it rained - the drum circle could not be stopped! It was simply was moved to Saturday night when everyone rallied together to drum up enthusiasm for music on a perfect Southern California evening.
In collaboration with Remo, Inc., and led by facilitator Arthur Hull, the experience brought 350+ participants to the circle.
Ukulele Circle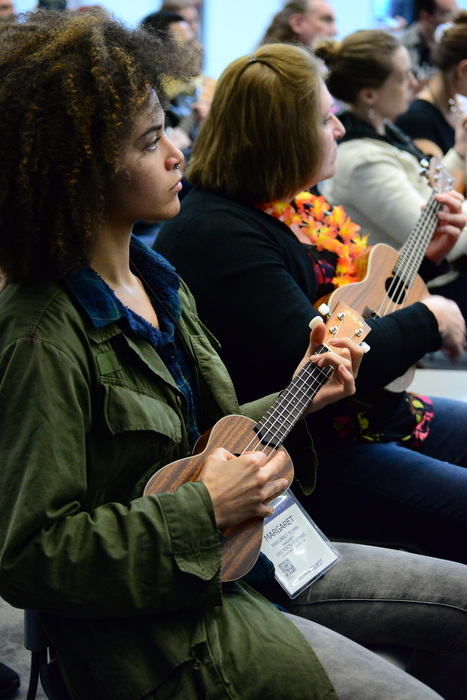 On Sunday, January 22, NAMM Members and other NAMM Show attendees gathered in the Member Center of the Anaheim Convention Center to participate in the annual last-day-of-the-Show Ukulele Circle. Attendees were given the opportunity to play Kala brand ukes, learning the basics from facilitator Lenny San Jose.
Songs included covers by Sam Smith and Bruno Mars. Thanks to Kala, a lucky winner walked away with a free ukulele, and every music maker received a free tuner for his or her participation!