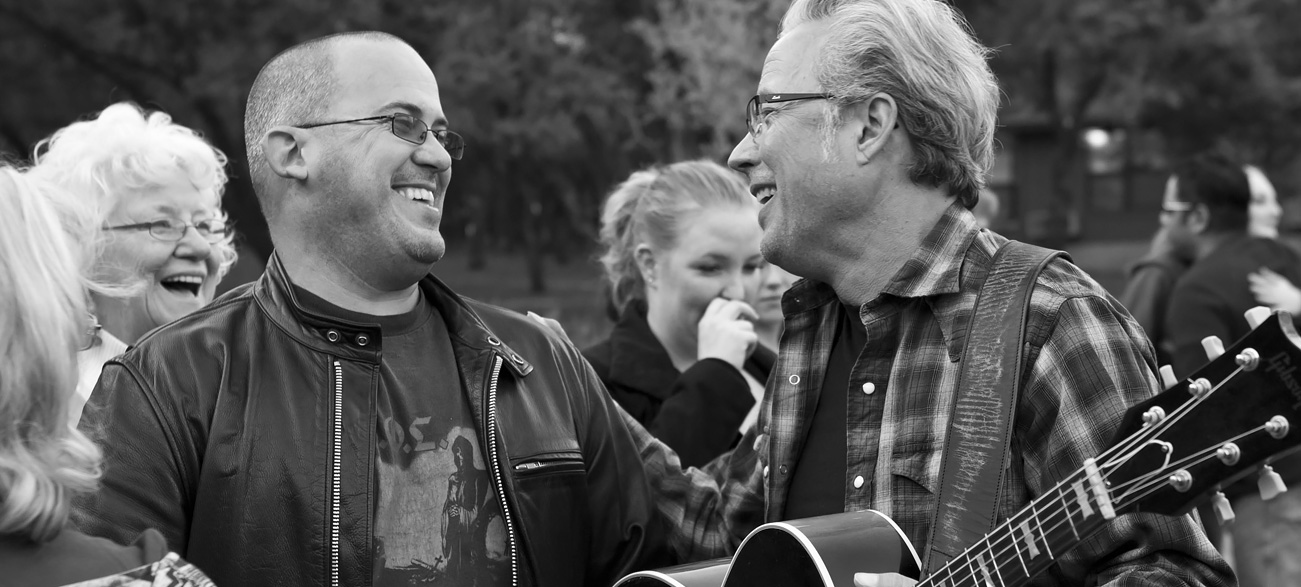 SongwritingWith:Soldiers, a first-time NAMM Foundation Music Making Program grantee, uses songwriting as a catalyst for personal reflection and change. Their unique model pairs professional songwriters with veterans in retreat and workshop settings, offering participants a way to tell their stories, rebuild trust, release pain and forge relationships. This program supports participants in rediscovering their creativity and reconnecting with their family and friends while building community. With prevailing themes of combat and coming home, these newly-created songs reflect the experiences of the veterans and build awareness of the challenges faced by returning service members.
Having served 400 veterans and their family members across seven states, The NAMM Foundation's grant will allow SongwritingWith:Soldiers to further expand the program, reaching more participants and providing more opportunities for veterans to make music.
"With each song written we see a spark of hope and connection. By retreat's end, we've not only got a CD, we've got a community, beautifully bridging the military and civilian divide," said Mary Judd, Co-Founder and Program Director. "Our support from The NAMM Foundation is a bridge that helps us get these important songs written, recorded and out to the world."
"From active duty special forces members to children of veterans we hear, 'When I need a reminder of what I can do, why I need to keep going, I just push play," Judd shared.
The NAMM Foundation's Music Making Grantee program is one aspect of the foundation's activities. We invite you to participate in The NAMM Foundation's SupportMusic Coalition and freely use the advocacy materials available on our website. To see the full list of this year's NAMM Foundation grantees, click here. Learn how you can be part of The NAMM Foundation and its efforts to make sure music making is part of every persons life by visiting nammfoundation.org.