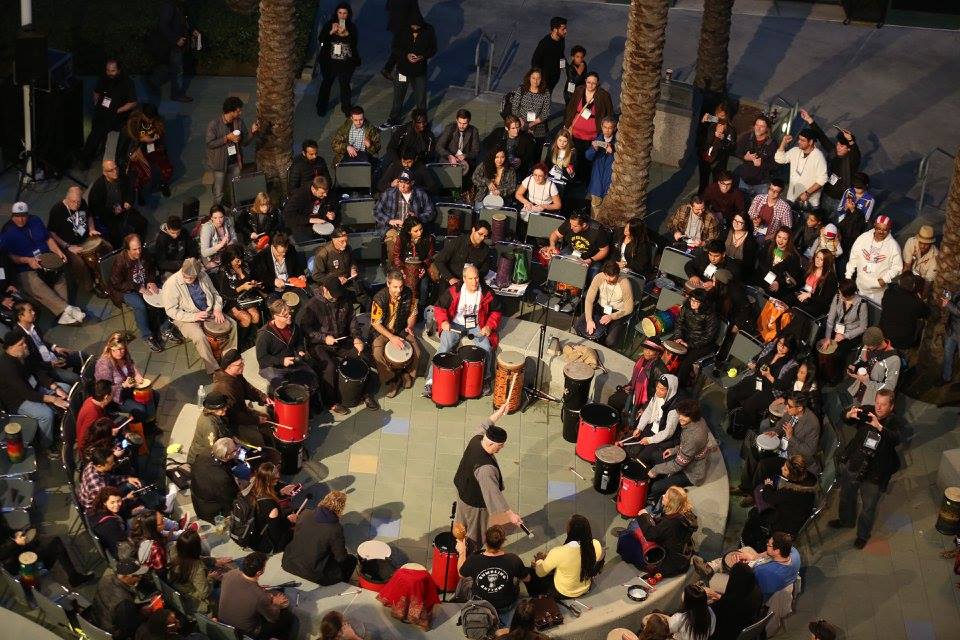 The All-industry Drum Circle at The 2018 NAMM Show, sponsored by NAMM and supported by Remo Inc., has been rockin' the Anaheim Convention Center for over 20 years.
"What started as an 'Industry Event' to show the potential of the drum circle movement as a new market, has become a part of the NAMM culture," said Arthur Hull, founder of Village Music Circles and master facilitator and trainer.
Indeed, those sitting in the circle of 400 come from all segments of our industry, and engage as a community across all business boundaries. It has always been a public event - drawing drumming enthusiasts from as far away as Santa Barbara and San Diego to join our NAMM community- in celebration of the joys and benefits of active music making in one of its simplest forms.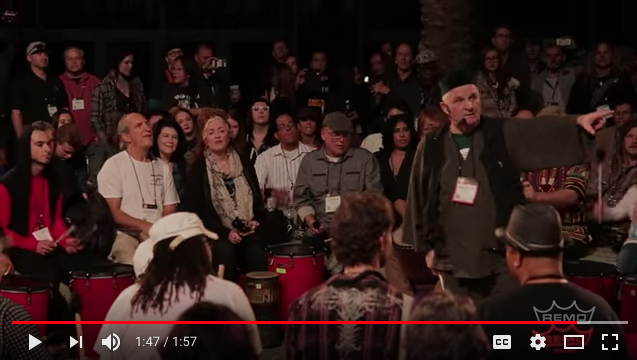 (Watch Arthur Hull facilitate the Drum Circle at The 2016 NAMM Show in the video above)
Remo Inc. has been involved with the event since its inception, and according to Brock Kaerchier, President of Remo Inc., "Support of the event over the years is an expression of our founder Remo Belli's vision, and the company's long-term commitment to bringing music to every person, community and organization, as a path to wellbeing in all its aspects."
That vision is perfectly articulated in a quote from Belli, "It's time to stop thinking of the drum as just a musical instrument. Start thinking of it as a unifying tool for every family, a recreational tool for every community, a wellness tool for every retiree, and an educational tool for every classroom."
If you haven't been one of the 400 yet, perhaps this is your year! Make your way to the Palm Court, just outside the Convention Center on Friday, January 26th at 5:45 pm. The drums will be waiting for you.
Contributed by John Fitzgerald, Manager of Recreational Music Activities, Remo