The NAMM Foundation hosted several Community Music Making (CMM) events at The 2018 NAMM Show. Programming kicked off on January 26 with the All-industry Drum Circle, and concluded with the the Community Music Making Brunch and Learn Forum, followed by and the annual Uke Circle on Sunday, January 28.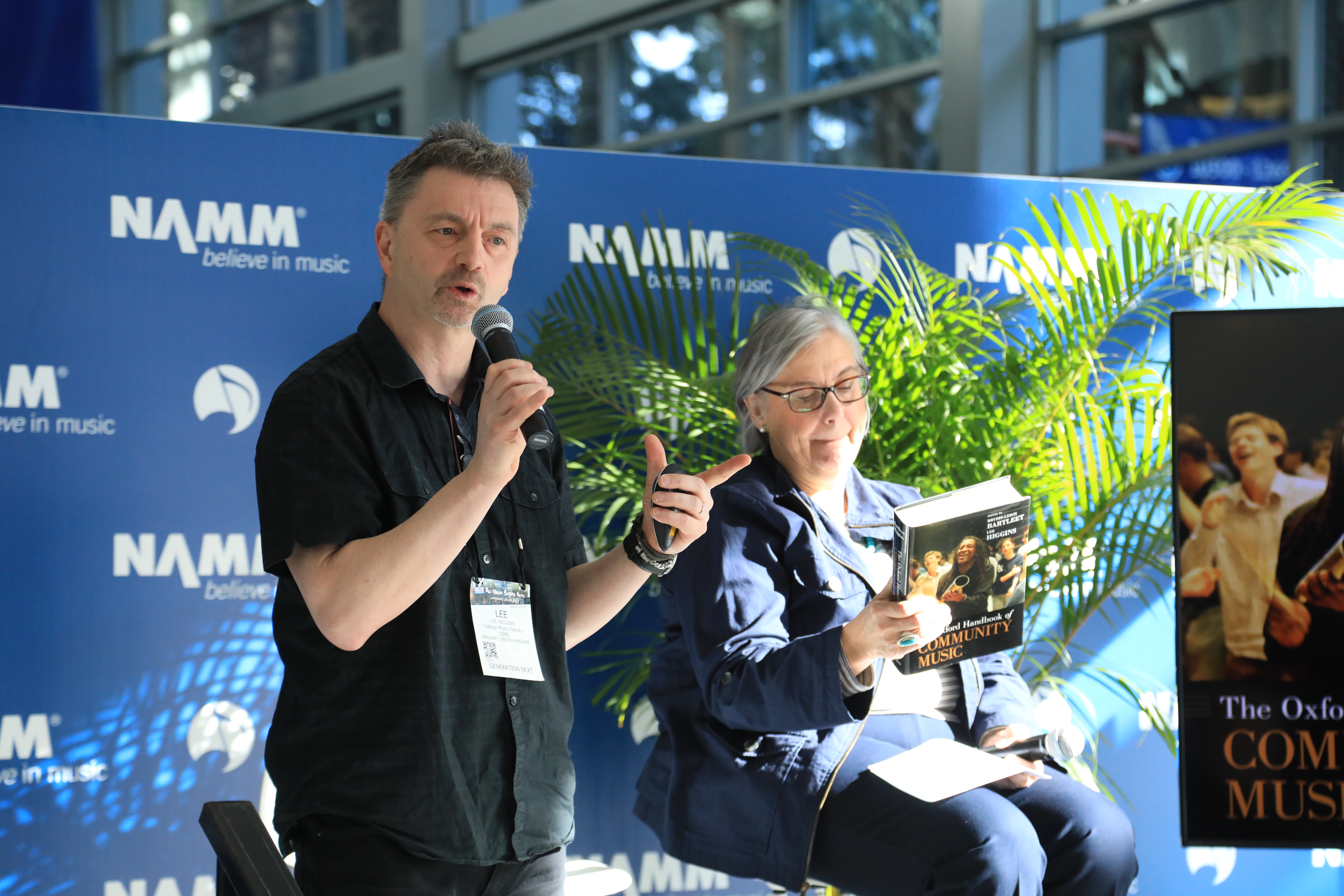 Those who attended the Community Music Making Brunch and Learn Forum discovered tips for hosting in-store music-making events and activities to engage first-time and seasoned music-makers.
Mary Luehrsen, executive director of The NAMM Foundation moderated a conversation with speaker Lee Higgins, a contributing author of The Oxford Handbook of Music Making and president of the International Society of Music Educators.
Luehrsen asked Higgins how the "fabric" of various community music activities - church choirs, community bands, school music programs – can come together to be mutually supportive.
"Music making is vital," he said. "It's one of the core things that makes us human."
The All-industry Drum Circle
The All-industry Drum Circle at The NAMM Show is the quintessential tradition that brings together a strong community of music makers. In collaboration with Remo, Inc., and led by facilitator Arthur Hull, the experience brought 500+ participants to the circle.
Ukulele Circle
On Sunday, January 28, NAMM members and show attendees gathered in the Member Center of the Anaheim Convention Center to participate in the annual Ukulele Circle. Attendees were given the opportunity to play Kala brand ukes, learning the basics from facilitator Ukulenny.
Songs included covers from the movie Moana and artist Bruno Mars. Thanks to Kala, a lucky winner walked away with a free ukulele, and every music maker received a free tuner for his or her participation!