Talking Up Music Education is a podcast from The NAMM Foundation that shares news and stories about music education. Episode 44 includes an interview with the Masumi trio. The podcast was one of many recorded and broadcast live from The 2018 NAMM Show; interviews include Hunter Hayes, OK Go, Vanessa Carlton and more.
"There's a special magic when you play live that you can't get from something else," said Diego, drummer for Masumi. "You connect with people without knowing them."
In this episode, the trio discusses the practicalities of sustaining a career in the music industry. Watch the podcast interview on YouTube, or download and listen here.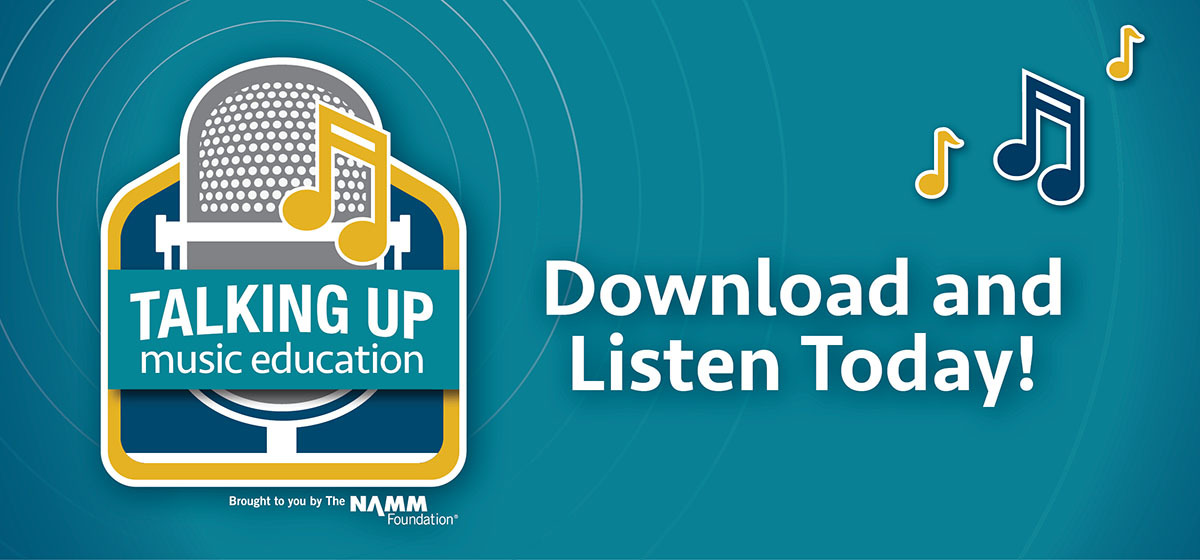 Listen to the Podcast
Sound Bites From the Podcast
"I love marketing and the business part of music. I believe that musicians in general should develop the business part of music a little bit more... We're our own companies." – Bruno, Lead Guitarist
"Music has always been kind of having a conversation with somebody. It's always this intimate thing. When I'm singing in front of people…I feel like I'm having a conversation with them. All of a sudden they don't feel like a stranger to me; they feel like my friends, and I think that's the power of live performance. You know, you can't get that by just turning on your radio and listening to music." - Masumi, Lead Singer
"I love playing live…with different people…and trying to learn as much as I can from everybody." – Diego, Drummer
Are you a fan of pop music? Listen to the following podcasts:
Vanessa Carlton
FORTE
Hunter Hayes
Talking Up Music Education is a podcast produced by The NAMM Foundation about music education. Host Mary Luehrsen chats with teachers, parents, students and community leaders who share stories about what they are doing to create music learning opportunities. Please download, share and subscribe to keep up with the stories that make a difference in music education advocacy.
Subscribe to Talking Up Music Education
Where to subscribe: iTunes | Google Play | Stitcher