Talking Up Music Education is a podcast from The NAMM Foundation that shares news and stories about music education. Episode 45 includes an interview with bass guitarist Bunny Brunel. The podcast was one of many recorded and broadcast live from The 2018 NAMM Show; other interviews include Hunter Hayes, OK Go, Vanessa Carlton and more.
"Just keep practicing and focusing on what you want to achieve," said Brunel. "Do not listen to anybody. It's your life. If you listen to somebody else…it's not going to happen."
Brunel's musical journey was anything but a straight line to playing alongside jazz legends Chick Correa, Herbie Hancock, and Wayne Shorter. In this episode the two-time Grammy-nominated bass player shared his journey from teaching himself to play piano as a child in France, to attending Ecole Hoteliere de Nice for hospitality, and to becoming an advanced student of the upright bass at the Conservatory in Nice.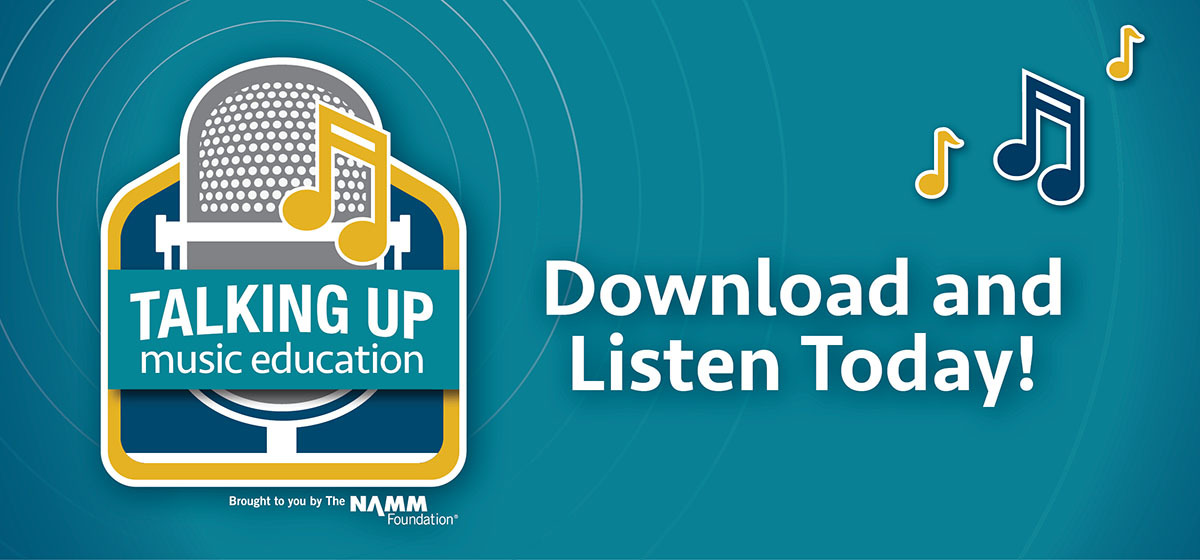 Listen to the Podcast
Download and listen to the podcast here.
Sound Bites From the Podcast
"Usually if you're doing what excites you…the universe puts you in the right place at the right time." - Bunny Brunel
"I used to listen to people playing bass solos that sounded like a mystery. It was like [singing]. I wanted to play a solo like Coltrane, like Herbie Hancock. I was practicing playing phrases and scales and things, going up and down. And one day there's a friend of mine who played me a record, said, 'Listen to that.' It was a Bill Evans Trio at the Montreux Jazz Festival. [I said], 'That's it...that's what I want to do." - Bunny Brunel
"I was practicing 10 hours a day. That's the only way." - Bunny Brunel
Talking Up Music Education is a podcast produced by The NAMM Foundation about music education. Host Mary Luehrsen chats with teachers, parents, students and community leaders who share stories about what they are doing to create music learning opportunities. Please download, share and subscribe to keep up with the stories that make a difference in music education advocacy.
Subscribe to Talking Up Music Education
Where to subscribe: iTunes | Google Play | Stitcher