Talking Up Music Education is a podcast from The NAMM Foundation about music education. Recorded live from The 2019 NAMM Show, episode 69 includes an interview with Gibson artist Gina Chavez.
Chavez got her start in the Austin Independent School District where she discovered a love of singing. From the moment she discovered her dad's guitar tucked away in a closet she's been playing to audiences all over the world seeking to connect them with each other.
"I [was] kind of a sponge," said Chavez. "I like to pick up parts of other people's cultural expression through music and try to fuse that into my music a little bit."
Chavez ended the podcast performing her song, "Miles de Millas.'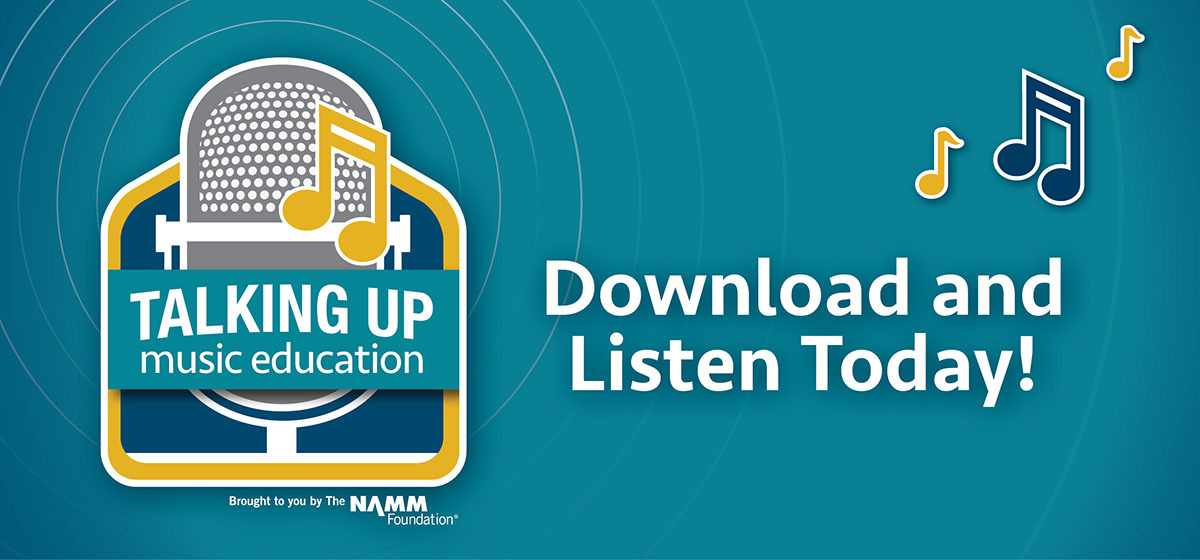 Listen to the Podcast
Sound Bites From the Podcast
"I've always loved to sing ever since I was a kid. [In the] sixth grade, I couldn't get into art class. I was not good at art but loved art. Anyway, my mom was like, 'Why don't you get into choir? You love singing.' So I get into choir and loved it. I actually had really great arts program." - Gina Chavez
"I didn't take private lessons or anything. I had really good public school teachers- they were married-Mr. and Mrs. Raymond. Mrs. Raymond was the middle school choir teacher, and Mr. Raymond was the high school choir teacher. There was a lot of synergy between doing things in middle school. We got to know the high school teacher and how they worked. [It fed] into the high school program was great." - Gina Chavez
Subscribe to Talking Up Music Education
Where to subscribe: iTunes | Google Play | Stitcher | Spotify
Talking Up Music Education is a podcast produced by The NAMM Foundation about music education. Host Mary Luehrsen chats with teachers, parents, students and community leaders who share stories about what they are doing to create music learning opportunities. Please download, share and subscribe to keep up with the stories that make a difference in music education advocacy.