Talking Up Music Education is a podcast from The NAMM Foundation that shares news and stories about music education. This week we are sharing a podcast episode broadcast live from NASMD, featuring Bernie Williams and guest host Joe Lamond, President and CEO of NAMM.
During the podcast, Williams shares how his resiliency and determination in both baseball and music led to overall excellence in both fields.
"My dad took me and my brother every day to the [baseball] field. He made us run, he made us catch the ball, throw the ball, hit the ball," said Williams. "He was teaching me some really, really important life lessons. Consistency and putting 100% in, all the time."
Listen to the Podcast
Sound Bites From the Podcast
"[My mom said], 'You guys are going to be educated, and you're going to be well rounded, and the way that we can do this is by exposing you guys to art, music and sports.'" – Bernie Williams
"Whether it's good or bad, you're always going to have a learning experience from a coach. It's just a matter of taking what you can that you think is going to work for you, and then just discard everything else." – Bernie Williams
"You are supposed to go through adversity. That's the only way you grow up. Everybody can do well when things are going well. It's a given. But you see the true character of a person, what he or she does, when things are [going] bad." – Bernie Williams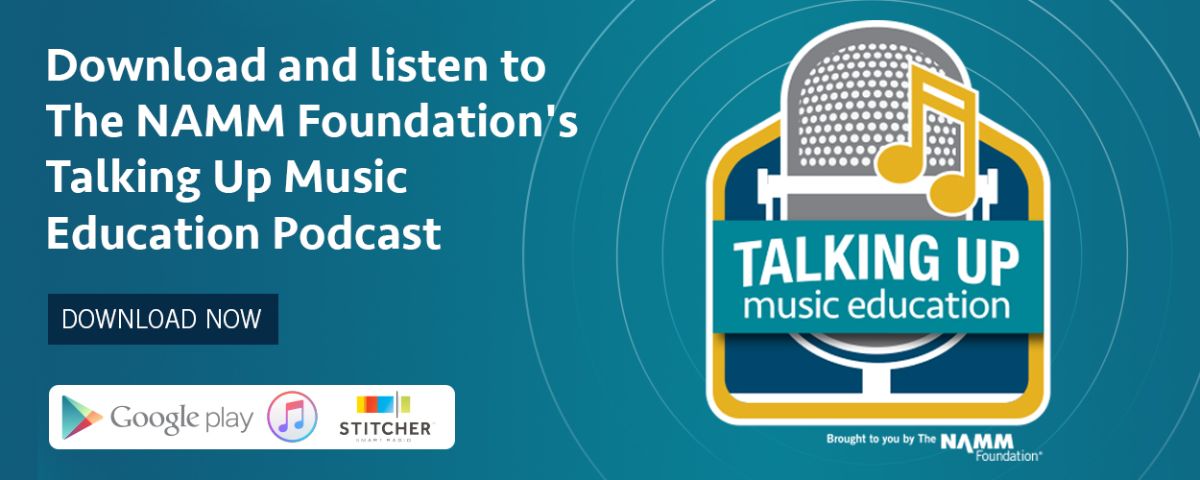 Subscribe to Talking Up Music Education
Where to subscribe: iTunes | Google Play | Stitcher | Spotify
Talking Up Music Education is a podcast produced by The NAMM Foundation about music education. Host Mary Luehrsen chats with teachers, parents, students and community leaders who share stories about what they are doing to create music learning opportunities. Please download, share and subscribe to keep up with the stories that make a difference in music education advocacy.