Talking Up Music Education is a podcast from The NAMM Foundation that shares news and stories about music education. Download and listen to episode 82 featuring Mike Reisman, President of MKTG.
In this episode, Reisman reflects on the life and loves of his late wife Liz Reisman: playing the flute, a vision for music education opportunities, and activism for elephants in Thailand.
"There's a real opportunity to have the retailers within the industry do more fundraising," said Reisman. "To fulfill the vision of not only Liz, but many people- to bring music back into the schools."
Reisman also shares the reasons for creating The NAMM Foundation's Liz Reisman Fund, in support of music education in schools.
Listen to the Podcast
Sound Bites From the Podcast
"[Liz Reisman] was a realist. It was important to her that her legacy was focused on music education. It's really a simple and sweet vision, trying to help people who may not have the benefit, the fortune, the wherewithal… to gain [access to] music education." - Mike Reisman
"[Music] brings you opportunities to travel and be with other like-minded people. All the virtues aside, it's just good fun." - Mike Reisman
"[Liz Reisman had a] great love for music. [She grew] up in the Bay Area in Berkeley, California, as a flautist and continued her love of music in college where she was part of the marching band. She was a very successful journalist for about 20 years, winning National Magazine Awards. Eventually she reverted to her childhood passion and her kind of early-adult passion with music." - Mike Reisman
"[Liz Reisman's] biggest passion later in life was around elephant conservation in Thailand. Liz made four trips over to Thailand… to work with the elephants. There is a great video on YouTube where Liz is actually playing the flute for one of the elephants that she was responsible for, and the elephant's enraptured with the wooden-flute music that she's playing (see the video below)." - Mike Reisman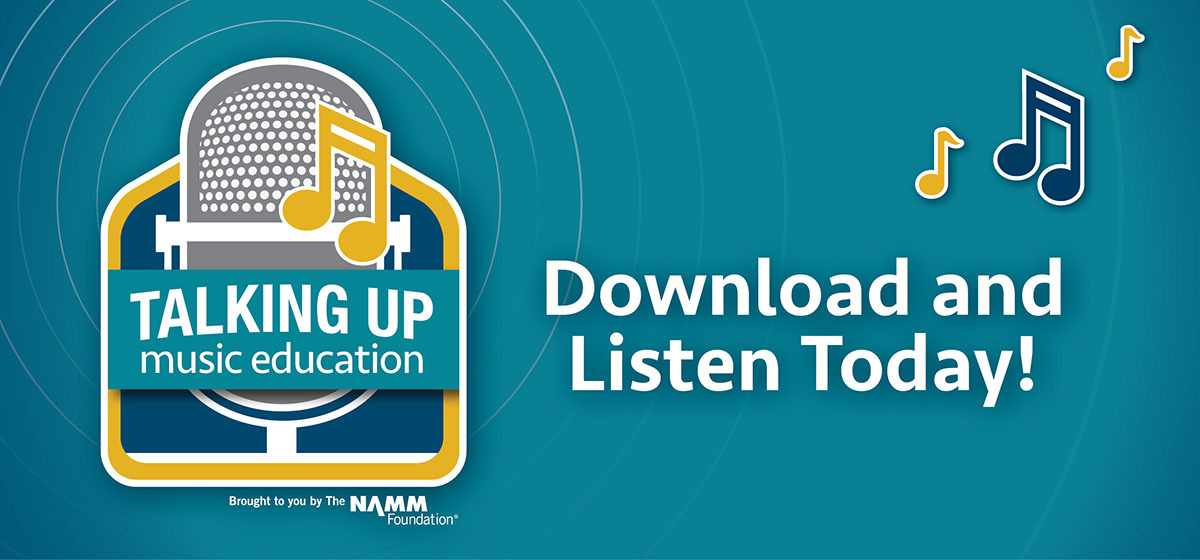 Subscribe to Talking Up Music Education
Where to subscribe: iTunes | Google Play | Stitcher | Spotify
Talking Up Music Education is a podcast produced by The NAMM Foundation about music education. Host Mary Luehrsen chats with teachers, parents, students and community leaders who share stories about what they are doing to create music learning opportunities. Please download, share and subscribe to keep up with the stories that make a difference in music education advocacy.