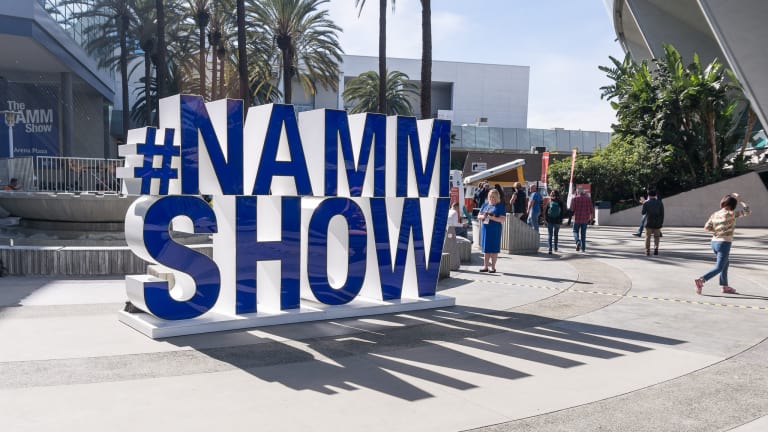 The NAMM President's Innovation Award honors college music students who demonstrate excellence in the field of music and who are interested in pursuing a career in the music industry.
2019-2020 recipients received a one-time cash award of $750 to go toward travel expenses to attend GenNext at The 2020 NAMM Show, the annual global music products trade show in Anaheim, CA. Get to know a select group of the recipients below!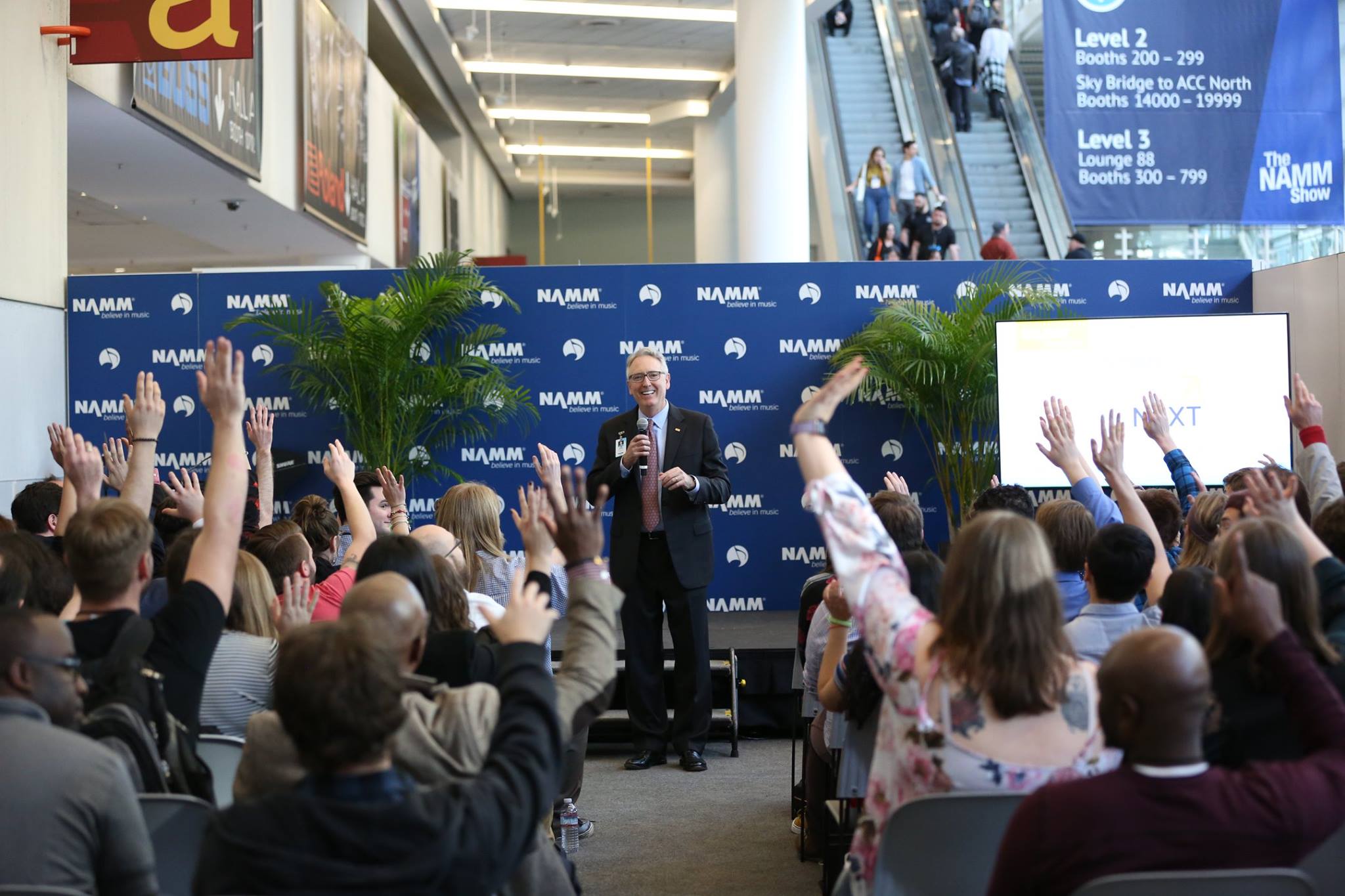 The Future of Music Business
Lior Tam
Berklee College of Music, Senior
"I have always loved music and always loved business. Music is one of the sources of joy in life, and I believe we should spread it as widely as we can. If -with the knowledge and tools I get from Berklee- I could foster and develop young artists which eventually will bring joy to the world, I have completed my mission."
Mary Bausman
Bradley University, Senior
"My dream is to work as a music supervisor in the film industry, utilizing my skills as both a composer and a businesswoman. Film scores and soundtracks have always fascinated me and after learning that a music supervisor is responsible for choosing and placing these tracks in a movie, it has been my career goal."
The Future of Music Education
Adara Hoyne
SUNY Potsdam, Junior
"Music education has shaped me into the young woman I am today. I want to incorporate my love for education with my love of business and entrepreneurship. Ideally I would like to work for a large company, such as Yamaha, who has fantastic educational outreach programs. My career goal is to continue the success of such educational outreach programs in a way that makes it easy for every student to be able to access music."
Alexander Alberti
Appalachian State University, Graduate
"Music education is my calling. My goal is to become a music education professor at the college level and inject the same excitement for creativity, innovation, and musicianship that my mentors have instilled in me. I want to inspire my students to challenge the status-quo, empower the learner, and take risks to brighten the lives of others."
Elias Assimakopoulos
SUNY Potsdam, Senior
"Music education is one of the sole reasons why I am here today. Growing up I was surrounded by great teachers and inspirations that motivated me to get involved with music. It was because of these teachers and mentors that did so much for me I decided to go to school to study music and do for future generations what they did for me."
The Future of Digital Media/Audio Production
Kyle Joseph Hughes
Montclair State University, Senior
"There was a definitive moment in my childhood where I specifically remember falling in love with music, and it was one of the most important and solidifying days of my life. [While at a beach] I remember watching a DJ effortlessly mix between tracks, holding the audience's energy in the palm of his hand. It was in this moment that I realized just how special music is, and how incredible it is to be able to connect with others through music- I have happily carried this feeling on throughout my years as both an audio student and young adult. I will never forget the way music made me feel that day, and would love nothing more than to help communicate that same feeling to others."
Jessica Laurel Mack
SUNY Jamestown Community College, Junior
"Once I have finished my education, I am planning to work my way up through the business of a record label or develop and maintain the business of my own live music venue. I know that with my attendance at the NAMM Awards I will create long-lasting connections with many companies and organizations and obtain lifelong knowledge."
The Future of Music Entertainment
Katlin Merby
Ferris State University, Senior
"My goal is to make a positive impact on the music industry by holding a position in Public Relations, working directly for artists, labels, or a music equipment manufacturing company. Journalism and writing blogs have taught me the importance of truly understanding the situation I am writing about and always to write with high ethical standards."
Alyssa Bala
Ferris State University, Senior
"Music education has shaped my life in a variety of ways in both personal and professional. It has helped me figure out what I am passionate about, what paths in the industry I want to work in, and what paths I enjoy learning about but not working in. My music career goals include being an artist manager, tour manager and/or working with event operations at venues. I interned with an artist management company and had an incredible time getting management experience and learning more."