On Jan. 14, 2020, NAMM members participated in a Day of Service, as part of The 2020 NAMM Show. Volunteers supported Anaheim Elementary School District's (AESD) effort to bolster music education at Horace Mann Elementary School.
The morning began with a choral performance by students, followed by a check presentation of $10,000 to the school district from The NAMM Foundation.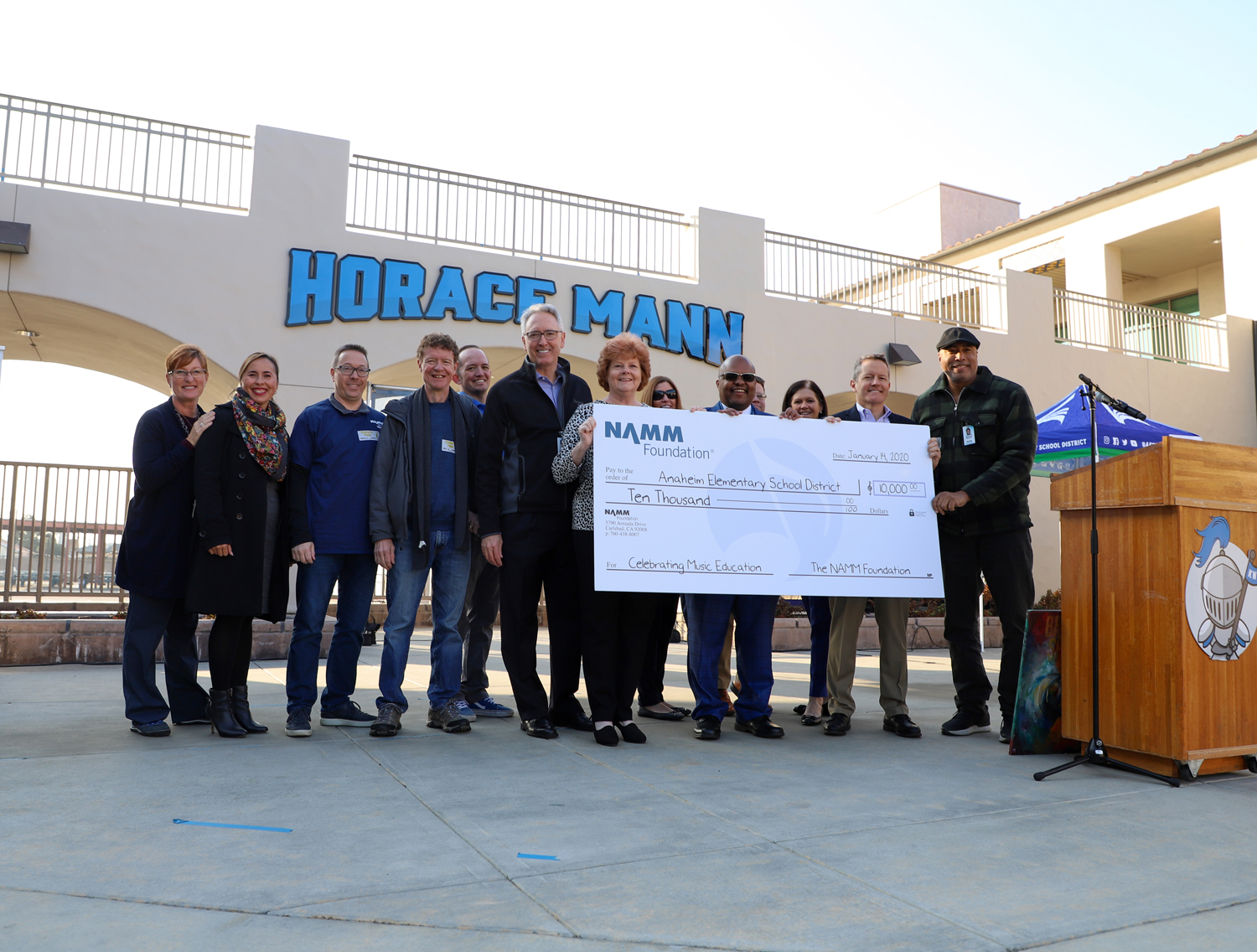 Christopher Downing, Superintendent of AESD, said NAMM's Day of Service was a celebration of music education for the district.
"We have music in 21 [of our 24] schools," shared Downing. "Our students learn how to play up to six instruments in our district which is unique in the United States."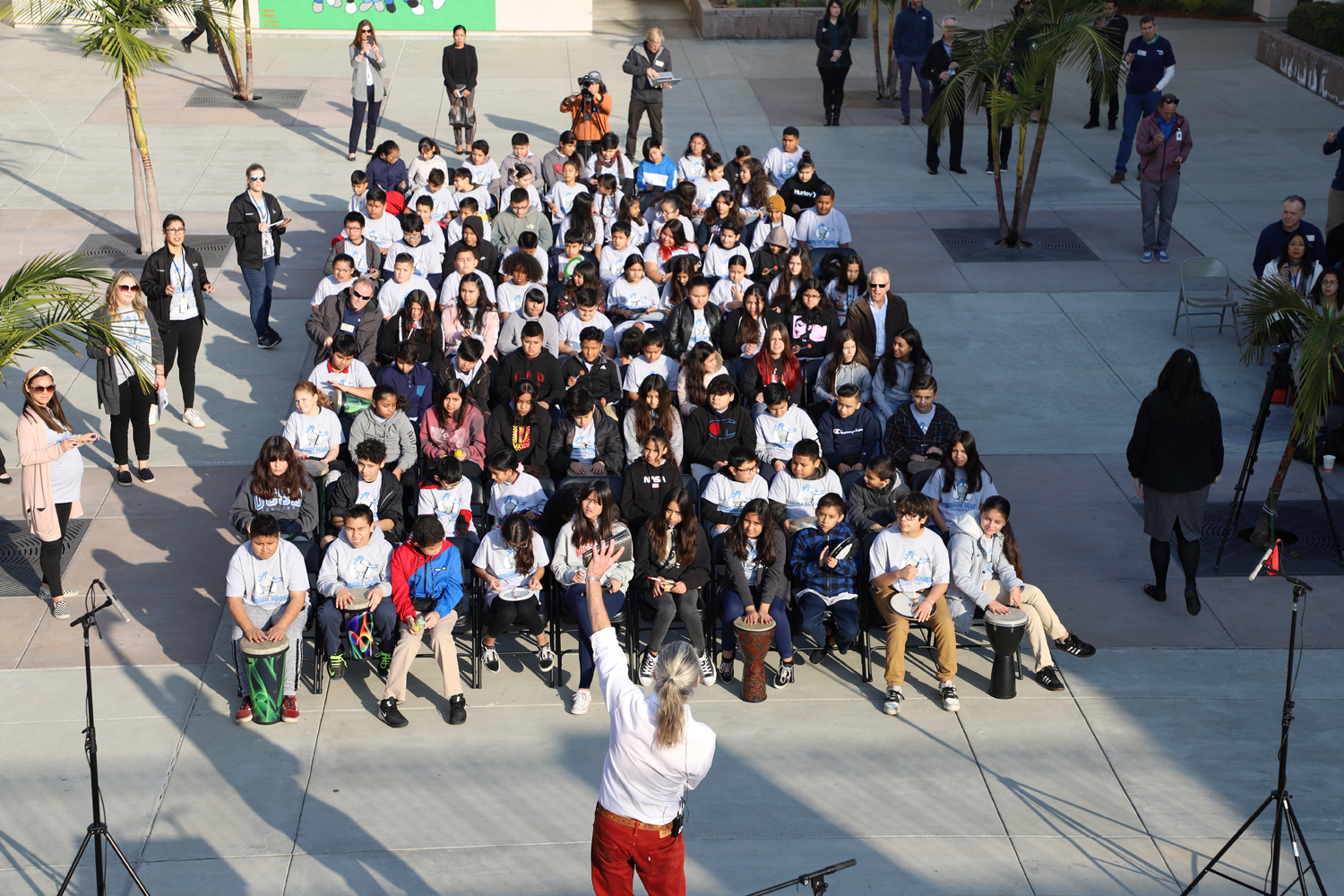 The morning continued with 125 sixth-grade students participating in drum, ukulele, melodica, guitar and choral and movement sessions taught by master facilitators: John Fitzgerald, Remo; Glen McCarthy, Guitar & Accessories Manufacturers Association; Ukulenny, Kala Brand Music; the Melodica Men, and John Jacobson, also known as "Double Dream Hands."
"To come here and see students picking up an instrument for the very first time is the most gratifying thing we can be involved in," said Joe Lamond, President and CEO of NAMM.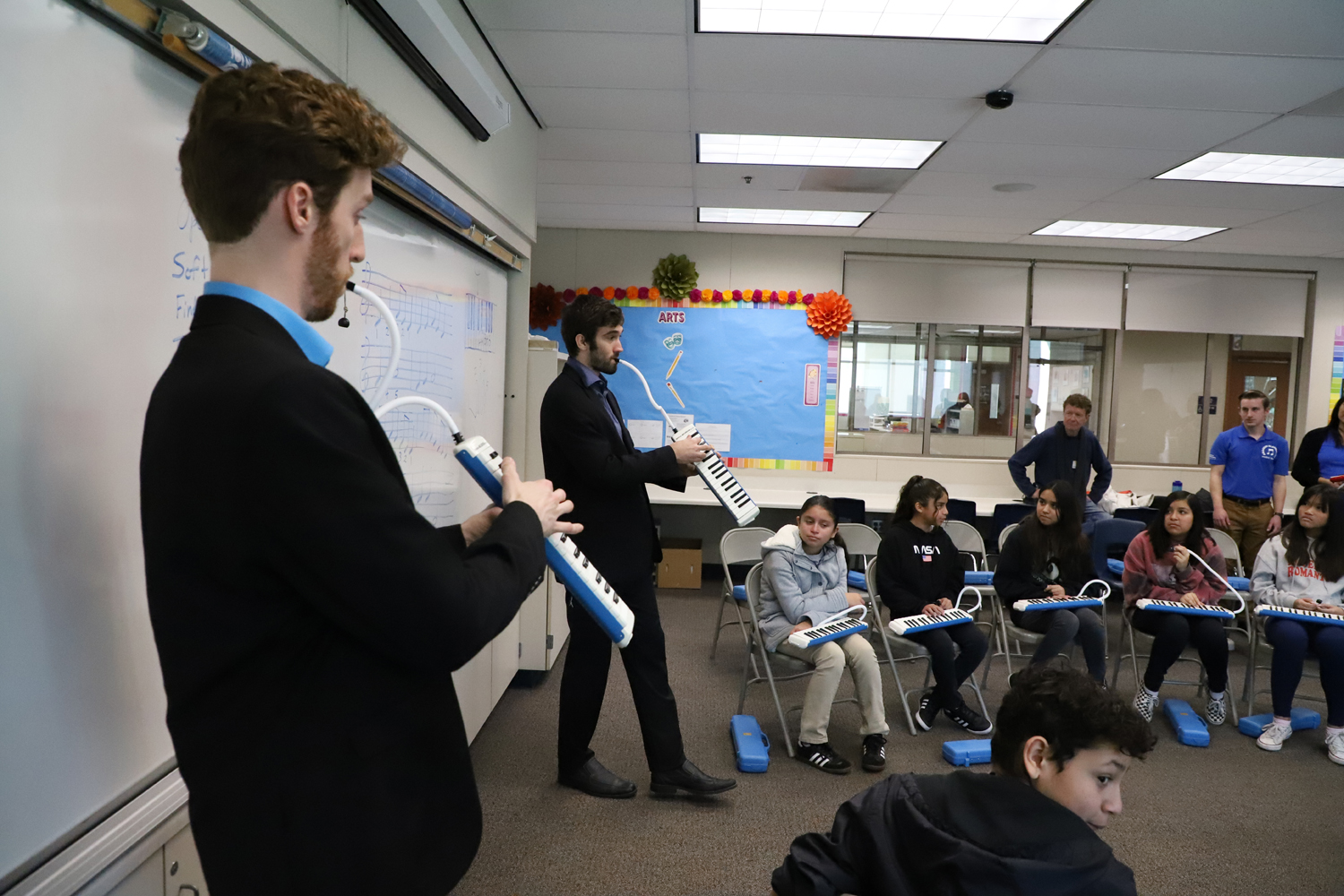 The melodica facilitators, Joe Buono and Tristan Clarke of Melodica Men, had an incredible experience teaching students.
"The melodica has so much potential as an educational instrument," said Tristan Clarke of Melodica Men, to College Magazine. "It's used in Japan and Korea as the recorder equivalent basically. It's a long-term goal, to get children excited about it."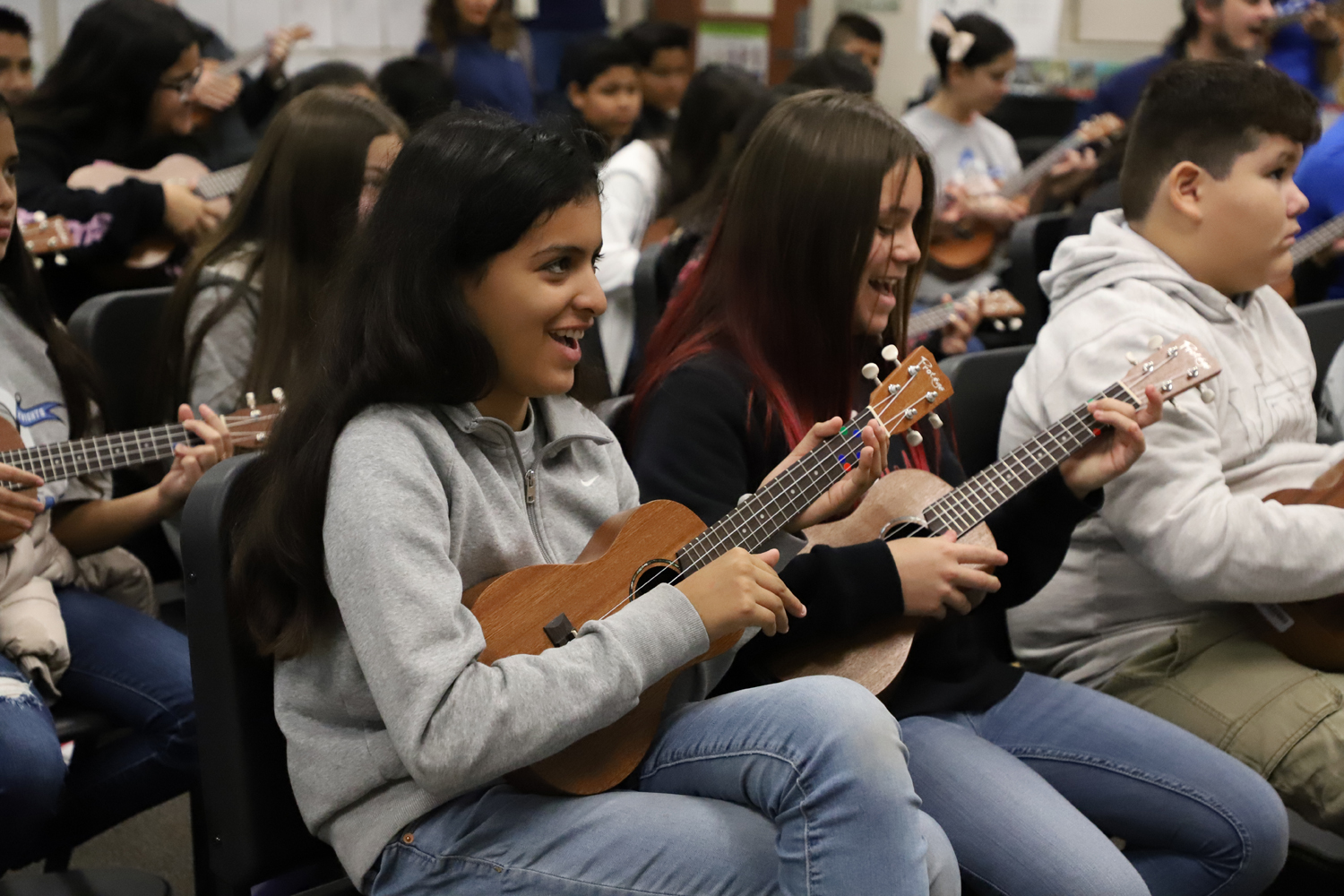 Ukulenny had an incredible experience teaching students the ukulele and hearing their feedback.
"Music makes me more confident and happy," shared one ukulele student.
Students and NAMM member volunteers left the event feeling empowered and inspired, and ready to keep music education strong in the new year.
Harry Sidhu, the mayor of Anaheim, California, summed up the day perfectly: "Education is a key to success. Music is a key to success."
Photography by Bryan Snyder, NAMM.