Talking Up Music Education is a podcast from The NAMM Foundation that shares news and stories about music education. The podcast puts a spotlight on teachers, students, parents, school and community leaders and those who are working to create more opportunities for music learning.
Five episodes were recorded at The 2020 NAMM show. Three episodes were broadcast live on Facebook; interviews included musician Scott Page; music producer, violinist and live show designer Laura Escudé; and the Grand Prize winner of A Cappella at NAMM, the ScatterTones. For the first time ever, two podcasts were recorded live in the Gator Cases podcast booth on The NAMM Show floor; interviews included music educators John Mlynczak and Victor Wooten.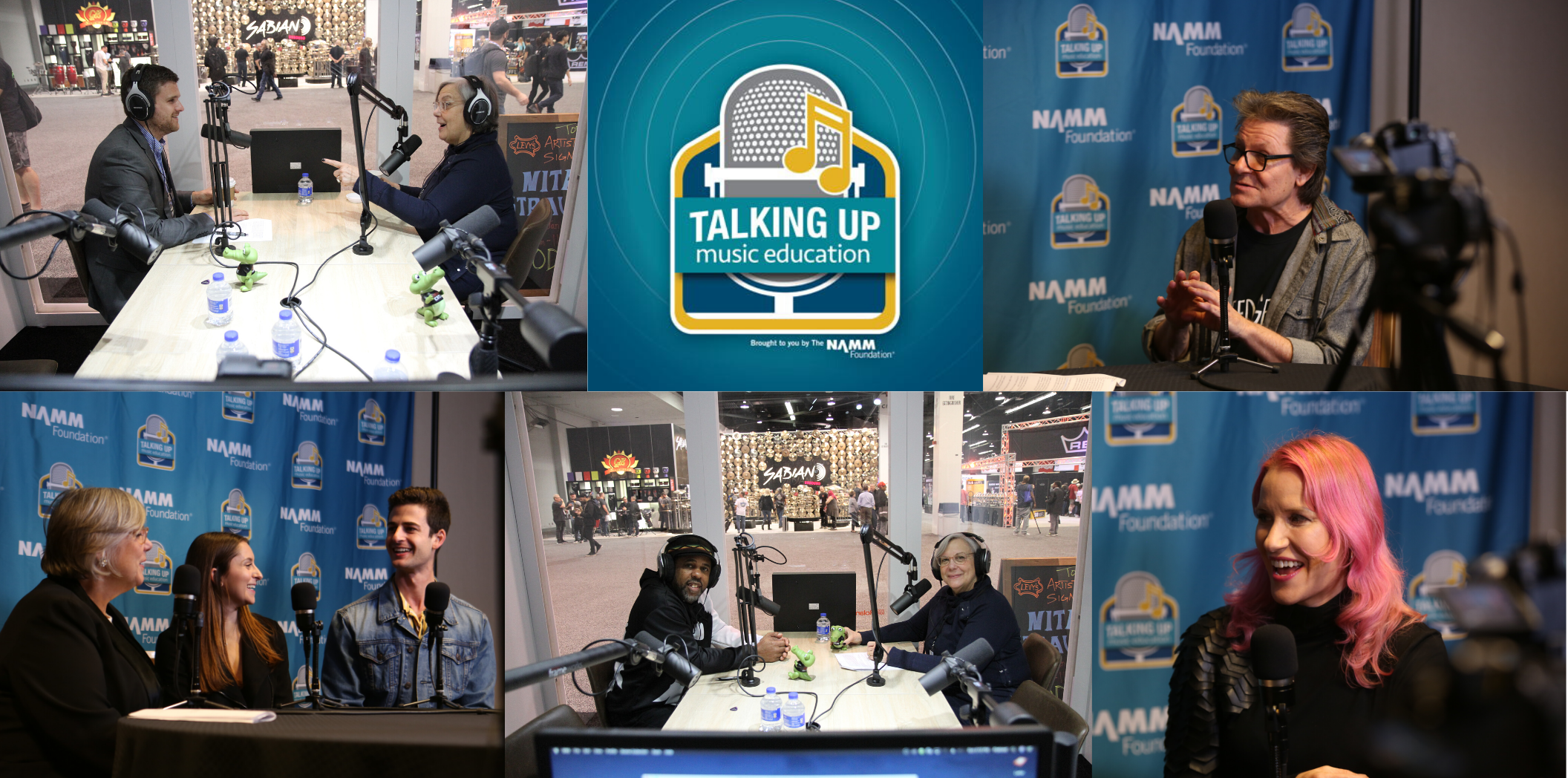 Download and Listen to Episodes
Scott Page
Victor Wooten
Laura Escudé
John Mlynczak
ScatterTones
Watch Episodes on YouTube and Facebook
Laura Escude: YouTube | Facebook
Scott Page: YouTube | Facebook
ScatterTones: YouTube | Facebook
Talking Up Music Education is a podcast produced by The NAMM Foundation about music education. Host Mary Luehrsen chats with teachers, parents, students and community leaders who share stories about what they are doing to create music learning opportunities. Please download, share and subscribe to keep up with the stories that make a difference in music education advocacy.