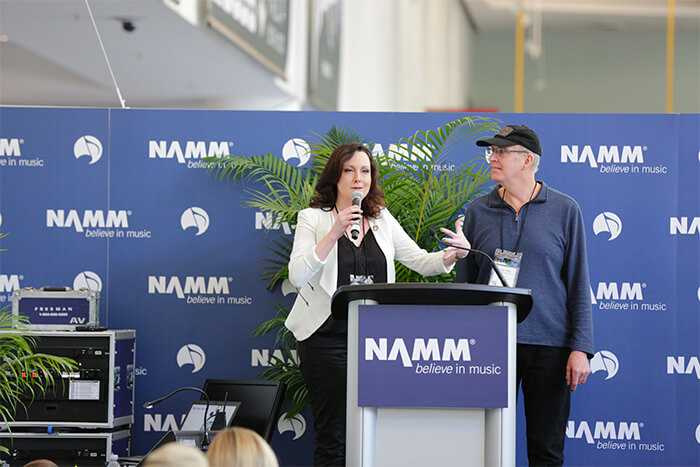 Each January, music educators from across the U.S. gather in Southern California for Music Education Days at The NAMM Show. The program offers pre-K through 12 music teachers and administrators informative sessions, inspiring performances, and the opportunity to preview the latest instruments, products and tools relevant to today's music classrooms.
MED programming included: The Grand Rally for Music Education featuring Bobby McFerrin; Music Educator Showcases, and Roomful of Pianos.
"Music Educator Showcases are designed to showcase the latest and greatest music education products to NAMM Show exhibitors- an extremely valuable group of 'purchase influencers,'" said Eric Ebel, senior project manager of The NAMM Foundation.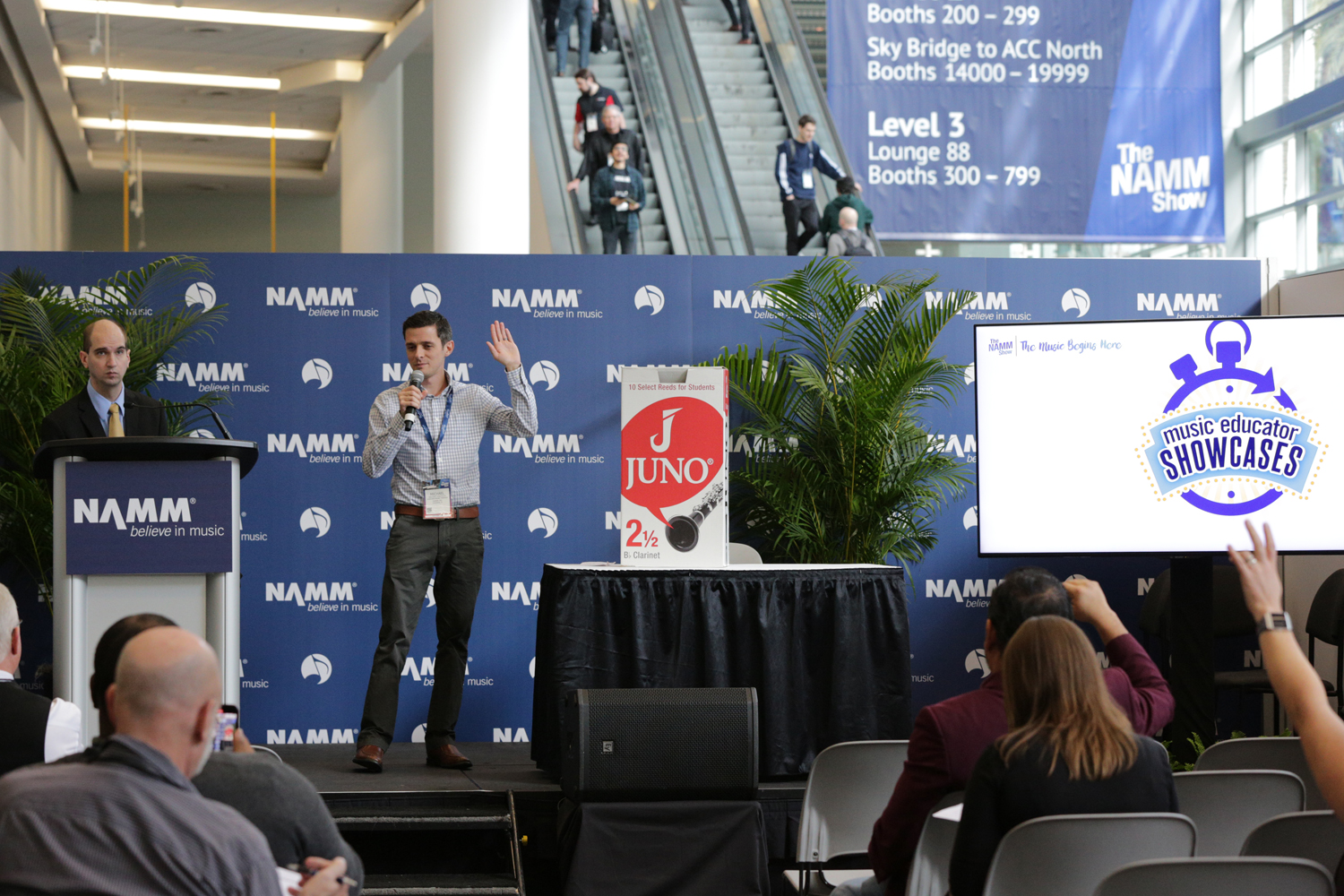 The showcases took place on Saturday, Jan. 18 and were moderated by NAMM member Mark Despotakis from Progressive Music.
"Products are endless at the show and the showcases provide a place to learn about relevant education products and services in a quick, easily digestible format," said Despotakis. "It's a NAMM Show must see for any educator or those working in the music education space!"
Listen to audio from the Music Educator Showcases.