Steve Venz: Creating Change Through Music Education
Hosted by Mary Luehrsen, executive director of The NAMM Foundation.
This podcast is a 30-minute listen.
Subscribe to Talking Up Music Education
Where to subscribe: iTunes | Google Play | Stitcher | Spotify
About This Episode
Talking Up Music Education is a podcast from The NAMM Foundation that shares news and stories about music education. This week we're looking back to episode 85 featuring Steve Venz, chief program officer of Little Kids Rock -a NAMM Foundation grantee.
In this episode Venz sheds insight as a devoted music education advocate, and shares resources that are available to teachers and administrators to serve as champions for music education in their communities.
"Build the infrastructure and get parents involved," said Venz. "If you get the school community finding value, during hard times they're not going to cut anything."
Sound Bites
"Think about the long game. Get a plan in place so when opportunity arises, you can immediately go and do that thing and ask for that funding source." – Steve Venz
"[Little Kids rock] provides curriculum and instructional materials on their online website. It's called the Jam Zone, and teachers can get materials for free." – Steve Venz
"People have to be moving and looking in a certain direction for what they want for kids. Local advocacy really buil[ds] that.' – Mary Luehrsen
Tell us what you think about this episode! Email us at info@nammfoundation.com and follow/tweet at Mary Luehrsen on Twitter: @MaryLNAMM.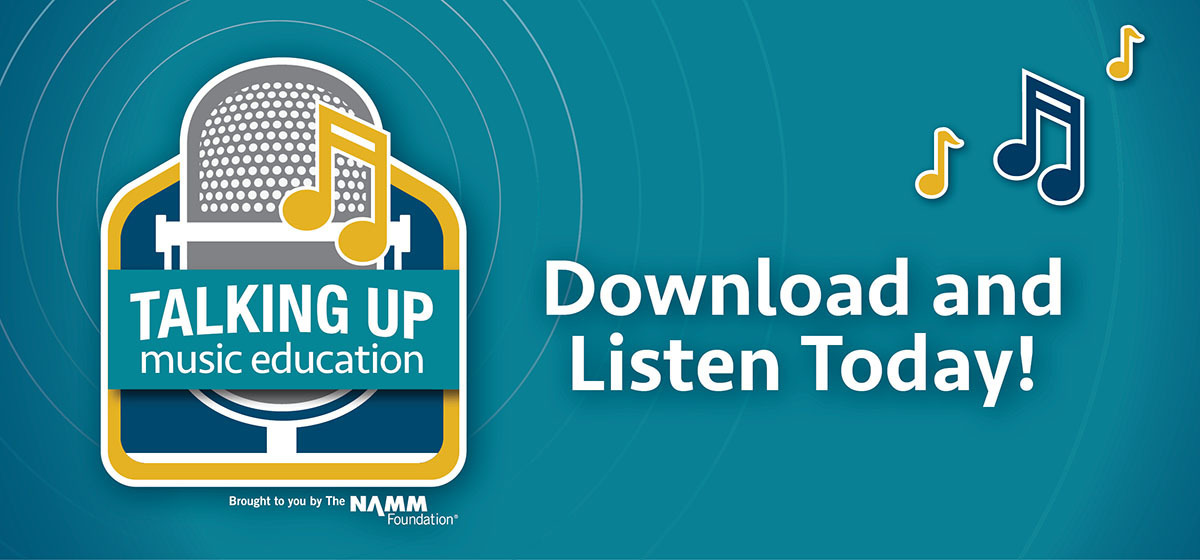 About
Talking Up Music Education is a podcast produced by The NAMM Foundation about music education. Host Mary Luehrsen chats with teachers, parents, students and community leaders who share stories about what they are doing to create music learning opportunities. Please download, share and subscribe to keep up with the stories that make a difference in music education advocacy.
Follow Little Kids Rock
Twitter | Instagram | Facebook
Related Podcasts
Everyone with a Heartbeat Has Rhythm
Opportunity, Rigor, Results: Sphinx Music
Related Stories
Anaheim Elementary School District Pursues Music for All, With Help
Grantee Spotlight: Little Kids Rock