NAMM Foundation Holiday Celebration: An Hour of Music & Merriment
The NAMM Foundation celebrated the holidays with music, merriment, and good old-fashioned storytelling. Attendees were invited to sit back, pour a glass of eggnog, and enjoy a variety of musical performances that all shared the same message of unity and celebration through music.
Lineup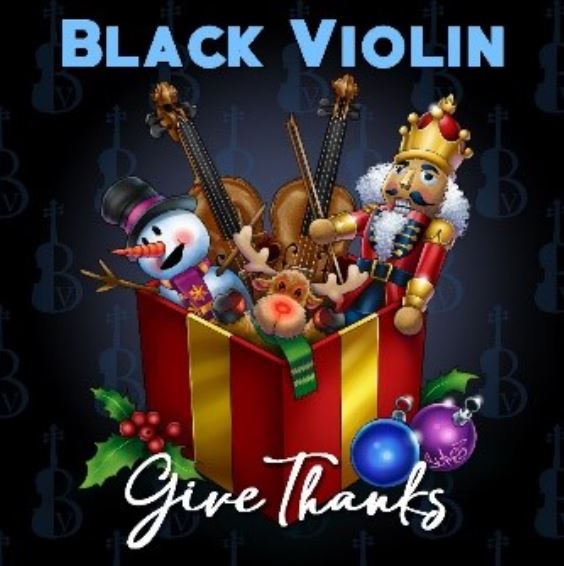 Black Violin—Co-hosts and Performance
Black Violin is composed of classically trained violist and violinist Wil Baptiste and Kev Marcus who combine their classical training and hip-hop influences to create a distinctive multi-genre sound that is often described as "classical boom". The band released their major label debut Stereotypes (featuring Black Thought of The Roots and MC Pharoahe Monch) on Universal Music which debuted at #1 on the Billboard Classical Crossover Chart and #4 on the Billboard R&B Chart. NPR took note and declared "their music will keep classical music alive for the next generation."
Black Violin's first holiday album, Give Thanks, out November 20th, employs playful storytelling, whimsical strings, and hard-hitting rhythms to highlight the unifying pillars of the holiday season: Giving back to others and being wholeheartedly thankful.  Order or  save  the album now and listen to the title track.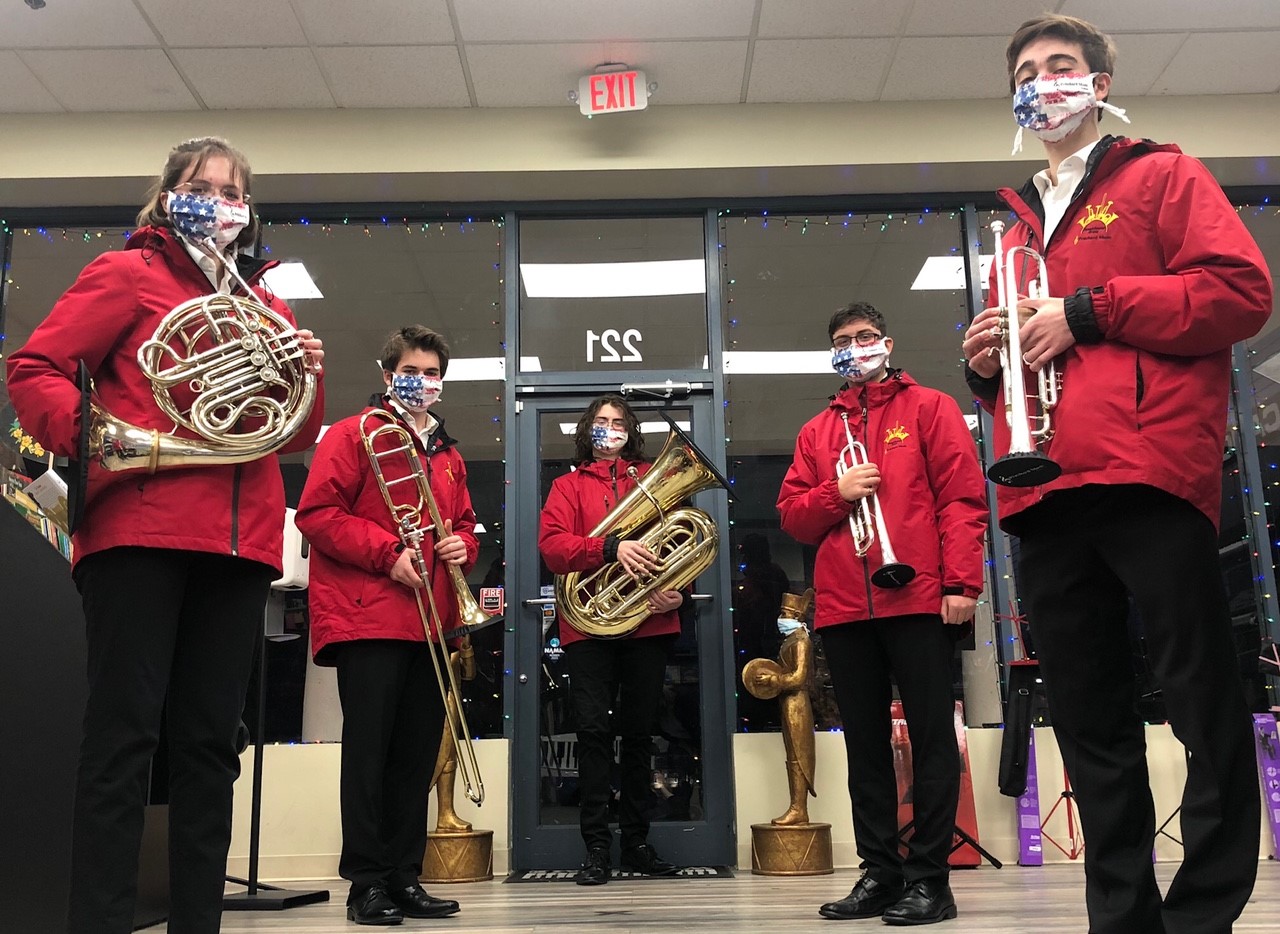 Pritchard Music Academy's Powerhouse Brass—Performance presented by Pritchard's Music Academy
Powerhouse Brass Quintet is the premier ensemble at Pritchard Music. This ensemble is invitation only and is made up of five of the top players in Montgomery County. The group typically performs over 50 performances a year. Highlights include being a featured student performance group for the Great American Brass Band Festival (www.GABBF.org) in Danville, KY, performing at the Maryland State House, Ellipse Park in DC at the National Christmas Tree, Walter Reed Army Medical Center, Oktoberfest, Zoo Lights at the National Zoo, Children's Inn at NIH, WWII Memorial, Iwo Jima Memorial, the Pentagon and has proudly played many times for our veterans at the DC Honor Flights at Regan National airport. They are also the house band at Omega Recording Studios playing for their sound engineering classes. Powerhouse Brass won first place in the YMIC Metropolitan Chamber Ensemble competition in November 2016, first place in the YMIC International Chamber Ensemble competition in April 2017 and has earned superior ratings at the MD state solo/ensemble competition 6 years in a row. The members also participate in a mentoring program at Pritchard Music to work with beginning students in instrumental music and regularly performs at local elementary schools in the MCPS district. Our goal is to get as many kids playing music as possible. Powerhouse has recorded 3 CD's: "Powerhouse, LIVE at the Arts Barn" in 2013, "Simple Gifts" in 2015 and the 2017 release "Red, White and the Blues."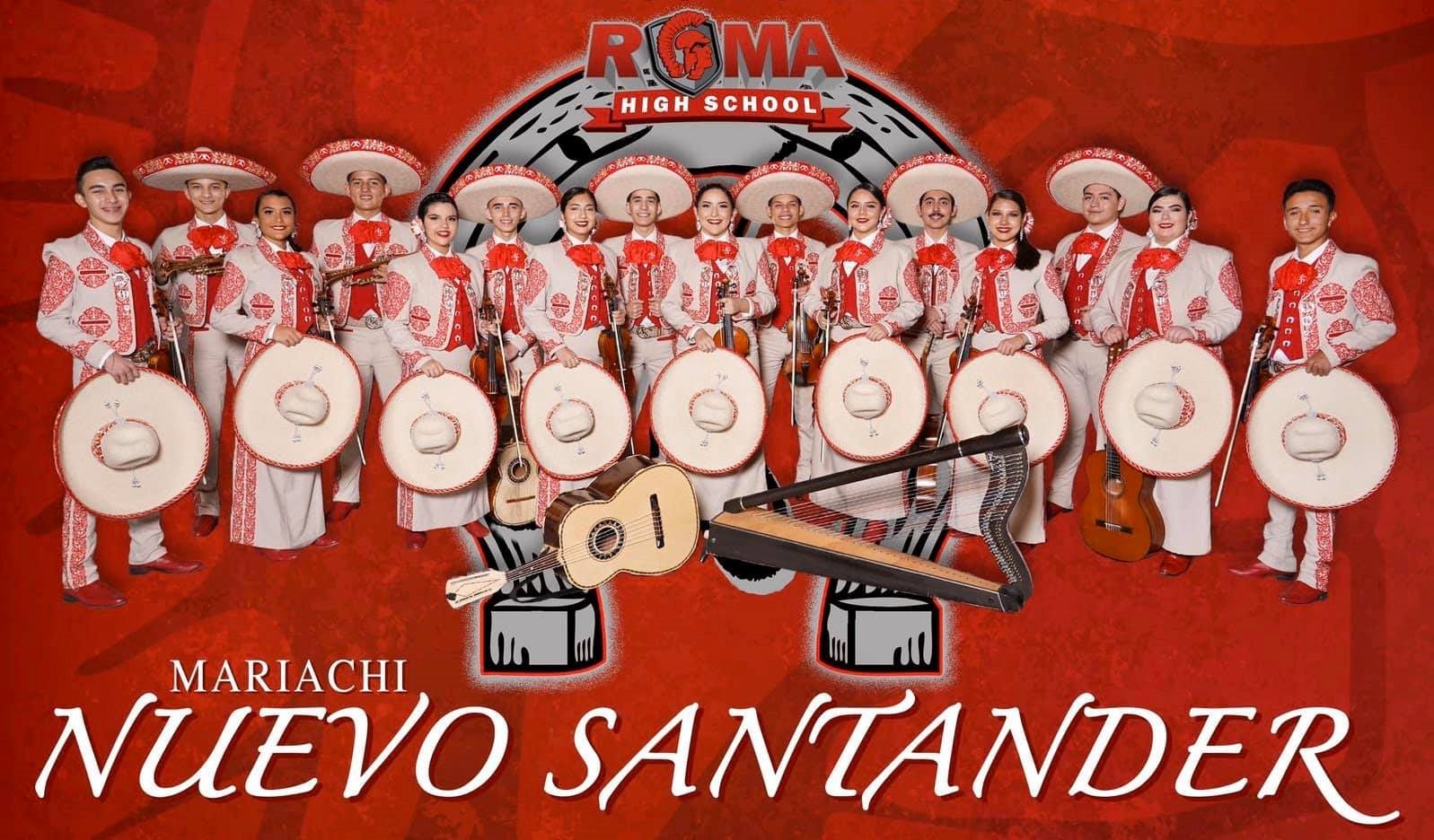 A Merry-achi Christmas - performance presented by Mariachi Nuevo Santander
Eloy Garza, Director
With 26 years of musical excellence to their name, Mariachi Nuevo Santander was established in 1994 under the direction of Yamil Yuñes. In 2013, former Roma High School alum Eloy Garza was approached to take the helms of the Roma ISD Mariachi Program and quickly re-established the high caliber standards for which Roma is known for. Under Garza, the program has become one of the most elite and recognized mariachi programs in the nation and has won multiple national titles including six national titles at the annual Mariachi Vargas Extravaganza.
Mariachi Nuevo Santander has performed throughout the U.S. in Albuquerque, Washington D.C., Los Angeles, Ashland, Atlanta and most recently in Ann Arbor. They have also opened for and shared the stage with elite mariachi groups such as Mariachi Los Camperos de Nati Cano, Mariachi Sol de México de José Hernández, Mariachi América de Jesús Rodríguez de Hijar and the world's best mariachi Mariachi Vargas de Tecalitlán. Previously they have released two albums: 20th Anniversary, Heart, Pride & Passion in 2014 and 25th Aniversario, Corazón, Orgullo y Tradición recorded in 2018 and now also count 2019's Sangre Mariachera amongst their achievements. Through the support of their school district, community and fans, after 26 years Mariachi Nuevo Santander continues to spread their passion for mariachi music through their motto "one program, one family, one tradition."