MAC: First Performance for Orchestra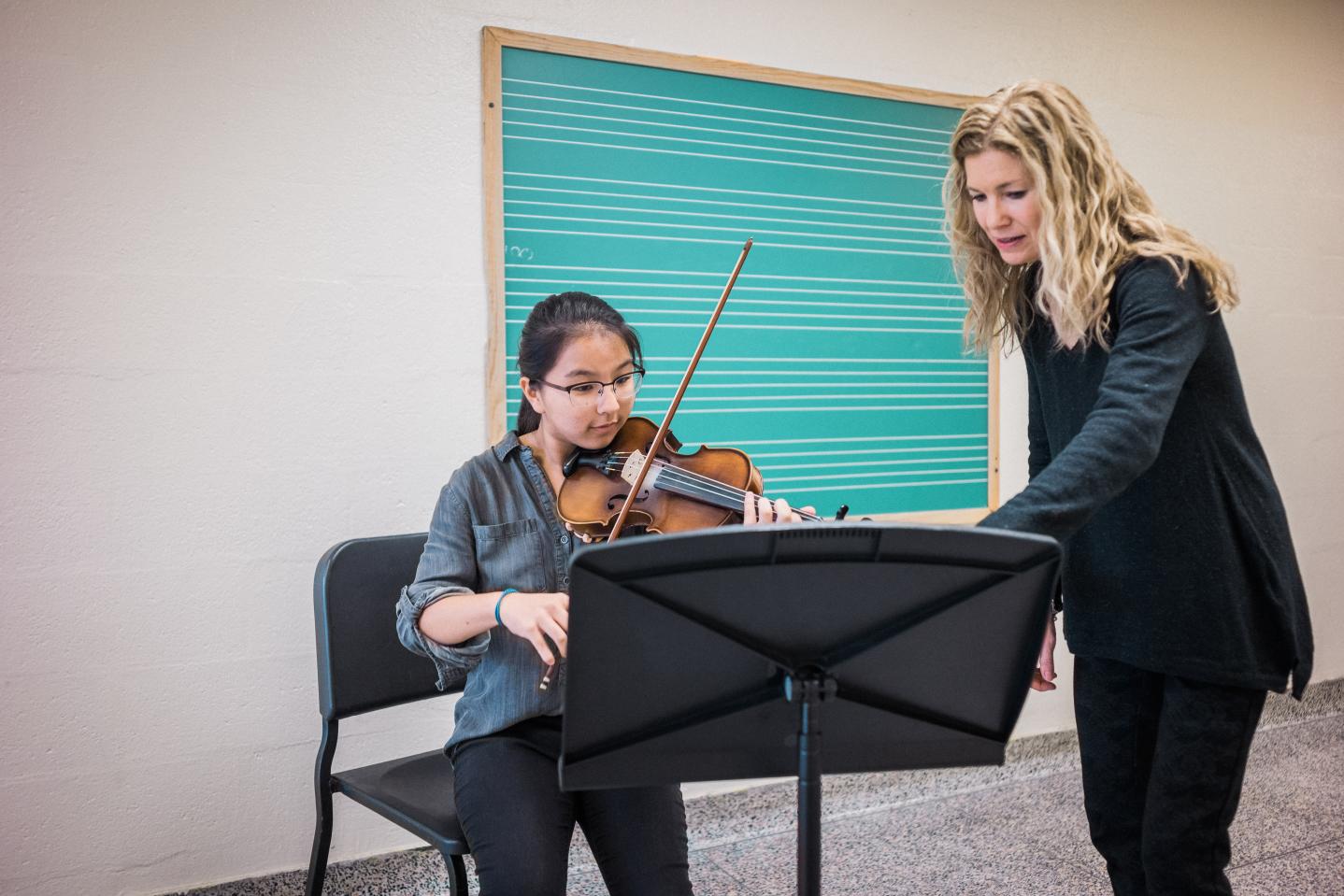 First Performance for Orchestra
First Performance for Orchestra is the perfect companion for directors looking for music to use for the First Performance National Day of Celebration (FPNDoC) beyond what is offered in the method book. Celebrated annually on the third Thursday of November, this event celebrates, honors and recognizes the achievements of beginning instrumental music students. The First Performance concert can take place on any date, but the Novemer date will be the official day of acknowledging the "graduation" from beginner status to that of "full-fledged musician.
This publication serves as a turn-key collection of materials that has been provided to support a short, demonstration concert designed to show parents what the students have learned within the first six to eight weeks of school in a fun and entertaining setting. Included are a script, score and parts as well as samples of letters and certificates.
All the students need to know is just five notes! Directors have told us that this is the most exciting performace each year-both for them and their families. The audience is always large and the sound of applause is infectious. The parents are thrilled to see their students perform and the students discover the joy of making music with others early on in the study of their instrument.
To get started, download your complimentary First Performance National Day of Celebration materials.
To order the First Performance for Orchestra, please visit Hal Leonard. Dealers may order from Hal Leonard by calling 800.524.4425 or by emailing sales@halleonard.com.
Single Unit Price $45