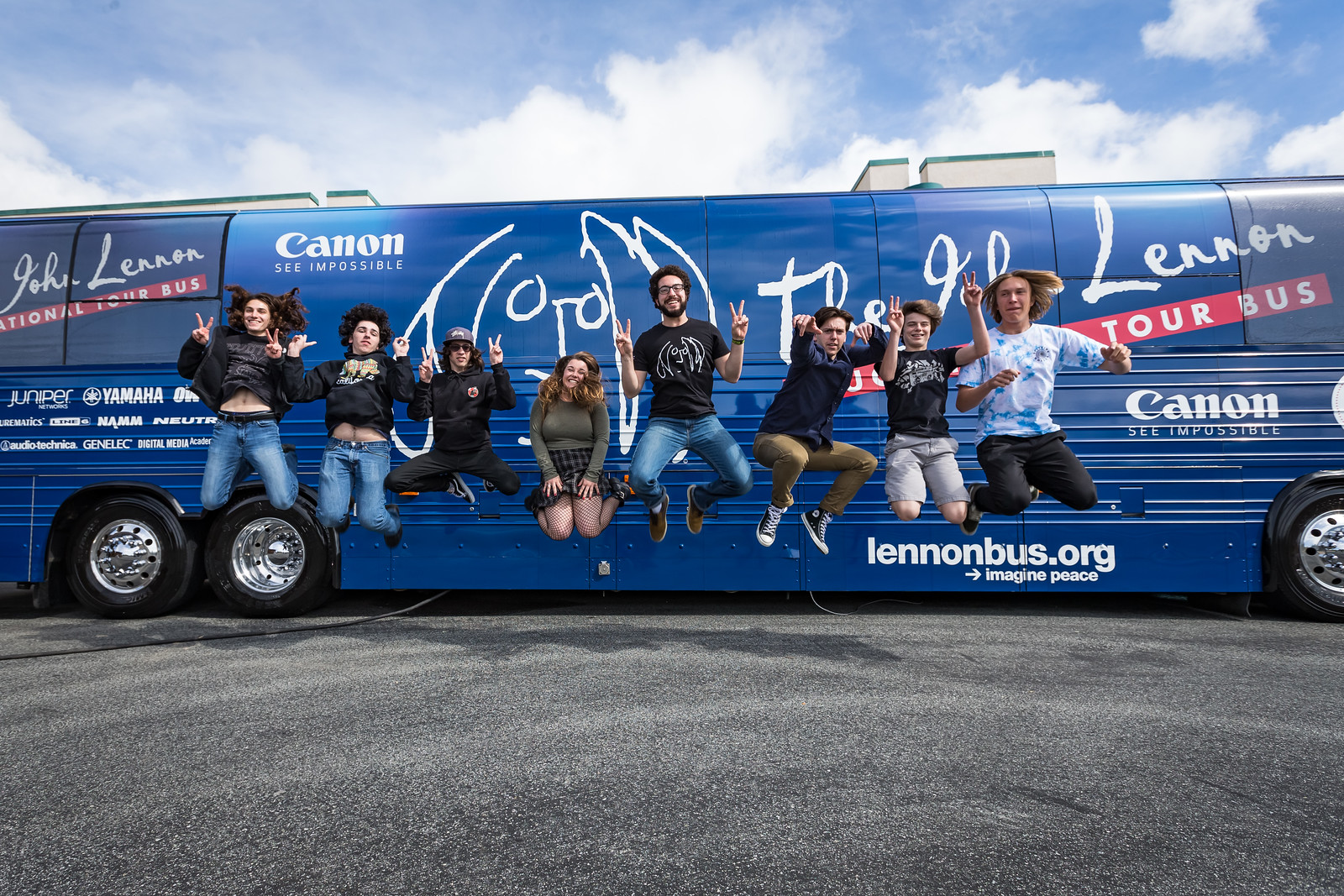 On Feb. 22, The NAMM Foundation and the John Lennon Educational Tour Bus headed to Scotts Valley, a small city in Santa Cruz County, Ca, to celebrate the benefits of music education with Scotts Valley Unified School District.
The district received three Best Communities for Music Education designations, and is one of three winners of The NAMM Foundation's video award recognition program that answered the question, "What Makes Music Education Great in My School or District?" See Scotts Valley's winning video here.
On Wed. February 22, 7 students wrote and recorded an original song, "Take Me Down to the River," in the Lennon Bus. The band, Crispy Bits, spent the afternoon with Lennon Bus sound engineers filming a music video out and about in the surrounding forest. Carley O'Hara, the vocalist for the band, was interviewed by the local newspaper, the Santa Cruz Sentinel.
"It was unreal," said O'Hara. "I felt very rock 'n' roll."
Students in the Scotts Valley area are known for their creativity in music production classes, a regional program taught by Beth Hollenbeck. The classes are very much a pulse of the community.
The SupportMusic Community forum, held on Thursday, February 23, at Scotts Valley High (SVHS), was a continuous celebration of music programs, with performances by the middle school choir and band. Mary Luehrsen, executive director of The NAMM Foundation, moderated the forum discussion.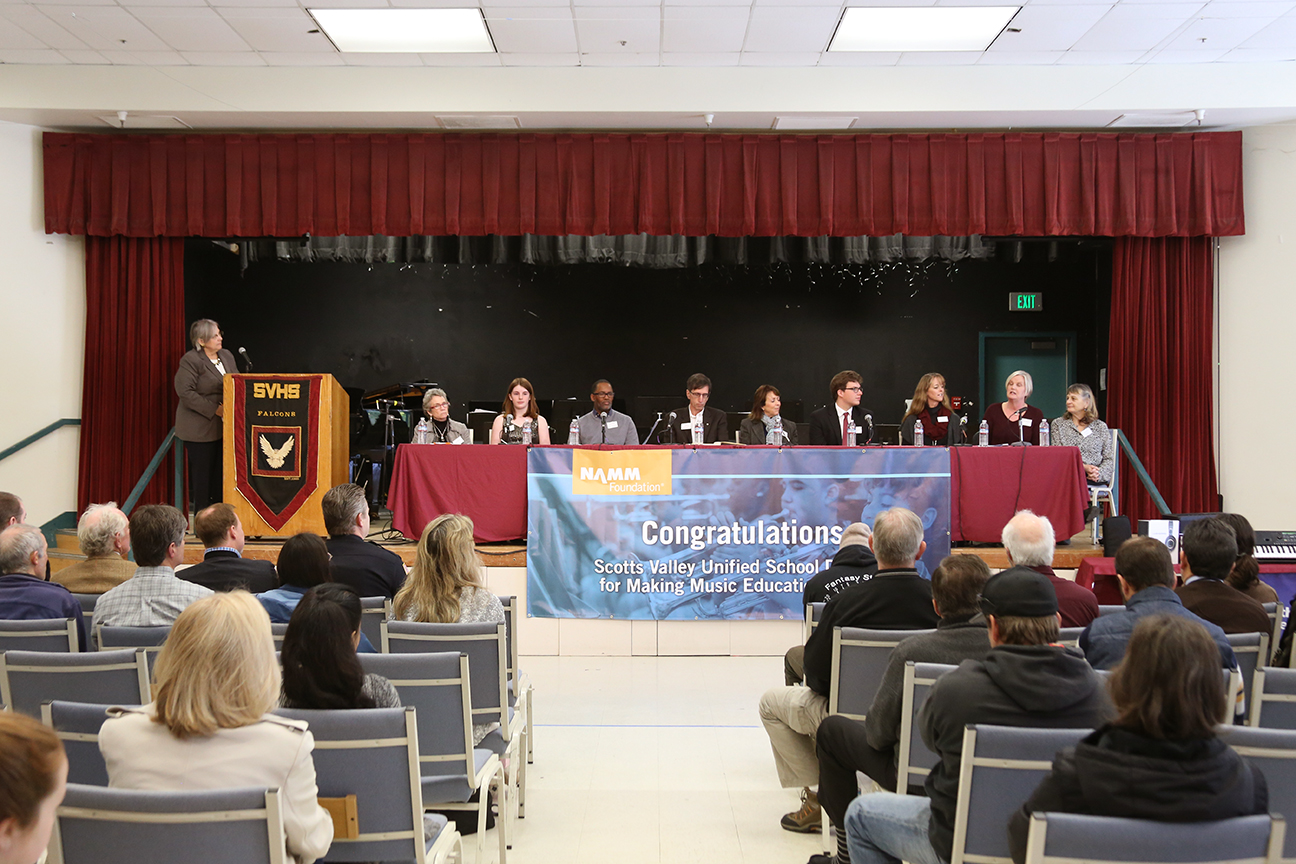 Panelists included Hollenbeck, as well as: Valerie Bariteau, SVHS Principal; Mary Lonhart, SVMS Principal; Tim Johnson, from Kiwanis of the Valleys, Colleen Clark, K-3 Elementary School Music Teacher; Robin Hadveck and Ross Perry, SVHS music students; Mark Hodges, Director of the Regional Occupational Program, and Donna Lind, former Scotts Valley Mayor.
"You want better scientists?" Johnson asked attendees, "Teach them music!"
Luehrsen then presented the district with generous donations from NAMM members, including Audio-Technica headphones, a Yamaha electric guitar and keyboard, and more.
The two-day event wrapped up with student and community tours on the Lennon Bus throughout the day. The forum was not live streamed on LennonBus.org, but was recorded and will be posted to YouTube after the event.
Photography by The Lennon Bus and Bryan Snyder of NAMM.