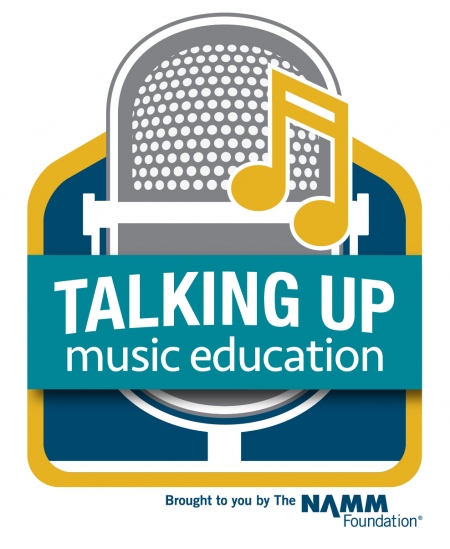 Talking Up Music Education Podcast
"Every child must have the opportunity to learn music and the arts. It's a right for all children." – Ben Folds, Singer-Songwriter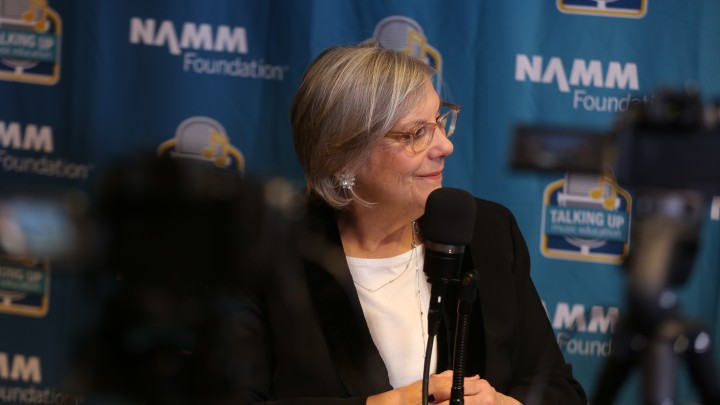 About
Talking Up Music Education is a podcast from The NAMM Foundation about music education. Host and Executive Director of The NAMM Foundation Mary Luehrsen chats with artist advocates, teachers, parents, students and business and community leaders who share stories about what they are doing to create music learning opportunities.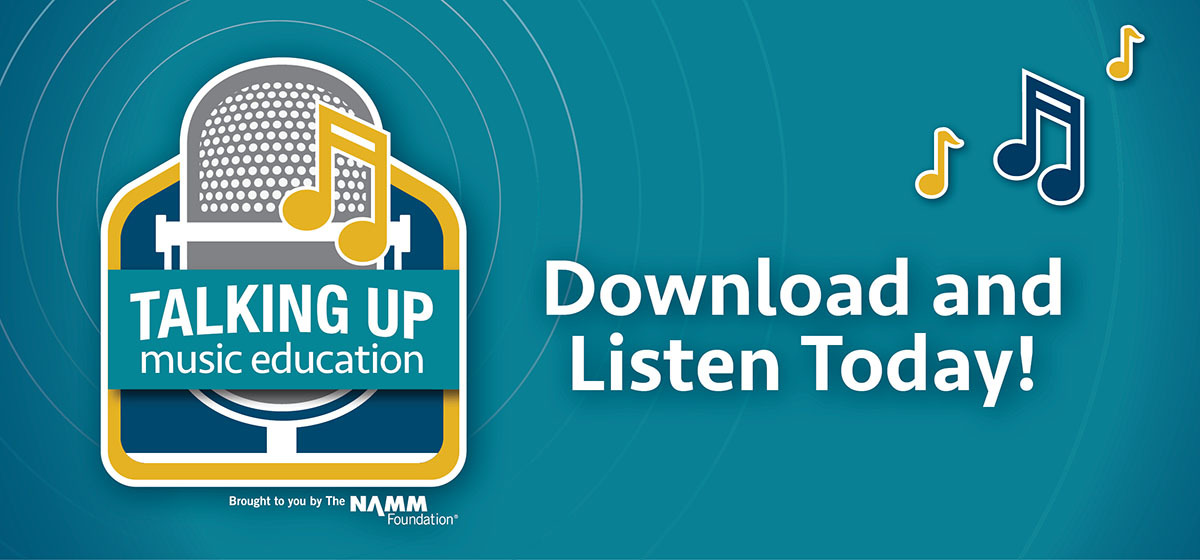 Subscribe to Talking Up Music Education
Where to subscribe: iTunes | Stitcher | Spotify
Where to watch: YouTube
Podcast Highlights
Rhythm and Storytelling with Percussionist Rich Redmond
Mandy Harvey: The Courage to Have an Infinite Number of Dreams
Hunger to Do Something Amazing: From N.W.A. to Open Labs—Arabian Prince Gets Futuristic
OK Go Drummer Dan Konopka Talks Innovation in Music Performance and Video
Vanessa Carlton Settles in to Freedom as a Singer-songwriter
Country Music Star Hunter Hayes on Growing Up With Music
Sugarland's Kristian Bush on Family, Baked Beans, and Becoming a Singing Video Game Monster
Recommended Podcasts by Topic
The Landscape of Music Education
The Role of Arts Education
Country Artists Sound off on Music in Schools
Watch on YouTube
Watch Talking Up Music Education podcast episodes on YouTube.
Questions about the Talking Up Music Education podcast? Contact Jessica Cortez.