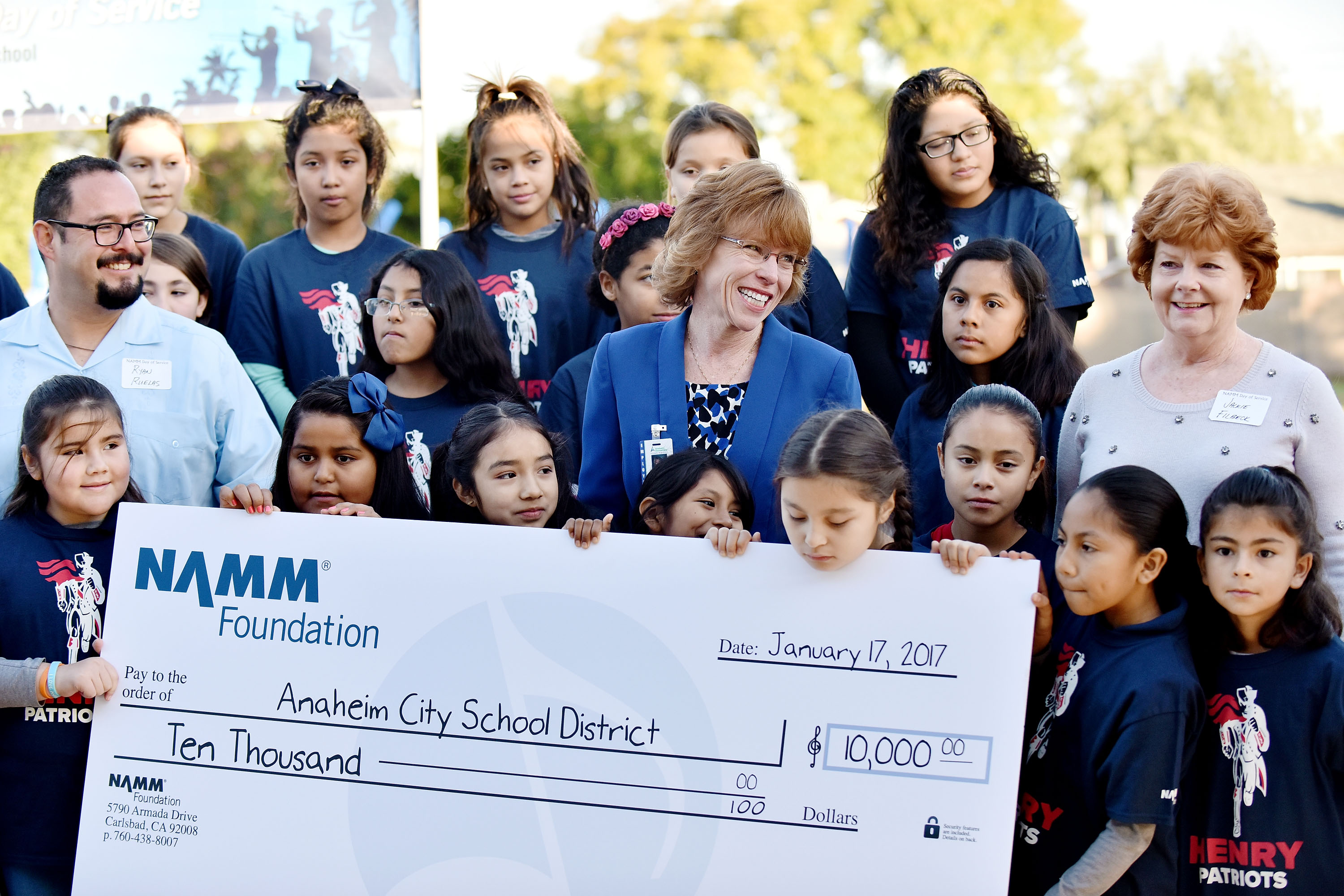 On Jan. 17, 2017, NAMM members participated in a Day of Service, as part of The 2017 NAMM Show. Volunteers supported Anaheim Elementary School District's effort to bolster music education at Patrick Henry Elementary School.
The morning began with a check presentation of $10,000 to the school from The NAMM Foundation, which matched donations from NAMM members.
"The ability to have music when you're a kid, it's a confidence booster," said Arielle Howell, a Day of Service volunteer. "It's inspiring for kids to learn in a school environment."
Throughout the morning, students participated in guitars, drums, ukuleles, and movement sessions taught by master teachers.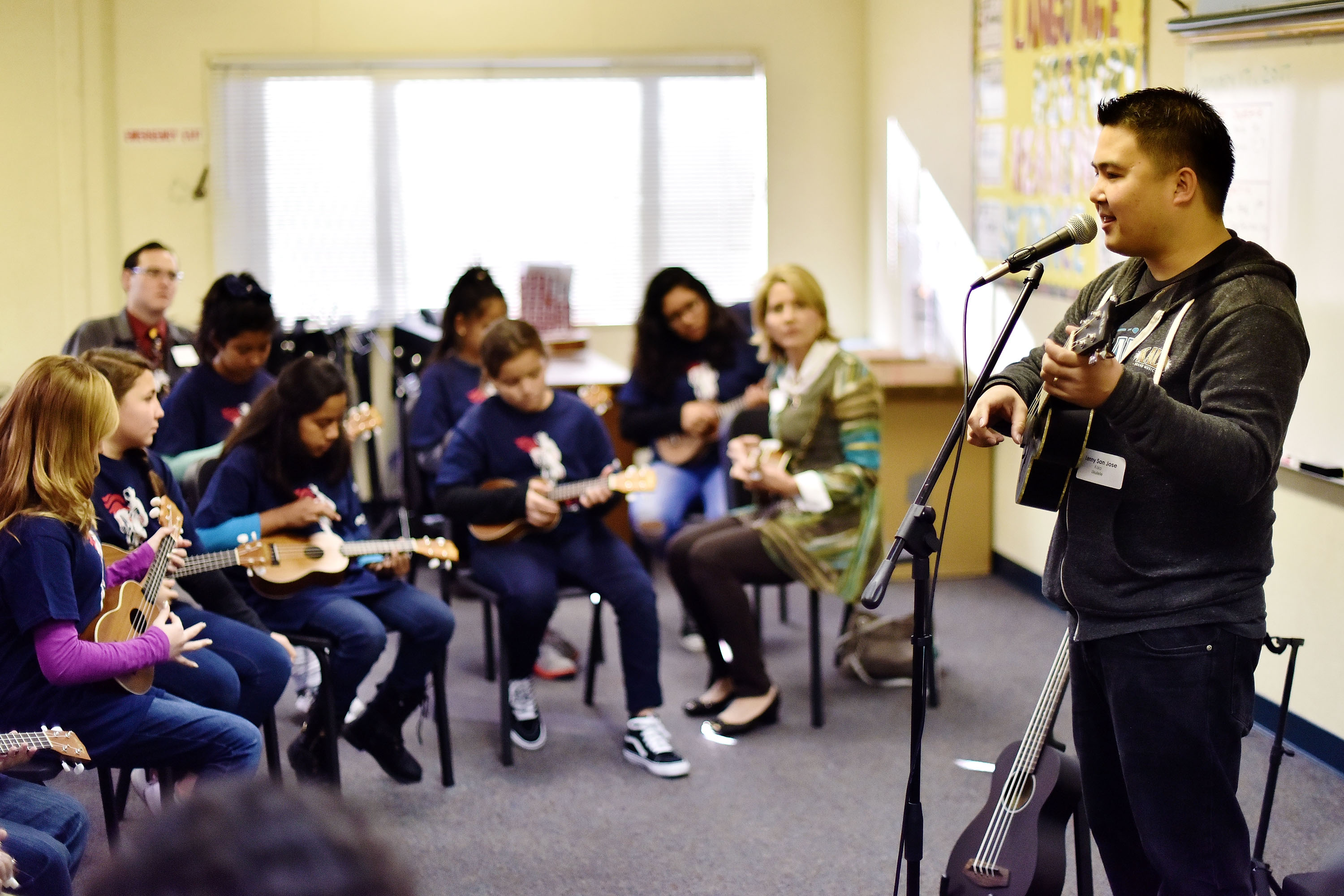 Ukulele teacher, Lenny San Jose, was thankful to the support of the volunteers who made the day go by smoothly and had an incredible experience teaching students on Kala ukes.
"I had a good time working with the kids. They were well focused and really into it!" said San Jose.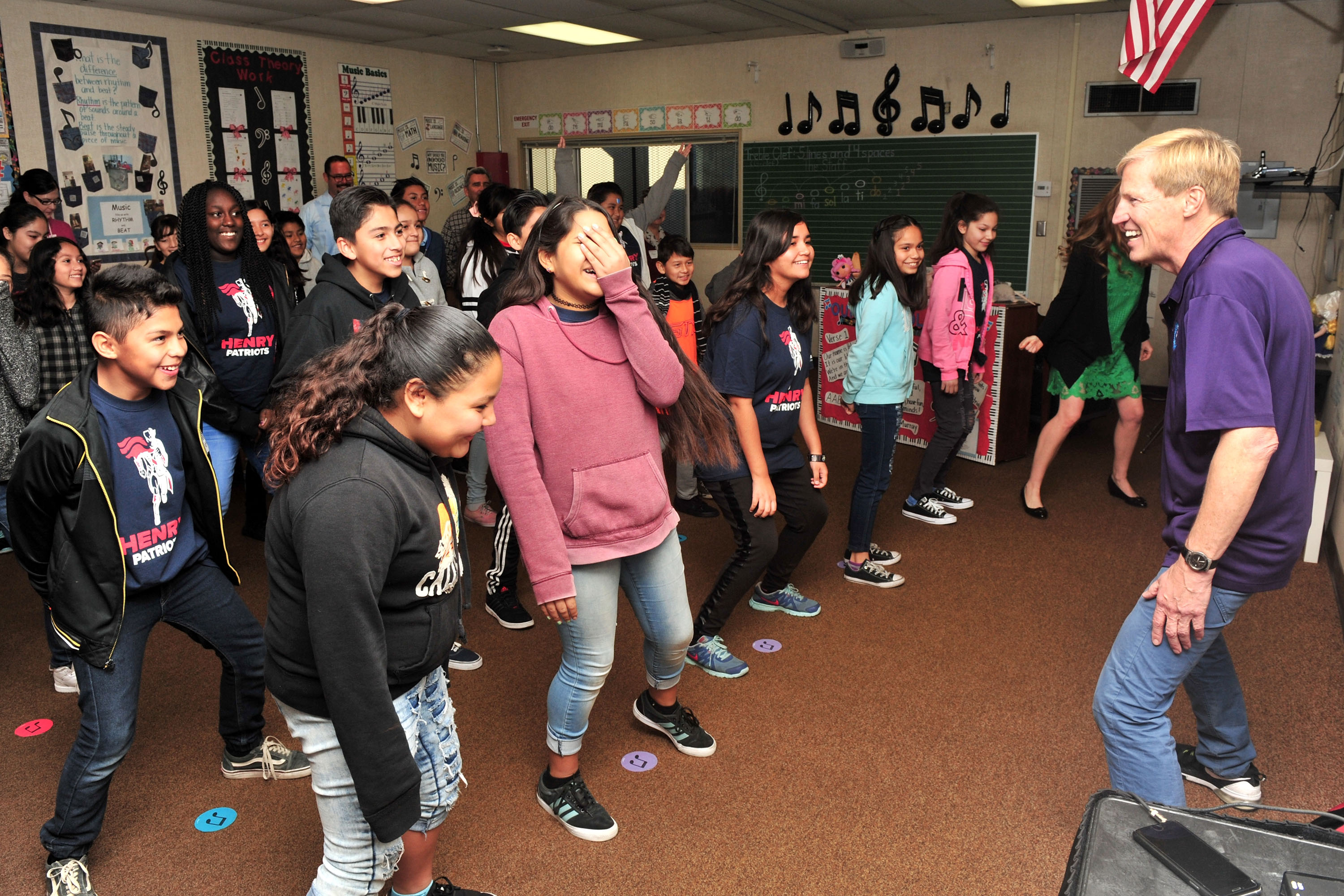 New to NAMM's Annual Day of Service this year was a session on Choral and Movement, led by John Jacobson, aka "Double Dream Hands."
"Everyone clap their hands…Can you feel the beat?" Jacobson exclaimed as he led students in a dance routine.
Jacobson is an author and composer of choral works and musicals that have been performed by millions of children, and have helped music educators excel in their classrooms.
During the drum circle sessions, master teacher John Fitzgerald of Remo encouraged students to play the rhythm of life. Kids responded by drumming what ice cream might sound like.
"Rhythm is around us all the time," continued Fitzgerald. "It's in our breathing, and the wind and waves. Language has a rhythm too!"
Fitzgerald then introduced Nan DeStafney, Owner of Blues Angel Music, Inc., who led the circle in an emotional groove.
"Let's start with a tambourine. You can shake 'em and you can beat 'em," said DeStafney.
Students participating in the guitar session got a boost of self-confidence when teacher Glen McCarthy, Clinician at Teaching Guitar Workshops, led the group into a chant, "I am … a rock star!"
Each student walked away from the, "Guitar 101" session with a free pick and the opportunity to learn on a Daisy Rock guitar.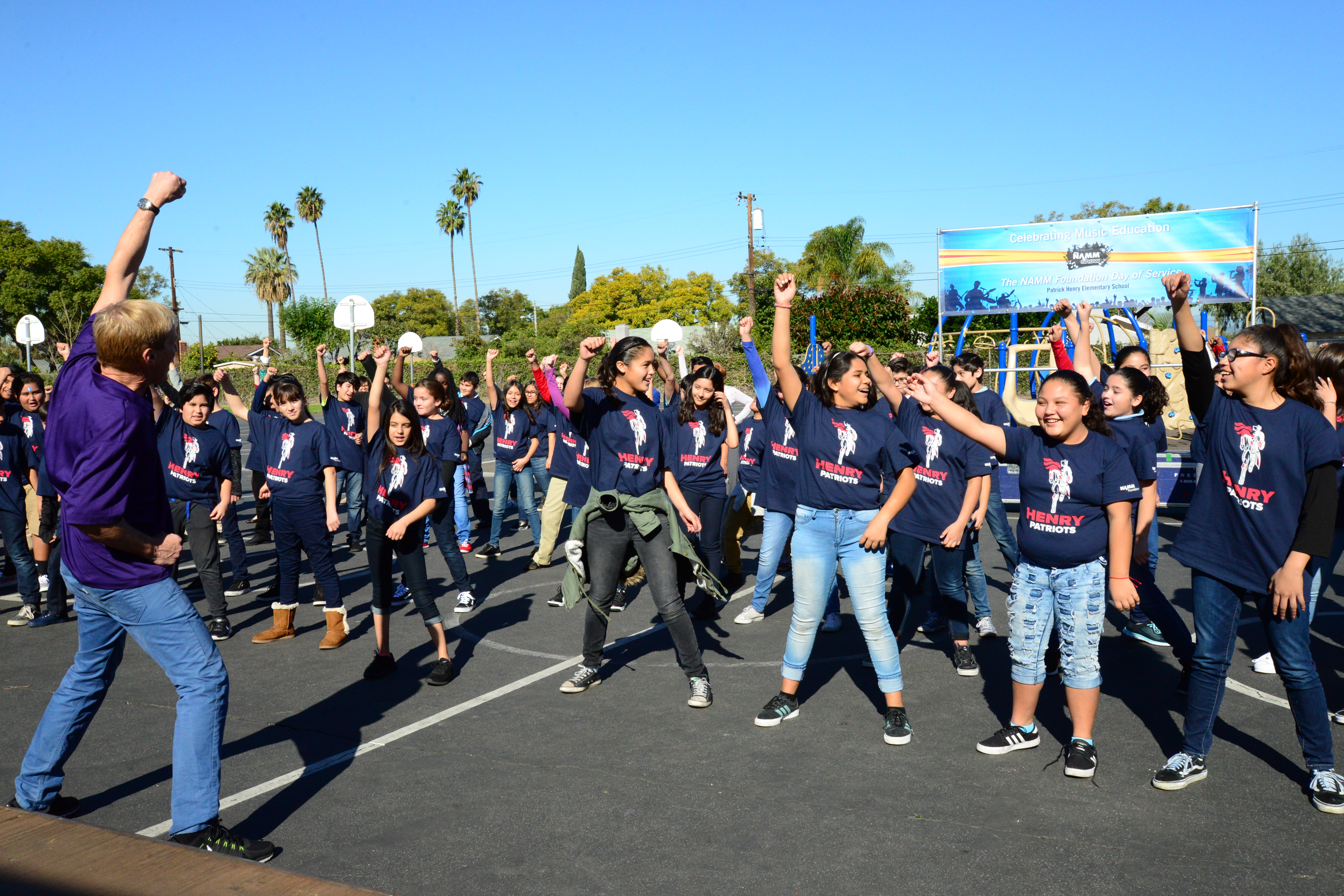 The Day of Service ended on a bold and FUN note, with help from Double Dream Hands. Students gathered outside the school to perform a dance number, "Music Rocks" in front of teachers, NAMM members and the local community.
Interested in attending NAMM's 2018 The Day of Service? Email Claire Kreger-Boaz.
Photos by Jerod Harris/Getty Images for NAMM, and Michael Loftus.