Composer and conductor Keith McCutchen is Director of Choral Activities at Kentucky State, as well as a jazz pianist who has performed with the likes of bassist Richard Davis, saxophonist Stanley Turrentine, and trumpeter Wayne Bergeron. We recently caught up with Dr. McCutchen to hear about his new piece for The 2018 NAMM Show's Roomful of Pianos in January.
Roomful of Pianos is the first annual festival of multiple simultaneous piano performances, attracting a small army of educators, pianists, and students, and raising excitement and visibility for the most powerful, subtle, and versatile of instruments. NAMM Show attendees are invited to attend Roomful of Pianos workshops and sessions, and encouraged to sign up to perform. Read a Q&A with McCutchen, below.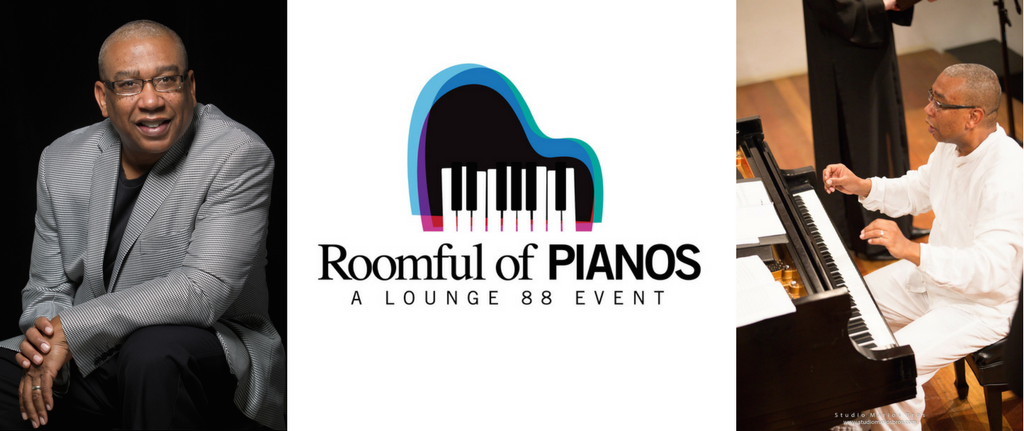 Tell us about the piece you're arranging for Roomful of Pianos.
I'm arranging Duke Ellington's "Come Sunday," a 32-bar hymn and one of his greatest compositions. I've been immersed in the piece for many years -- I've performed it as a pianist, I've created a version for SATB choir and rhythm section, I've even written a huge arrangement for string orchestra, quintet, chorus, and soloist which was performed in Brazil. But as far as I know, this is the first time it's been performed by a group of 10 pianos!
What is it like to write for so many pianos?
The task of writing an arrangement for 10 pianos allows me to think of having 10 orchestras or big bands to write for in one piece. I will definitely have to apply the principle of "more is less"! Ellington's pianistic style is very distinctive and full of musical gestures I can reference, while his writing for the various horn sections is truly unique. My goal is to make references to the various components of Ellington's style while also presenting my own perspective on this piece.
What are you hoping the players gain from this experience?
Each pianist will get the opportunity to help create a sense of ensemble. Each pianist has to play a role within the group to help create the overall effect -- not the usual solo situation where one pianist creates all the parts. Playing with nine other pianists requires a different type of listening and responding.
By Aaron Friedman, Executive Director of Make Music Alliance