Smith River a K-8 school, part of the Del Norte County Schools in Smith River California, is a four-time recipient of The NAMM Foundation's Best Communities for Music Education designation. Located in a small rural setting, Smith River is surrounded by a farming community.
"This award has not only inspired my current band students, but has set a precedent that all students in all grades are inspiring music students, working towards the day that they can be a member of the band," said Marshall Jones, Smith River's band director. "NAMM has put us on the map."
The Best Communities for Music Education (BCME) designation and its counterpart, the SupportMusic Merit Award (SMMA), recognize the outstanding efforts by teachers, administrators, students and community leaders at the district and individual level who share in the common goal to ensure access to music for all students in the classroom.
"Every child, regardless of race, economic status or any other challenges has the opportunity at our school to experience the joy of music," said Jones. "The music program has continued to grow every year, and the award has acted as a validation of the hard work and dedication of our music students year in and year out."
The BCME program applauds the dedication of districts and schools, and the surrounding community for providing music education as part of the school day.
"A commitment to music education signifies that school and community leaders believe in the potential of all their students," said Mary Luehrsen, executive director of The NAMM Foundation.
According to Jones, the school's attendance is highest in the district, partly due to the collaboration of band students during and after school hours.
"They are engaged, motivated, and have a growth mind set that they can and will achieve success performing music. The life-long skills that students gain in music serve as a reminder that what is learned in music will stay with them forever," he said.
In 2014, Smith River entered The NAMM Foundation's "What Makes Music Education Great in Your School?" recognition program, and won, bringing the John Lennon Educational Bus and The NAMM Foundation their school to celebrate and honor music education. While there, students received a two-day residency with the Lennon Bus, a state-of-the-art mobile video and recording studio, and created a music video for an original song. View the video, here.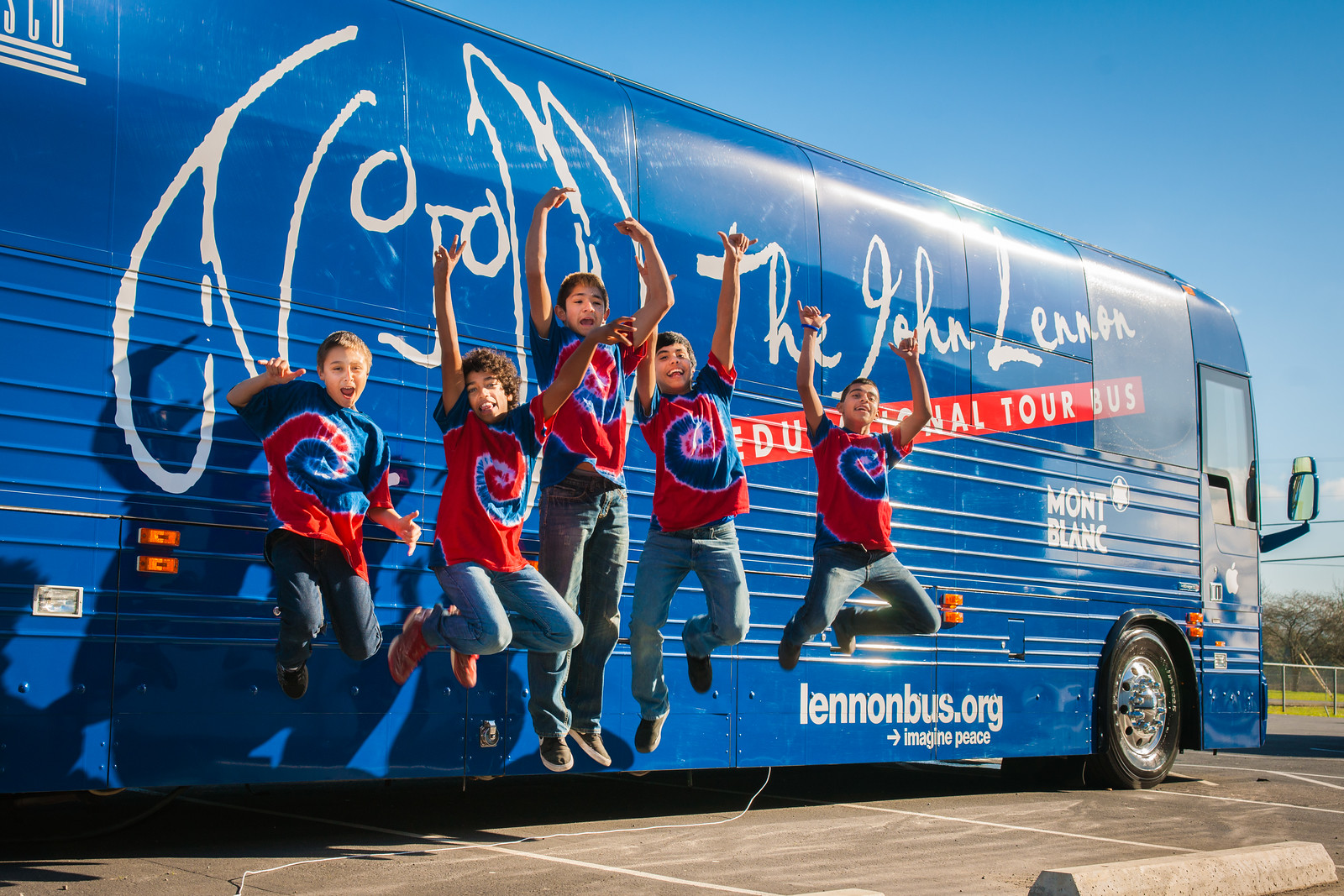 Put the spotlight on your music program! Apply to be considered for a 2018 Best Communities for Music Education today; the deadline is Jan. 31, 2018.
Want to bring the Lennon Bus and The NAM Foundation to your school? The deadline to submit a video to enter the "What Makes Music Education Great in My School District" recognition program has been extended to Jan. 31, 2018. Learn more.