Talking Up Music Education is a podcast from The NAMM Foundation that shares news and stories about music education. Episode 48 includes an interview with Dr. Jane Best, director of the Arts Education Partnership (AEP) and Dr. Earl Franks, executive director of the National Association for Elementary School Principals (NAESP). The podcast was one of many recorded and broadcast live from The 2018 NAMM Show; other interviews include Hunter Hayes, OK Go, Vanessa Carlton and more.
"I started band in the seventh grade, and because of two influential music teachers that I had in my college school career, I became a music teacher," said Franks. "[I am] who I am today because of those great opportunities that I had being in the school band program."
In this episode, NAMM Foundation partners and collaborators from AEP and NAESP get specific on how to create resources that are accessible and informative for decision-makers in education—and how to spread the message that arts and music are part of a well-rounded education that develops academic and emotional intelligence in children.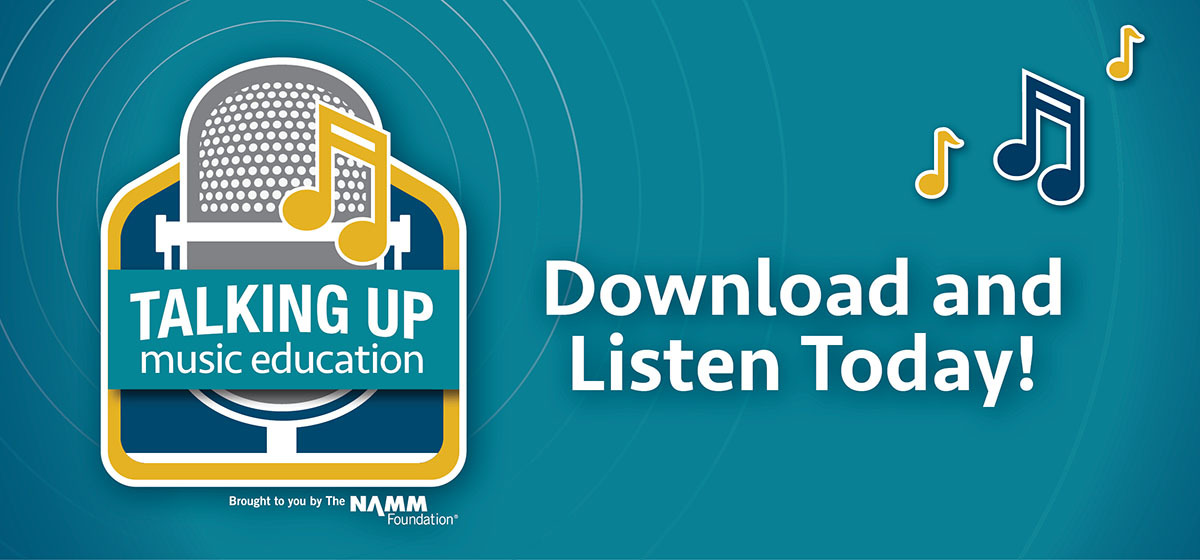 Listen to the Podcast
Download and listen here.
Sound Bites from the Podcast
"Our greater message is to make sure that we push that information out to a wide array of stakeholders that make decisions around ensuring that arts and music remain part of a kid's curriculum." - Dr. Jane Best
"Often times the aesthetic part of education is overlooked, the feeling part. We teach students to think, but what about how to feel? I want people to have emotions. If you want a well-rounded education, this deeper learning for every child, then you certainly need to have the opportunity, the options for them to participate in music education and other arts education programs." - Dr. Earl Franks
"We're getting better at messaging the impact of our work. If we're doing the messaging about why this matters, it's going to become part of the fiber of what's happening in classrooms." - Dr. Jane Best
"So much emphasis [is] being placed on a single test score. We know that a child, his education is more than a single test score. To include arts education, certainly music…[is] critical." - Dr. Earl Franks
Talking Up Music Education is a podcast produced by The NAMM Foundation about music education. Host Mary Luehrsen chats with teachers, parents, students and community leaders who share stories about what they are doing to create music learning opportunities. Please download, share and subscribe to keep up with the stories that make a difference in music education advocacy.
Subscribe to Talking Up Music Education
Where to subscribe: iTunes | Google Play | Stitcher