Talking Up Music Education is a podcast from The NAMM Foundation about music education. Recorded live from The 2019 NAMM Show, episode 71 includes an interview with musician J. Dash.
Interviews by The NAMM Foundation's Mary Luehrsen, the conversation with J. Dash centered around his musical career, the fellowship of musicians, and advocacy for music education.
"There's a strong connection between technology and music," said J. Dash. "It's something about the orchestration of taking something that doesn't exist, and may just exist in your mind, and making it a reality. There's a dopamine high that comes from that."
During the podcast, J. Dash plays an original composition, and talks about his virality, his education in computer science and scoring movies and television.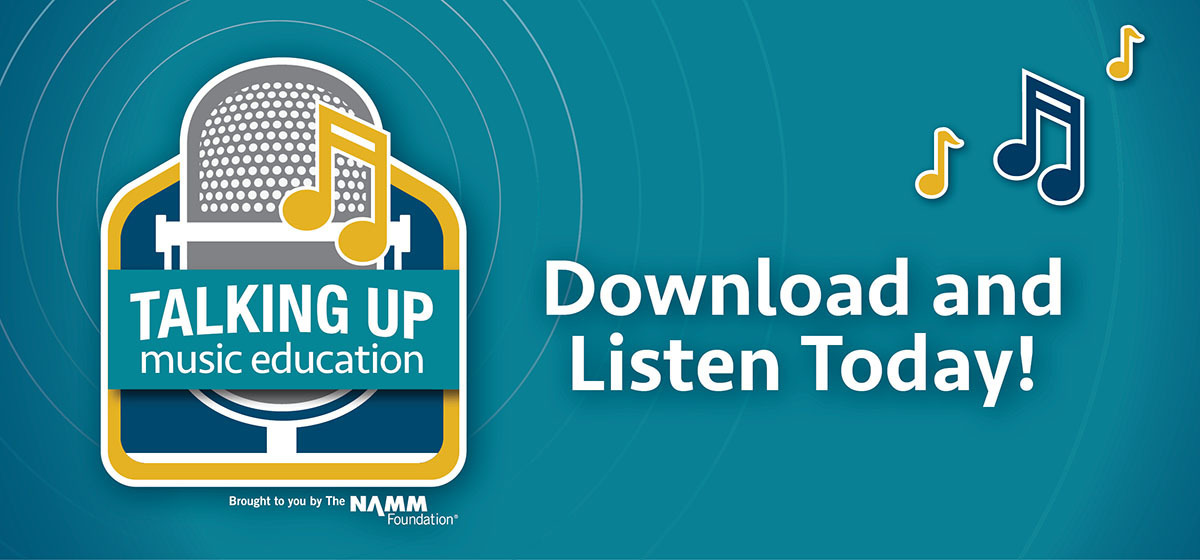 Listen to the Podcast
Sound Bites From the Podcast
"First and foremost, [I'm] a piano player. I've always been drawn to the keys, been playing them since I was about five years old." - J. Dash
"When I was at the University of Florida, I would sneak out and go into the music building…and listened to the people on the other side of the wall. That was my formal music training in college…It was all by ear." - J. Dash
"It was really cool going door to door, seeing how the Congressmen and the Senators just work, and how receptive they are in a bipartisan way to music education and how important it is."- J. Dash
Subscribe to Talking Up Music Education
Where to subscribe: iTunes | Google Play | Stitcher | Spotify
Talking Up Music Education is a podcast produced by The NAMM Foundation about music education. Host Mary Luehrsen chats with teachers, parents, students and community leaders who share stories about what they are doing to create music learning opportunities. Please download, share and subscribe to keep up with the stories that make a difference in music education advocacy.