The NAMM Foundation has announced grants to 28 music-making organizations totaling $675,000. The beneficiaries count 21 domestic and seven international music service organizations, and each provide access to music-making opportunities across a variety of different communities and demographics.
"Through the transformative work of these organizations, thousands of people will discover or advance their love and desires for making music," said Mary Luehrsen, Executive Director of The NAMM Foundation. "And these projects also advance new music learning experiences and capacity – all essential for creating more music makers."
This year, three, new beneficiaries were selected as grantees: First Nations Development Institute, Music Haven, and UCLArts & Healing. These beneficiaries, as well as the others, were chosen as each organization's mission aligns with the Foundation's commitment to creating and supporting access to quality music education programs to inspire a life-long love of music-making.
Since its inception in 1994, The NAMM Foundation's annual grant program has donated more than $18 million in support to domestic and international music education programs, scientific research, advocacy and public service programs related to music-making. The grants are funded in part by donations from the National Association of Music Merchants and its 10,400 member companies worldwide.
The NAMM Foundation applauds the work of the grantee organizations and their efforts to create a more musical world. The 2019 NAMM Foundation grantees are as follows:
(ANAFIMA)
NAMM Foundation funding will support Make Music Day, Latin America, June 21, 2020 following the successful implementation strategies of 2018 and 2019. Make Music Day invites all people to make music: hosted in churches, music schools, public schools and many other locations. It's a day to teach and celebrate the importance of music-making.
NAMM Foundation funding supports the expansion of the Young Warriors program, connecting young people to youth development and mental health services. Funding will also support Make Music Day 2020, giving Australia a unique opportunity to partner with key music organizations and strengthen awareness and commitment to the importance of music-making and music education for all Australian citizens.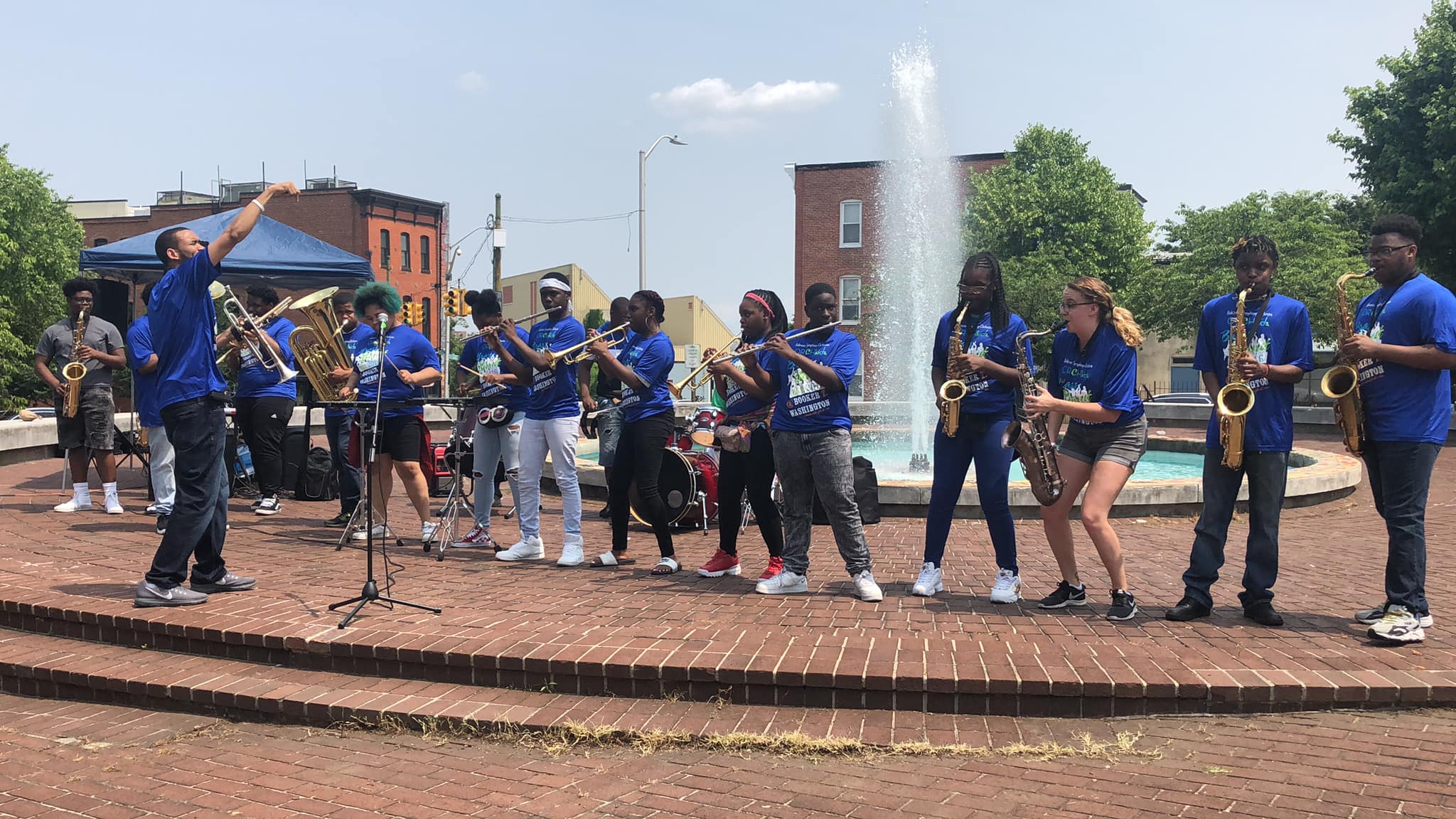 NAMM Foundation funding continues to support general operations of OrchKids as well as the expansion of their new middle school/high school track for older students. Launched in 2008, the program initially enrolled 30 students and has now become the largest arts after-school music education program in Baltimore City, serving over 1,600 students.
NAMM Foundation funding continues to support the expansion of the Coalition for Music Education in Canada's (CMEC) Music Monday program, a national public awareness initiative and its youth program, Youth4Music.
Dallas Wind Symphony
NAMM Foundation funding continues to support DWS's "Strike Up the Band!" recruitment concerts, "Dallas Winds Band Camp" and the "Dallas Winds Honor Band." These three programs serve Dallas ISD students from fifth through twelfth grades and raise student, family, school and community leaders' awareness about the value and importance of music education for all children in the Dallas, TX region.
NAMM Foundation funding continues to support EngAGE in Music, an expansion of ongoing EngAGE in Creativity programs, that transforms low-income senior apartment communities into vibrant centers for teaching and learning, artistic exploration, creativity and engagement. The program consists of two semesters of 10 to 12 weekly classes in two locations: San Francisco and Los Angeles County, CA.
NAMM Foundation funding supports the organization's Native Youth and Culture Fund in placing a music-making impact grant in an established youth development program located on an Indian reservation that is aligned with goals for youth empowerment land community building. Funding supports the organization's efforts to expand the use of music within the context of its programs.
Guitars and Accessories Marketing Association
NAMM Foundation funding continues to support Guitars and Accessories Marketing Association's (GAMA) Teaching Guitar Workshops, training more than 250 school music educators to use guitar and/or ukulele in school music curriculum in week-long workshops held across the US during the summer/out-of-school months.
NAMM Foundation funding supports Guitar in the Classroom's (GITC) multi-faceted teacher training and support model that provides training for educators through courses and conferences. Trained music educators learn to expand their role in schools to lead and support music learning across the curriculum; classroom teachers develop as song leaders and expand learning opportunities for children such as song lyric writing.
NAMM Foundation funding supports Little Kids Rock's (LKR) Modern Band Summit 2019. The Modern Band Summit takes place on the campus of Colorado State University and features conference plenaries, content strands for the classroom, music teachers, school and nonprofit leaders and provides attendees with daily jam sessions and performances. Conference components initiate year-long support to a national network of teachers who are expanding music learning opportunities for students.

NAMM Foundation funding supports Title I school instrument donations to three urban and rural schools that have been carefully reviewed through Mr. Holland's Opus Foundation detailed grant process. Mr. Holland's Opus Foundation serves students attending K-12 schools across the country with a very high percentage (65%+) that qualify for the federal free lunch program.
NAMM Foundation funding supports the expansion of Music for All's "Learn to Play Day" in 2020 and the global Make Music Day UK. The "Learn to Play Day" is an annual event held in April that enables the public to have free lessons at UK music retail stores. Make Music Day UK is being developed with partners that include the BBC, musician unions and others. Music for All is also sharing its community event resources with MI organizations in Brazil, Germany, Italy and China as part of a global market expansion effort and a Make Music Day sharing effort via NAMM's International Coalition.
NAMM Foundation funding continues to support Music Futures Asia. The objective is to increase the scale and scope of music education delivery in Asia. The program provides teachers, schools and educational systems an alternative approach focused on how contemporary students engage in hands-on, project-based learning that engages students' inherent cultural knowledge and competencies.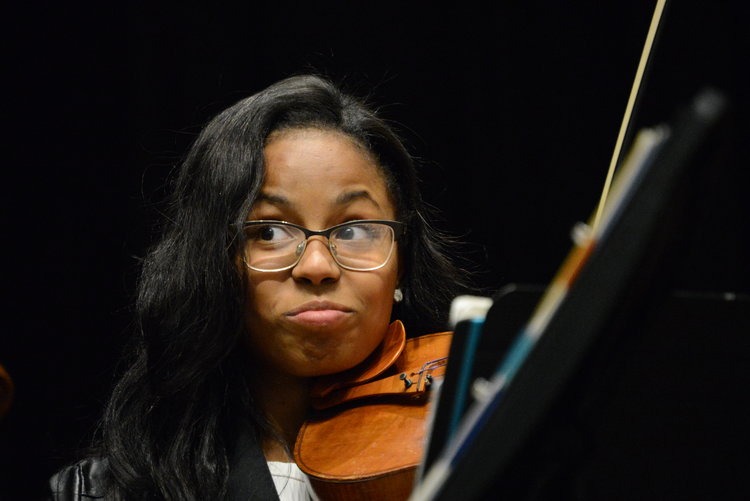 Music Haven (New grantee)
NAMM Foundation funding supports Music Haven's tuition-free one-on-one lesson program, making it possible for students from low-income neighborhoods in New Haven, CT to have the opportunity for private instruction: the foundation of their Tuition-Free-After-School Music Education and Mentoring program.
NAMM Foundation Spotlight
NAMM Foundation funding supports the expansion of Cohort II of the Catalyzing Creative Aging program providing grants to 10 member organizations that are part of the National Guild for Community Arts Education, the service organization for community-based arts education nonprofits to receive funding and technical support.
NAMM Foundation funding supports the expansion of the National Piano Foundation's (NPF) RMM training for piano teachers in collaboration with Music Teachers National Association (MTNA). The project trains experienced piano teachers in methods for group piano instruction that advances overall enjoyment and group participation in music-making along with learning music's elements. The grant also supports the expansion of Keyboards in the Classroom (KIC) with workshops in different locations around the US modeling the GAMA Teaching Guitar Workshops program and training teachers in group piano pedagogies.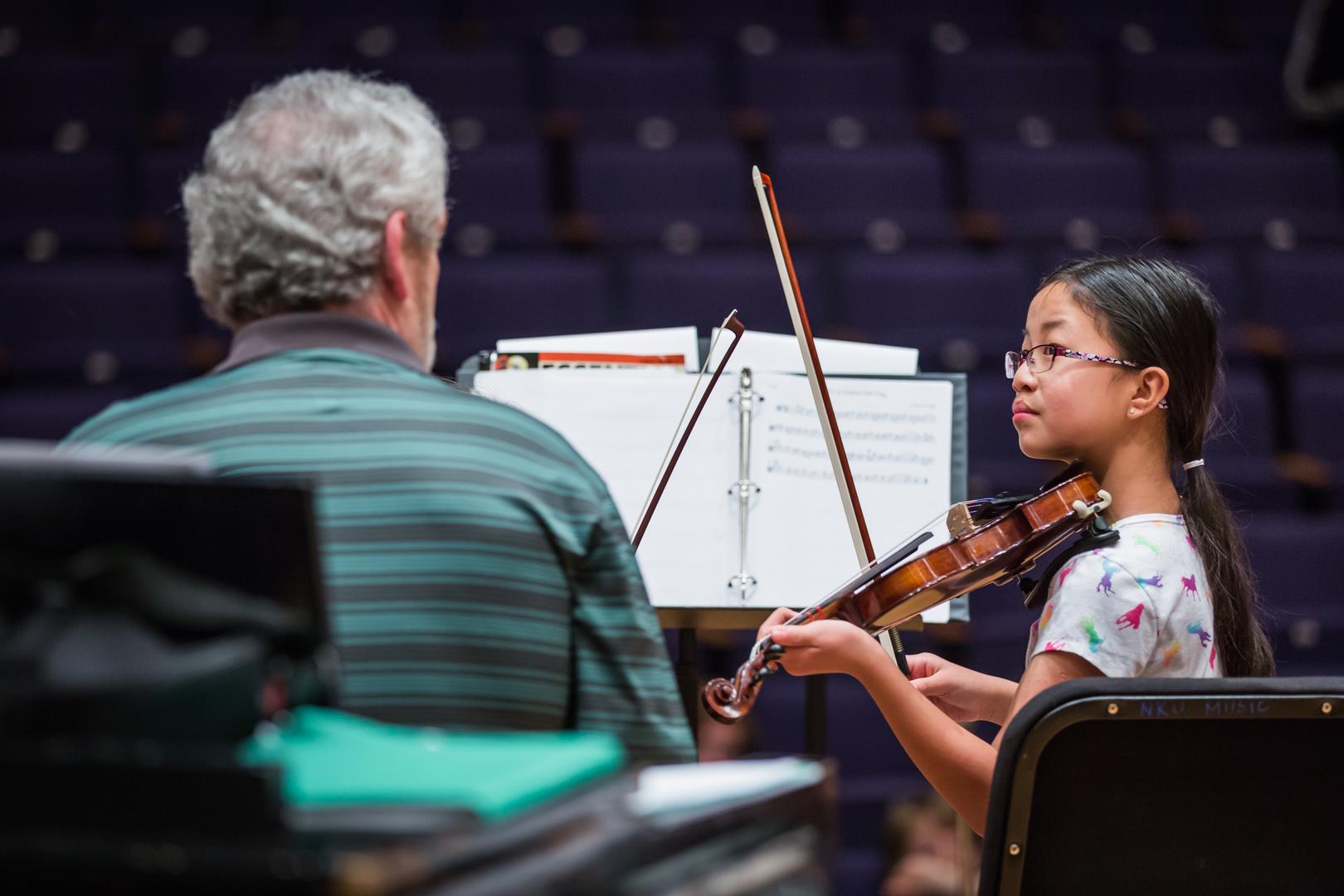 NAMM Foundation funding supports the expansion of their Creating, Developing and Sustaining Five National String Project Sites. Each site contributes matching funds to develop a program of teacher training and community outreach and collaboration. Now in their 20th year, the NSPC programs become self-sustaining after the initial year of development and are especially devoted to transforming music learning opportunities for students in our nation's most disadvantaged communities.
Notes for Change, Inc.
NAMM Foundation funding supports Sistema Connect, a program connecting grassroots El Sistema programs with networks to help with technical assistance to advance their organizational effectiveness. A new online "Call for Assistance" hub will be developed where an El Sistema locale can articulate programming and organizational needs. Sistema Connect matches these needs with help available from El Sistema affiliates who are part of "Here to Assist" network comprised of El Sistema community members, music teachers and college-level music students willing to volunteer in some capacity with emerging El Sistema programs worldwide.
NAMM Foundation funding continues to support their Mass Deployment of School Orchestra's project and its five-year development plan with the goal of having 50,000 children involved in school orchestras in France by 2022. The number of orchestras has increased every year and in 2018, the program reached a landmark total of 1,340 orchestras. Orchestre à L'École staff works with regional arts organizations, schools and teachers, and gathers support to create local youth music education programming including teacher training, instrument procurement and event planning.
NAMM Foundation funding supports the expansion of Drum Set in the Classroom (DSIC) to states in the northeast, south and upper west coast. The objective of the program brings drum set playing to students and teachers of all ages and abilities primarily through classroom curriculum instruction at school assemblies and workshops.
NAMM Foundation funding supports the expansion of Rhythm! Discovery Center's (R!DC) accessible, high-quality music programs that serve K-12 school audiences, their families and the general public. R!DC's signature program, "Find Your Rhythm!" currently serves more than 5,000 Indianapolis-region students, teachers and families, each year with hands-on learning and teacher training through school programs and community programming.
NAMM Foundation funding continues to support the Community Opus Project and the expansion of the after-school program at eight schools in the Chula Vista Elementary School District (CVESD). SDYS consults, trains, loans instruments, and provides overall support to the district, school administrators and music teachers to guide the development of the music curriculum and opportunities for all students. Within the next 2-3 years, all financial and programmatic responsibility for the program will develop to be overseen by the school district and meet ongoing goals for program expansion to all students. SDYS will continue ongoing research to assess student, family and community engagement in the program.
SongwritingWith: Soldiers
NAMM Foundation funding supports two SongwritingWith: Soldiers (SWS) retreats. The first one will be held in Nashville, TN and the second is a return to partner location Carey Institute for an all-female retreat. Retreat participants are paired with veterans and professional songwriters to craft songs about combat and the transition home. The retreats are free to participants and their family/caregivers.
The Sphinx Organization, Inc.
NAMM Foundation funding supports the continued efforts to provide music education and exposure to Black and Latino students through the Sphinx Performance Academy (SPA) providing a full-scholarship summer chamber music and solo performance program designed for string players, ages 11-17. This program supports young people who are among the "best and brightest" of the next generation of classically trained musicians that seek performance careers of the highest caliber and will lead the next generation of cultural relevant programming for public and community music schools and professional musical ensembles of all types.
NAMM Foundation funding supports the expansion of music teacher participation in the academy where traditionally trained music educators have the opportunity to fill gaps in their knowledge about how technology of many types (midi, iPad, recording/audio, composition software) can appropriately be used to meet the music learning needs of students. The academy will be held in conjunction with the 2020 Texas Music Education (TMEA) Conference and online learning components are in development. Overall, participants focus on strategies for creating and leading technology-based music classes designed to reach students who may not be in traditional music education programs: band, choir, and orchestra.
NAMM Foundation funding supports their programming efforts which serves a whole classroom at a time and is sustainably designed for delivery by school personnel or individual without musical experience. It can easily be adapted for other age groups and serves as an effective tool for community building with staff and families. Learn more.
Save the Music Foundation (formerly VH1 Save the Music Foundation)
NAMM Foundation funding supports the expansion efforts to restore a district-wide music education rebuild in the Danbury Public Schools. Funding will help complete the district-wide need to ensure all students in Danbury have equity and access to music education.
NAMM Foundation funding continues to support, sustain and expand The NAMM Foundation Nonprofit Management Institute at The 2020 NAMM Show that is organized and implemented by staff at Young Audiences. The Institute seeks to support a wide range of music service organizations supporting music learning opportunities for people of all ages and abilities in communities everywhere. The Institute supports the development of a wide range of nonprofit music service organizations from the one that has just been started by a musician to a well-established music organization that is the hub of musical life in a community.
Media contact:
Chalise Zolezzi
NAMM
chalisez@namm.org
760-801-7900