Touring Musician Scott Page Talks Supertramp, Being Kind to Everyone You Meet and Giving Back
Hosted by Mary Luehrsen, executive director of The NAMM Foundation.
This podcast is a 25-minute listen.
Subscribe to Talking Up Music Education
Where to subscribe: iTunes | Google Play | Stitcher | Spotify
About this Episode
Talking Up Music Education is a podcast from The NAMM Foundation that shares news and stories about music education. This week we're highlighting episode 89 featuring Scott Page- a musician, technologist, entrepreneur and performer- widely recognized as the saxophonist/guitarist for Pink Floyd, Supertramp and Toto.
In this episode, Page chats about his work building a music conservatory in Watts, Los Angeles, alongside Flea from the Red Hot Chili Peppers, Norwood Fisher from Fishbone and Stephen Perkins from Jane's Addiction.
"People don't realize that music is really the soul of society," said Page.
Soundbites
"It's about building relationships. I just got lucky. I would take any gig. I didn't care if it paid. It didn't matter, as long as I could be around the business all my life." – Scott Page
On the story of Supertramp, "Bob Siebenberg, the drummer, used to come into my gig all the time, and I didn't know who he was. One day, I asked him, 'What are you doing?' He says, 'We're cutting a record. We're a band called Supertramp.' Then a while later, I got a call." – Scott Page
"At the end of the day, it is about building relationships and being kind to people. I had the pleasure of having a business with Quincy Jones. Quincy Jones was the most remarkable person because when he spoke to you, you knew he was100 percent attentive on you- if you're a fan, whatever." – Scott Page
Tell us what you think about this episode! Email us at info@nammfoundation.com and follow/tweet at Mary Luehrsen on Twitter: @MaryLNAMM.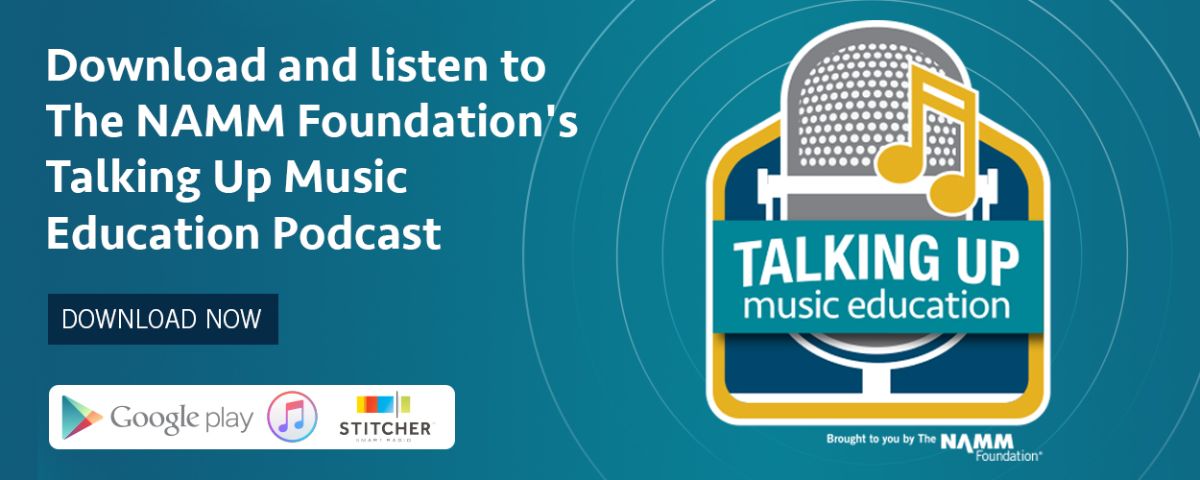 Talking Up Music Education is a podcast produced by The NAMM Foundation about music education. Host Mary Luehrsen chats with teachers, parents, students and community leaders who share stories about what they are doing to create music learning opportunities. Please download, share and subscribe to keep up with the stories that make a difference in music education advocacy.
Follow Scott Page
Twitter
Facebook
Insta
Related Podcasts
Finding One's Zone of Genius: Laura Escudés Pathway from Classical Musician to Live Show Designer and Producer