Black Violin is composed of classically trained violist and violinist Wil Baptiste and Kev Marcus who combine their classical training and hip-hop influences to create a distinctive multi-genre sound that is often described as "classical boom." The duo's first holiday album, Give Thanks, employs playful storytelling, whimsical strings, and hard-hitting rhythms to highlight the unifying pillars of the holiday season.
Read the interview with Kev below and join Black Violin on Dec. 17 for The NAMM Foundation's "Holiday Celebration: An Hour of Music & Merriment," online event.
Interview with Kev of Black Violin
Q: How have you stayed connected to each other--and to music--during the pandemic?

Kev: We began the quarantine by providing a free live stream masterclass for young music students to try to keep them inspired during this strange time. This downtime was obviously a huge shock to everyone, so we decided to use the time to remotely record our holiday album Give Thanks.

Q: What made you decide to do a holiday album--and why now?

Kev: We actually started recording this album in Jan., while there was still a residue of holiday spirit left in the air. Our fans have been asking us to release a holiday album for years and we finally had the time and the perfect producer, Phil Beaudreau, lined up for the project.

Q: What was your favorite song on the album to record?

Kev: Each song has it's only journey of creation and has a special place in our hearts. The title song, Give Thanks, was one of the first songs we formulated and really anchored the album. Toy Soldiers is our take on the classic holiday story Twas the Night Before Christmas and is unlike anything we've ever done.

Q: How did you record the album? Did you go to a studio and use physical distancing? Or did you record virtually (like Taylor Swift recorded Folklore!)?

Kev: We recorded 60% of the album in Jan. and recorded the remainder remotely in our home studios.

Q: What's your pandemic soundtrack?

Kev: Besides Give Thanks, we've been listening to classic artists like Nat King Cole, Bob Marley, Stevie Wonder, and Curtis Mayfield. Joyner Lucas, Anderson Paak, and Kendrick Lamar are some of the newer artists we've been digging lately.

Q: What do you want your fans to know about the importance of creative expression when times are tough?

Kev: Creativity is more important during times of uncertainty, yet it's often overlooked. Music has the ability to heal, inspire, and soothe the soul and we should embrace its conception and consumption wholeheartedly.
Black Violin released their major label debut Stereotypes (featuring Black Thought of The Roots and MC Pharoahe Monch) on Universal Music which debuted at #1 on the Billboard Classical Crossover Chart and #4 on the Billboard R&B Chart. NPR took note and declared "their music will keep classical music alive for the next generation."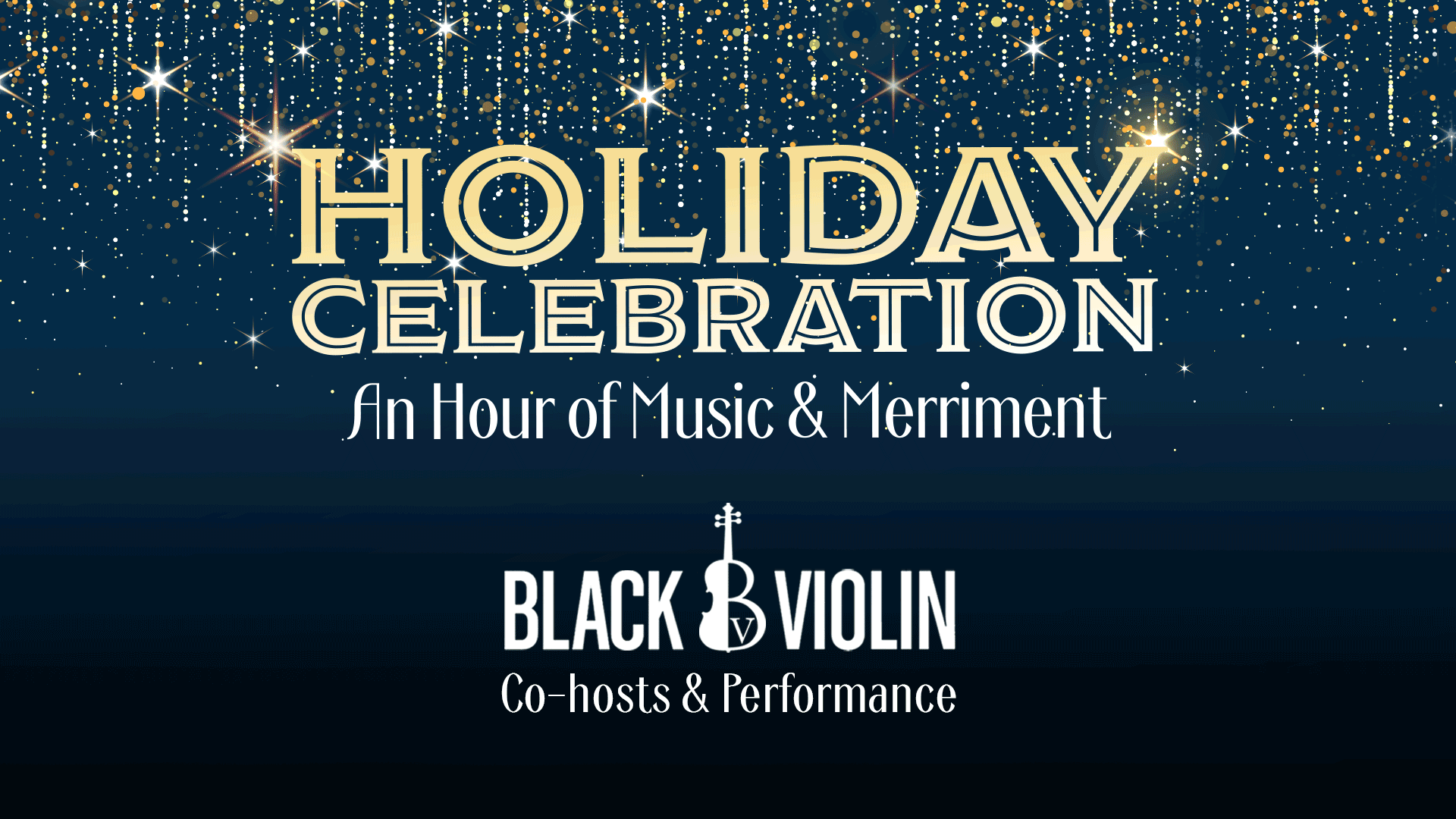 NAMM Foundation Holiday Celebration: An Hour of Music & Merriment
Thursday, Dec. 17, 2020
3 pm PT/6 pm ET
Please join The NAMM Foundation as we celebrate the holidays with music, merriment, and good old-fashioned storytelling. Since so many of us are unable to gather with loved ones this year for holiday concerts and school performances we invite you to sit back, pour a glass of eggnog, and enjoy a variety of musical performances that all share the same message of unity and celebration through music.