https://www.facebook.com/cityofanaheim/videos/vb.106857232924/140871603526876/?type=2&theaterThank you to all of the music educators, music college students and faculty, and nonprofit organizations who joined us at The 2019 NAMM Show! We hope your time at the show was informative, productive and inspiring. Revisit your time with us by viewing photo galleries and videos - see links below- and be sure to save the dates for the upcoming NAMM Shows.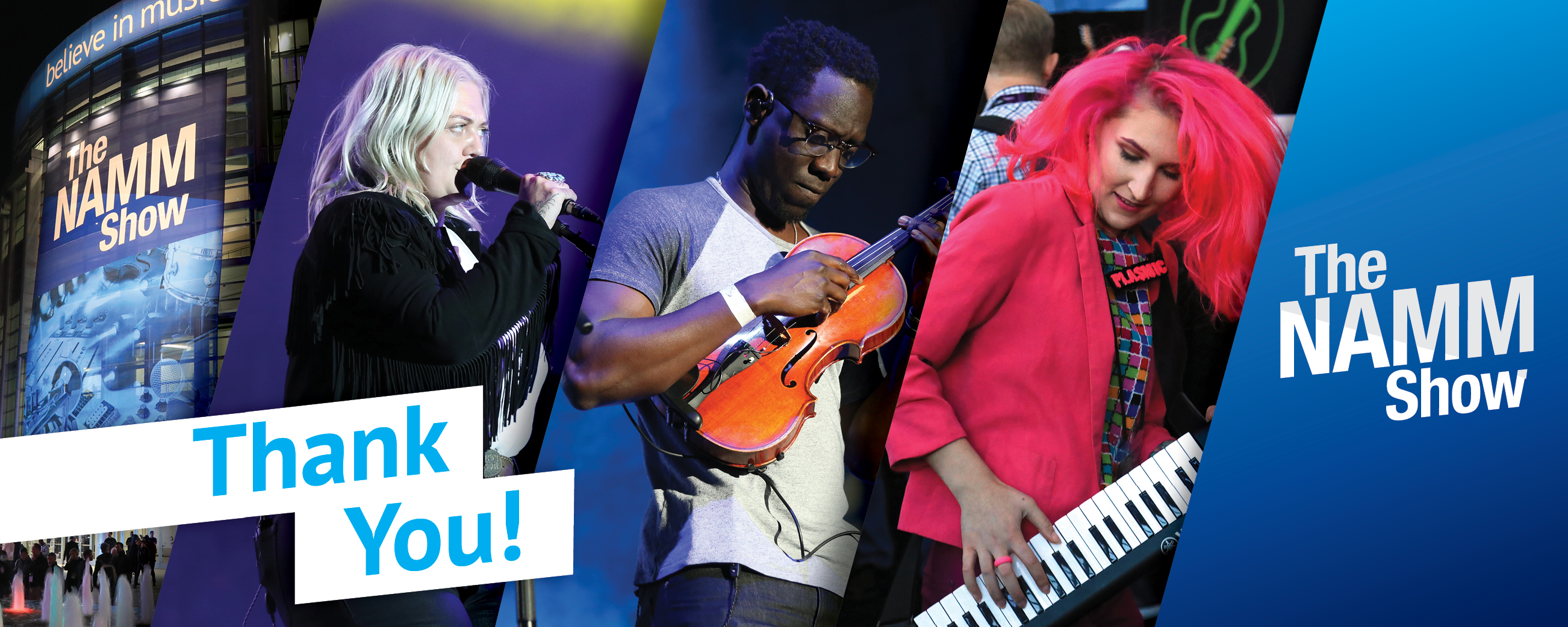 Photo Galleries
NAMM Foundation Events (highlights)
NAMM Show Events (all)
Day of Service at Loara Elementary School
GenNext, including the Careers in Music Summit Featuring J. Dash
The Grand Rally for Music Education
The Imagine Party
The Celebration for Music Education Featuring Black Violin
Nonprofit Management Institute
Music Education Days
Community Music Making Forum, Ukulele and Drum Circles
Video Coverage
The Grand Rally for Music Education
The Day of Service at Loara Elementary School: NBC Channel 4 and City of Anaheim
Choir from Fire-Ravaged Community Sings of Hope
NAMM Show Wrap-Up
The Learning Begins Here
Talking Up Music Education Podcasts on Facebook. Interviews include: HBCU Band Directors - Thomas Warner Jr.; Jeffry Davis; Roxanne Stevenson; duo Black Violin; Gibson artist Gina Chavez; Composer and Conductor Eric Whitacre; Artist J.Dash; Percussionist Rich Redmond; Choral Director Sam Gronseth from Butte County, Ca; Trumpet Soloist Jonathan Dely; Len Horowitz and The Luongo Ukulele Ensemble. You'll also be able to download all of the podcasts broadcast live from The NAMM Show within a couple of weeks, here.
Articles
Grand Rally: Standing Room Only: Audience Treated to Immersive Experience During The Grand Rally for Music Education at The 2019 NAMM Show
GenNext: The Future of Music: GenNext at The 2019 NAMM Show
Nonprofits: Organizations Convene at the Second Annual Nonprofit Management Institute to Share Best Practices at The 2019 NAMM Show
Music Education Days: Music Educators Gather at The 2019 NAMM Show to Discover 'What's New' in Music Education
Music Making Circles & Forum: The Fabric of Life-long Community Music Making
Day of Service: Students at Loara Elementary School Enjoy a Day of Music Making with NAMM Member Volunteers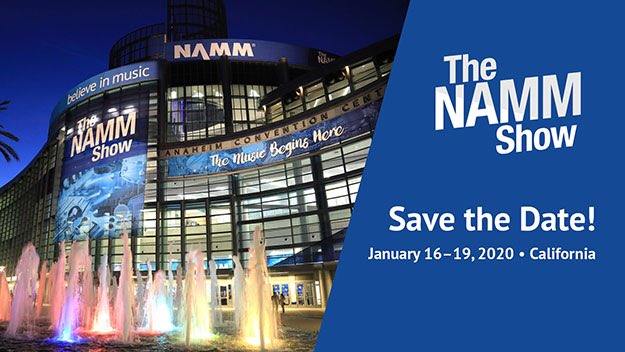 Upcoming Shows
Summer NAMM: July 18-20, 2019
The NAMM Show: January 16-19, 2020