About the Webinar
Hawaii's Sakuma Ukulele Studios
Watch the webinar on demand.
The second webinar in The International Ukulele Teaching Symposium series, "Hawaii's Sakuma Ukulele Studios," features Roy Sakuma and Kathy Sakuma, founders of Roy Sakuma Ukulele Studios and the Ukulele Festival Hawaii, and Jake Shimabukuro, Japanese American ukulele virtuoso and composer. Moderated by Peter Luongo, the Sakuma's chat with their former student, the world-famous Jake Shimabukuro.
"Every day we are treated to gifts of love and joy from our students," said Kathy. "At the end of the day, the connection we make to their heart is what they take away with them."
Speakers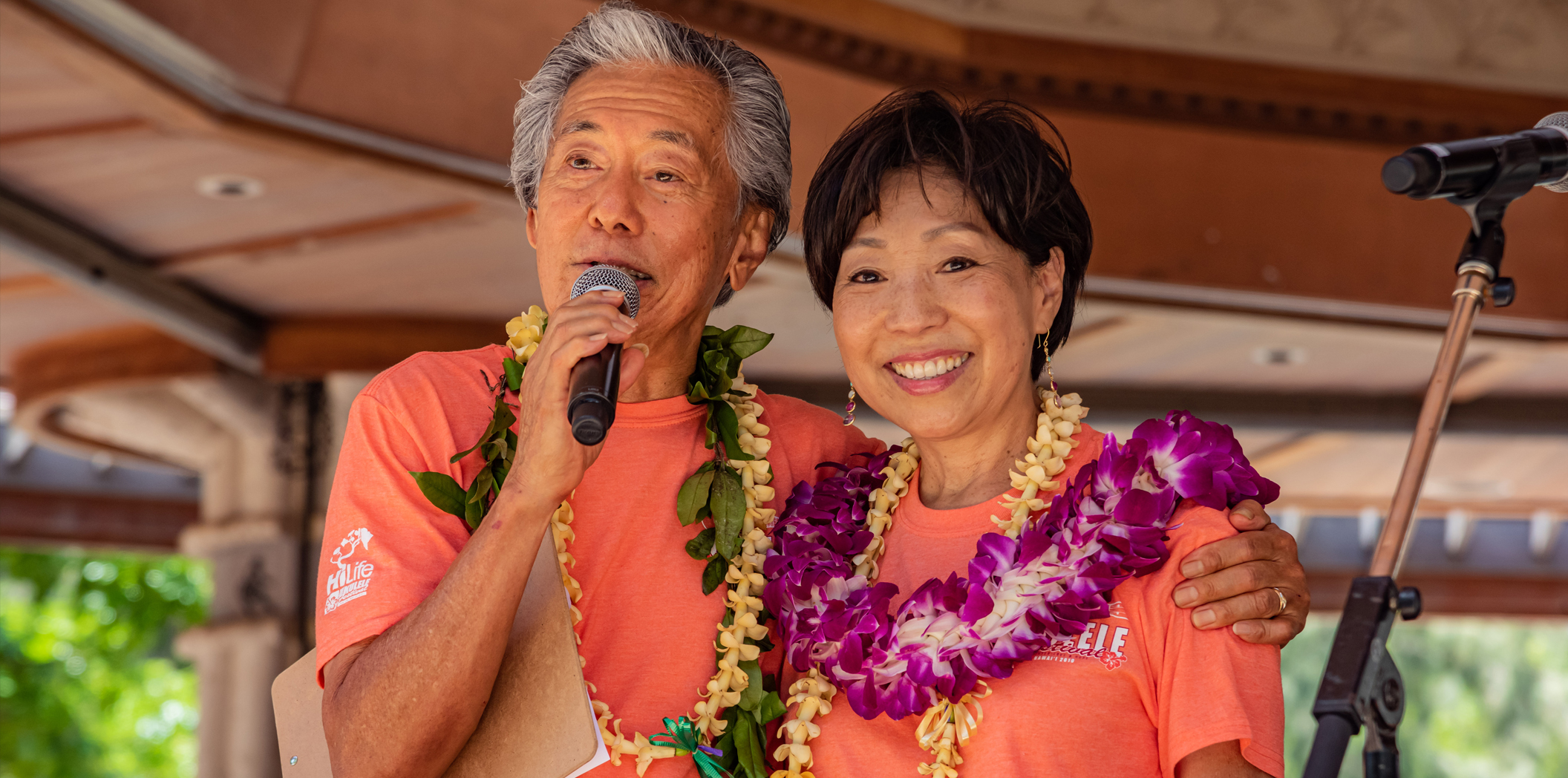 Roy Sakuma and Kathy Sakuma, founders of Roy Sakuma Ukulele Studios and the Ukulele Festival Hawaii
For 50 years, Roy & Kathy Sakuma have brought the joy of the ukulele to thousands of students in Hawaii and throughout the world. The Roy Sakuma Ukulele Studios is Hawaii's foremost ukulele school with four locations on Oahu and a staff of instructors, all of whom are former students. Roy's unique method of teaching is fast and most of all fun! Many students, especially children, achieve their first experience of musical success through their ukulele lessons.
In 1971 Roy Sakuma started the first and original Ukulele Festival. Today, ukulele festivals are held all over the world. Roy & Kathy Sakuma are the founders of Ukulele Festival Hawaii, a charitable nonprofit organization continuing their life's work of preserving interest in the ukulele and bringing laughter, love and hope to the world through the ukulele.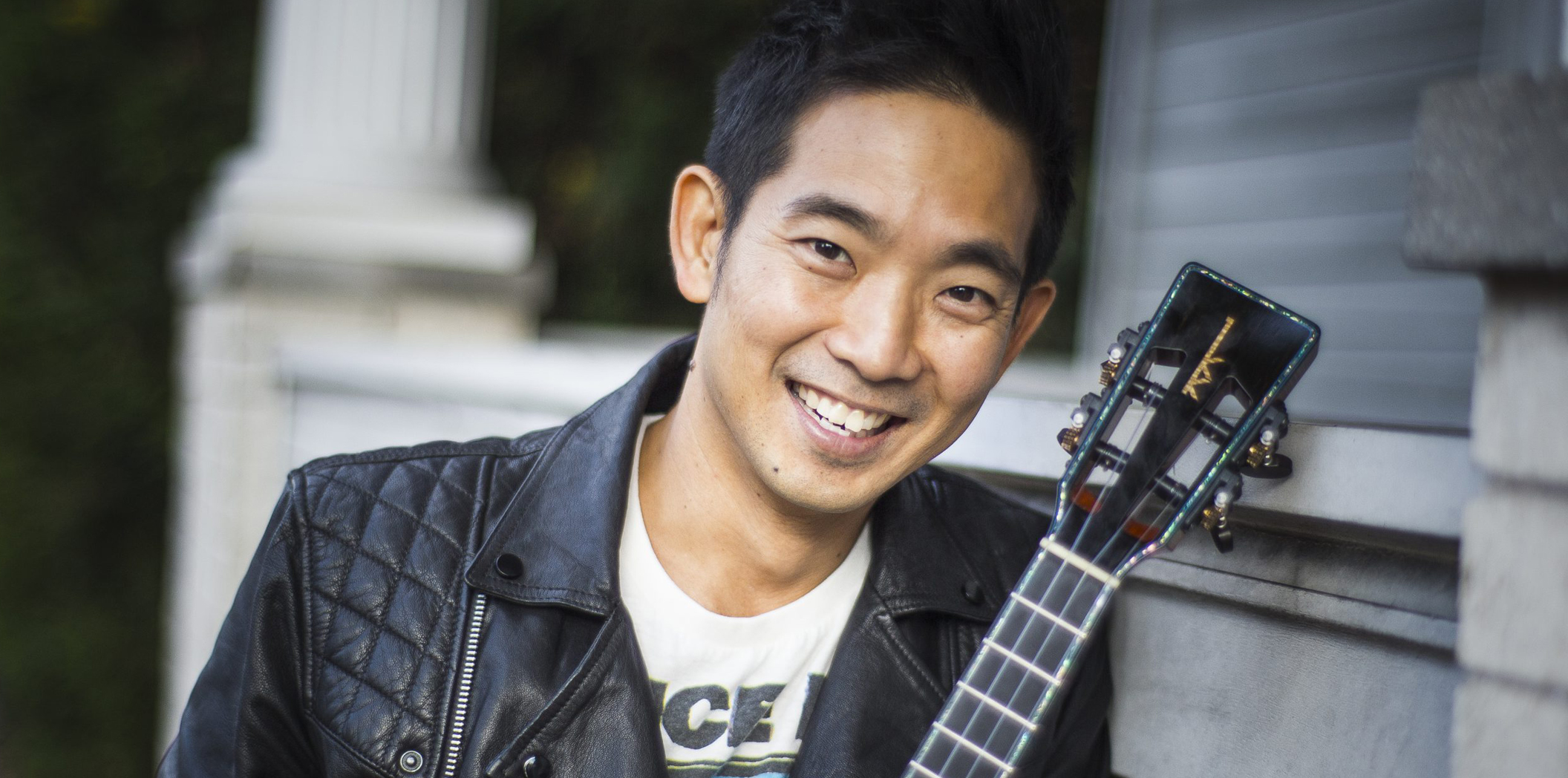 Jake Shimabukuro, Japanese American ukulele virtuoso and composer
Jake Shimabukuro has been redefining what the ukulele is capable of for the last 20 years, and on 14 February 2020, he returns with his new album 'Trio,' his first on Music Theories Recordings, a division of Mascot Label Group.
It's fitting that 21 years after his first release, Shimabukuro is continuing to push boundaries on both the instrument and himself. What would the 4-year-old Jake make of the adult Jake now in 2020, from trying to master those first three chords to playing in front of Queen Elizabeth II, touring the world playing some of the not only most iconic venues, but iconic landmarks. He brings a new way to approach an instrument with only four strings and two octaves that has inspired others to pick up the ukulele worldwide. 'Trio' marks another chapter in his remarkable story so far and feels as fresh and inventive as his earliest releases.
2020 proved to be another landmark year for Shimabukuro, with a second special release where he collaborated with a number of high-profile guests. 'Jake & Friends' features artists such as Lyle Lovett, Bette Midler, Jack Johnson, Jon Anderson (Yes), Warren Haynes (The Allman Brothers Band, Gov't Mule), Moon Taxi, Ray Benson (Asleep At The Wheel) and Michael McDonald (The Doobie Brothers) amongst others.
Moderator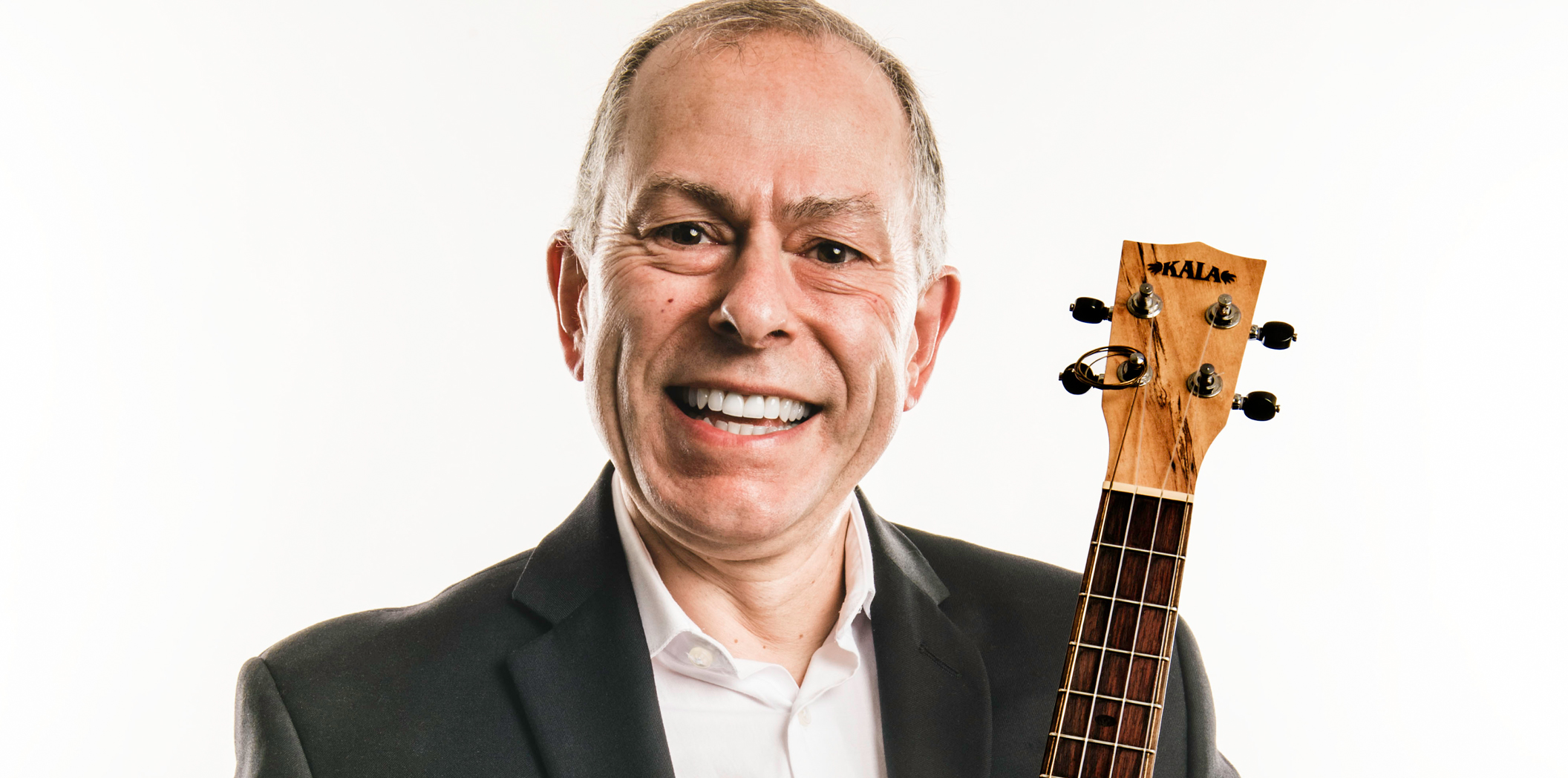 Peter Luongo, Training, Performance & Programs Director, Luongo Ukulele Experience
Peter Luongo is among the world's most experienced and pre-eminent ukulele teachers and workshop instructors. Peter is best known as the founder and director of the internationally renowned Langley Ukulele Ensemble and was featured prominently in the award-winning documentary film, "The Mighty Uke." In addition to his 35 years teaching ukulele in elementary schools in the Langley School District in British Columbia, Canada he has also taught prospective teachers at the university level and presented at teacher workshops with ukulele pioneer, Chalmers Doane.
Peter continues to be a presents at uke festivals around the world while also leading a number of on-line and in person ukulele initiatives. He continues to mentor teachers and work with students of all ages. Peter also directs an adult ukulele ensemble which has presented as main-stage performers at multiple ukulele festivals and at Winter NAMM.
About the Webinar Series
The International Ukulele Teaching Symposium webinar series builds off the Believe in Music Week's Ukulele Teaching Symposium's 'big picture' discussion about teaching and learning to play the ukulele. This follow-up series will examine specific, real-world established teaching/learning models which are serving large and age-diverse populations. Each webinar will highlight models that have shown sustained success over time by exploring the elements of their success, providing teachers the opportunity to learn, emulate, and replicate.
Upcoming Webinar Series Schedule
Watch the International Ukulele Teaching Symposium webinar series on the last Thursday of every month.
5/27/21: James Hill Ukulele Initiatives
6/24/221: Roy Sakuma Studios, Hawaii
7/29/21: The Festival Scene: Virtual and In-person