Are your children in elementary school and want to learn a new instrument? Below are the best instruments for every age group.
If you are looking to purchase an instrument, you can use our retail locator to find the nearest musical instruments/products retailer in your area. Just enter your address or zip code and a mileage range and you'll be playing in no time.
Best Instruments for Elementary Children to Learn to Play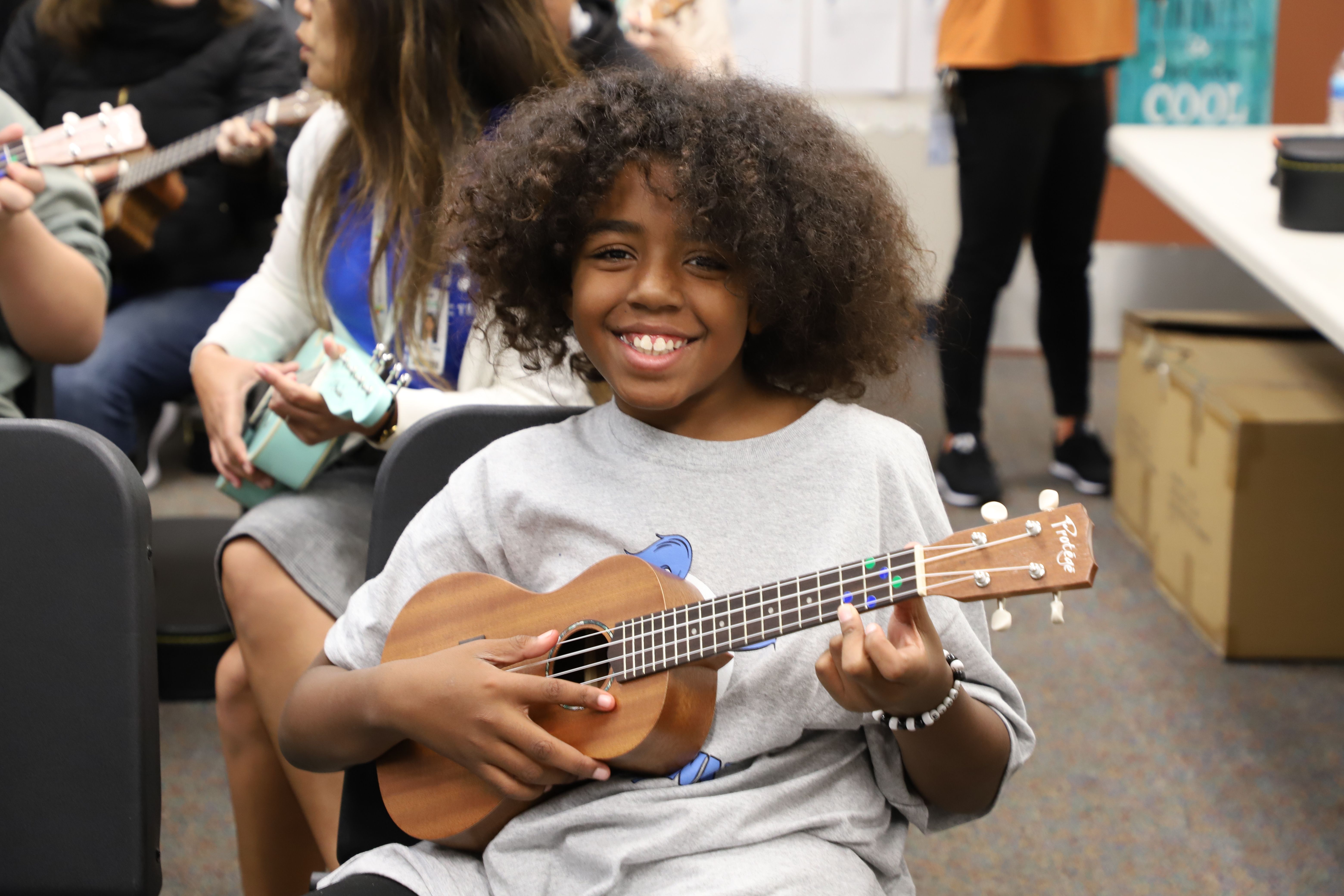 Ukulele
The ukulele has a large following in modern times, with good reason. The string instrument is easier to learn to play than the guitar; children should have no problem with getting their small hands around the neck of the ukulele and the nylon strings aren't as harsh as steel strings.
Ukulele lessons are also available online at an all-time high. The NAMM (National Association of Music Merchants) Foundation provides music educators an on-demand teaching-webinar series, "The International Ukulele Teaching Symposium."
Barrier to Entry: Low
Triangle
Everyone starts somewhere, right? The triangle is an ideal instrument to introduce children to music and rhythm and teaches the importance of playing in a band and community. Children of any age can play the triangle and it may give them a spark to continue to play music.
Barrier to entry: Low.
Piano/Keyboard
The piano is a versatile and iconic instrument; it crosses over to most music types and there are a ton of teachers and music programs children can sign up for.
Barrier to Entry: Low.
Drum Set
Drum sets have a "cool-kid factor." Playing the drums increases a student's sense of coordination, beat, rhythm and much more. Barriers to learning to play this instrument is that it can be more expensive, and resources may not be readily available.
Barrier to Entry: Medium
Guitar
The guitar is a prime musical instrument for children 8-10 years to learn. They will be able to play familiar/popular songs, and if they branch out from the ukulele, they'll pick up the guitar easily.
Barrier to Entry: Medium
Violin
The violin isn't the easiest instrument to learn to play, but it certainly teaches children perseverance!
Barrier to Entry: Medium