Talking Up Music Education is a podcast from The NAMM Foundation about music education. Recorded live from 2018 Summer NAMM, episode 61 includes an interview with Gator Cases CEO Crystal Morris.
Morris chats about establishing the Smart Women in Music (SWIM) Fund, with NAMM Chair and President/CEO of West Music Robin Walenta and Executive Vice President of Heid Music DeDe Heid, which supports professional development opportunities for women in the music products industry.
"When I first joined the NAMM board and we talked about the circle of benefits, [the SWIM Fund] just clicked to me," said Morris. "This idea of circle of benefits is, as a manufacturer, we spend money with NAMM to exhibit and come to these things, but how does that turn and go back to give back to music education and creating music in the future?"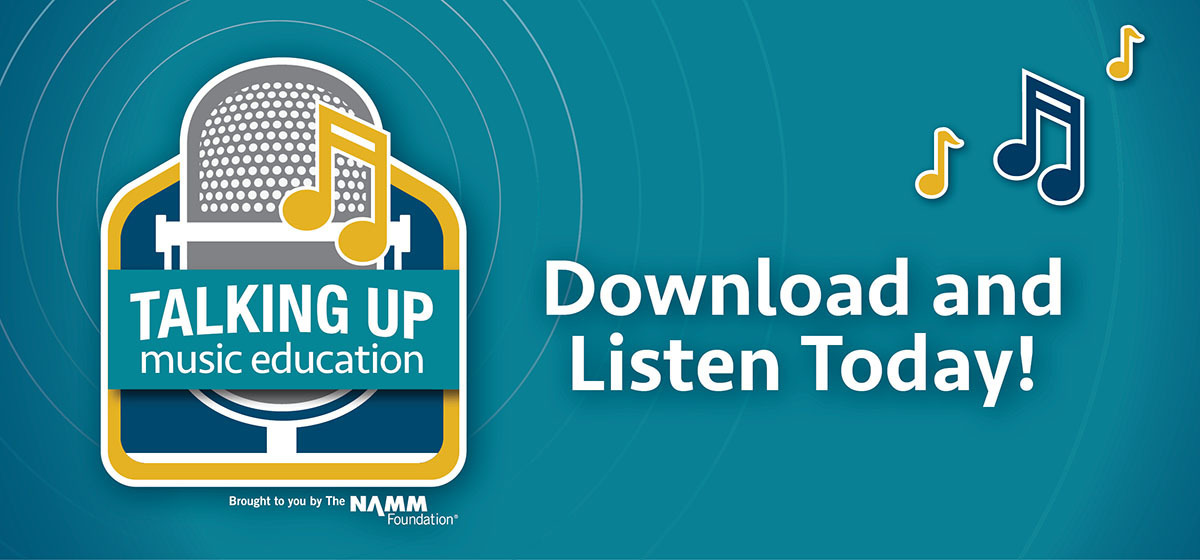 Listen to the Podcast
Sound Bites From the Podcast
"My father was in the music industry and the product side also, so I grew up around it. We had artists and instruments and all sorts of things in the house and when I would go to visit him at work, so I got to see it that way." - Crystal Morris
"I took piano growing up, and it was very important to [my father] that he exposed me to music." - Crystal Morris
"Thinking about leadership, you have to figure out who you are. It's great to have lots of mentors that you draw on for ideas, but the more you can just know who you are and be you, then I think you know where your starting point is." - Crystal Morris
Subscribe to Talking Up Music Education
Where to subscribe: iTunes | Google Play | Stitcher | Spotify
Talking Up Music Education is a podcast produced by The NAMM Foundation about music education. Host Mary Luehrsen chats with teachers, parents, students and community leaders who share stories about what they are doing to create music learning opportunities. Please download, share and subscribe to keep up with the stories that make a difference in music education advocacy.