As a NAMM President's Innovation Award recipient in 2019, Madison Booth attended her first NAMM Show in Anaheim this past January, where she was able to learn about and connect with the industry firsthand. We followed up with Madison, a Boise State University student, to discuss her experiences at The NAMM Show and how attending education sessions broadened her horizon of what's possible in the music industry. Read our Q&A with her:
Q: What is the value of attending the show as a college music student?
Madison: Attending the NAMM Show is incredibly eye-opening, especially if you have been led to believe as a college music major that your only two options are teaching or performing in the field of music. While these are both exciting career options, the NAMM Show inspired me to look into opportunities in arts administration and nonprofit management.
Q: What is the importance of networking at the show?
Madison: Networking is an essential part of The NAMM Show experience. You can go to sessions and walk the show floor and still learn a lot, but it's those connections you make at the show that may give you opportunities in the future that you cannot yet imagine.
Q: Describe how attending education sessions at the show can steer you in the right direction career-wise.
Madison: Many of the education sessions discussed the first few steps one should take in their career which was incredibly helpful. In college, you learn the skills that are involved in your field, but you don't take a "Networking 101" or "How to Get Your Career Started" class, but the GenNext sessions at the NAMM Show give you some insight into those areas. You are given more insight into all of the careers in music that are possible!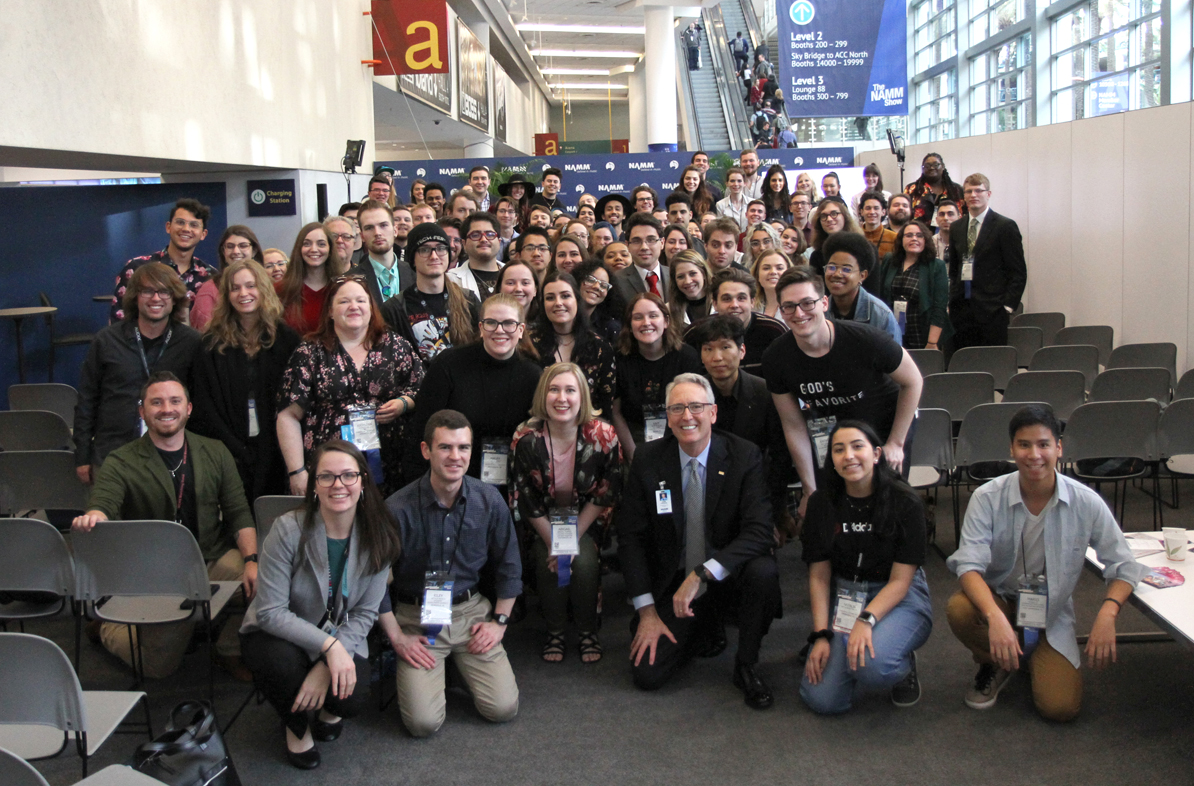 The NAMM President's Innovation Award honors college students who demonstrate excellence in the field of music and who are interested in pursuing a career in the music industry. Learn more.